Diamonds are a girl's best friend. The diamond industry, however, is not. It's been a man's world for decades - but that's changing. Women are emerging as a force to be reckoned with. And it's about time!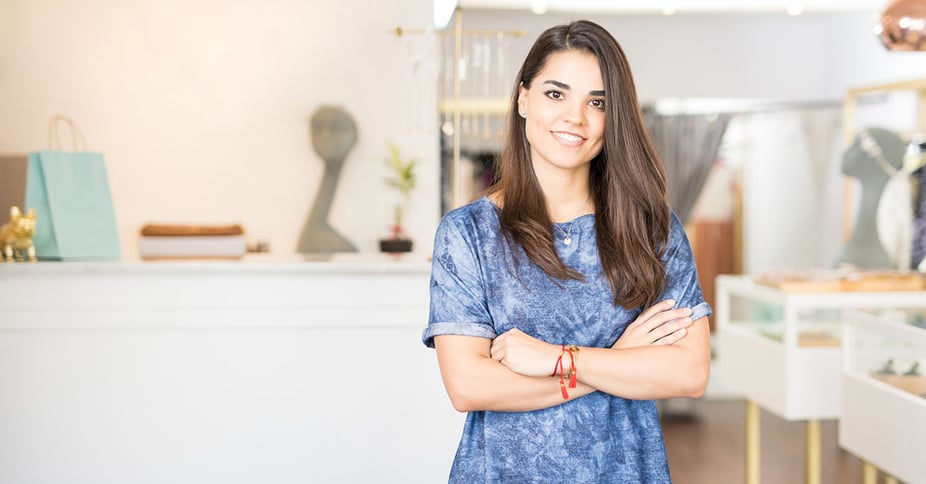 A Man's World
In her Fashionista piece, "How a Massive Gender Gap is Hurting the Diamond Industry," Andrea Cheng writes, "The industry itself is fundamentally sexist. It's controlled by a few key players whose families have been in the business for generations, all of which - you guessed it - is run by men."
Not only has the industry traditionally been run by men, they were also the target audience. Surprised? In the 1930s, diamond giant De Beers created its famous "A diamond is forever" campaign. The diamond became a symbol of undying love - well, maybe for women.
For men, it became a status symbol. If you spent a quarter of your salary on a diamond for your lady, you were a real man.
Women wore diamond jewelry. Everything else - from sourcing and selling stones to designing pieces to selling and purchasing finished products - was dominated by men.
But guess what?
Women Are Changing the Game
Empowered women are changing the face of the diamond industry. One avenue by which they are doing this is with their tremendous purchasing power. As Rachelle Bergstein so aptly puts it in her Forbes piece, "Diamond Industry Sets Its Sights On a Surprising New Demographic: Single Women": "Women don't need men - they can buy diamonds for themselves."
Women control 70 - 80 percent of all consumer spending. They do this through a combination of buying power and influence; they hold the purse strings of family budgets, and increasingly, they are primary or sole breadwinners.
They are also driving the "self-purchase" phenomenon. According to De Beers' Diamond Insight Report 2017, more than 25 percent of women's diamond jewelry is self-purchased - typically by women aged 35+ with mid- to high-incomes.
While the "A diamond is forever" line of marketing emphasized the engagement ring idea (followed by anniversary rings, of course), 21st century women are celebrating something quite different: themselves.
The De Beers' report found that women are self-purchasing diamonds to honor "non-traditional" events (e.g. new jobs, promotions) and emotions (e.g. pride, independence, optimism). If a woman wants ring a set with melee diamonds, a pair of stunning earrings, a pendant necklace or a custom designed piece of jewlery she's more likely than ever to just purchase it herself.
CEO Bruce Cleaver says, "The diamond industry now needs to focus on what female consumers are telling us about how they feel about diamonds and make sure that products and buying experiences match their expectations."
Who better to clue the diamond industry in than women suppliers, designers, and manufacturers?
Women on the Rise
In recent years, there has been an increase in the prominence of women in the industry, particularly in terms of design. Vanessa Stofenmacher, founder of upscale jewelry startup Vrai & Oro, says, "For so long, what women were wearing was designed by old men who have no relation to what it feels like to wear a piece of jewelry every day… They're not thinking about who's wearing the jewelry, and no one told them they should be doing things differently."
Women designers are telling them. The internet and sites like Etsy and Instagram have done much to give them a platform for their pieces - and their brands.
Women, too, are making inroads in other aspects of the business. Karen Rosengart, for example, combined her tremendous knowledge of diamonds with an acute business sense to become a trusted and sought-after diamond supplier.
And women are starting to enter the mining sector: traditionally a male-dominated world, there has been a push for greater inclusivity. More are attaining leadership and administrative positions with mining companies, and some are even entering the mines themselves, particularly in the Canadian diamond market.
Zenzi Awases, president of Women in Mining Association of Namibia, says, "The industry needs to wake up to tomorrow's industry, which is focused on gender inclusion."
The good news is that the industry is beginning to wake up; or rather, women are setting their own alarms and forging ahead on their own. It's a new day in diamonds - and the future is dazzling.