If you can forgive the vernacular: when people think of diamond jewelry sales, the words that come to mind are often, "Cha ching!" Diamonds are glitzy, glamorous, rare, and pricy: therefore, people who create and sell custom jewelry must live like King Midas himself.
Ah, if only it were so! If you live and work in the jewelry world, you know the reality is often quite different. Margins can be tight, and costs and competition put the squeeze on. This is not to say that custom jewerly cannot be profitable. It certainly can — if you integrate the right materials into the right designs. This is why, when you're in the mid to upscale jewelry market, melee diamonds can make or break your business.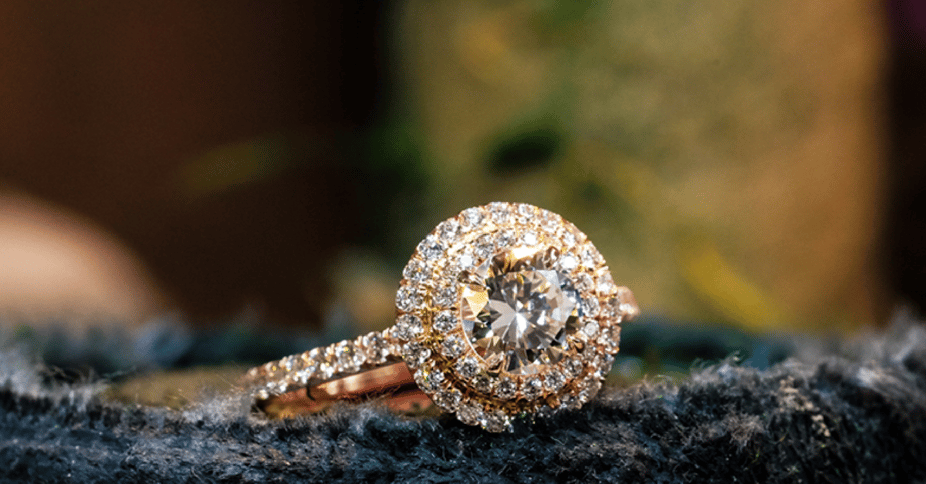 Custom Jewelry Challenges
Several factors contribute to make the custom jewelry market less King Midas and more Sir Moderate Profits. These include:
Overhead. Typically, jewelry stores have high overhead costs, such as rent, payroll, insurance, security, utilities, and, of course, inventory. Designers, too, also have a great deal of upfront cost in terms of materials and marketing efforts.
Markup. According to the 2010 National Jeweler's Profit Margins Survey, about a quarter (26%) of products are marked up 90-110%. Forty-five percent, however, were marked up less than 90%. Need some perspective? Furniture has a typical markup of about 400%, movie popcorn of 900%, coffeehouse brews 2900%, and cable internet 4900%.
Materials. When it comes to diamonds, and, in fact, other precious gems and metals, supply is largely diminishing while demand is decreasing. Economics 101 tells us that this means one thing: rising prices. This means it costs more for jewelers and designers to purchase materials.
But it should also mean they should charge more for their wares? Not necessarily. Pricing is influenced by a variety of factors, including cost per carat (or per ounce for metal), workmanship, overhead, shipping, and competition. In some cases, jewelers must buy at higher prices and yet sell at lower points to meet the demands of the market.
So, just how do melee diamonds enable your business or brand to overcome these challenges?
Big Issues Call for a Small Solution
One of the biggest (pun intended) benefits of melee dimaonds is the tremendous flexibility in terms of design, and, ultimately, in terms of your profit margins. For example, if you are crafting a custom piece within a budget with little to no wiggle room, melee expands your options.
You can select a smaller, less expensive center stone and maximize impact by surrounding it in a halo design of melee. Another avenue: pavé. In this setting, melee is set in a very close honeycomb pattern. Your piece is "paved" with diamonds. You can achieve complex designs, and given the lower cost, you can do so more affordably. At the same time, these intricate pieces can be sold at high price points.
Melee diamonds are a virtual must-have in custom engagement rings, but they can also play an invaluable role in pendants, stud and drop earrings, and more.
Another benefit comes not from the stones themselves but from your wholesale diamond supplier. Pricing levels for diamonds and other necessary supplies and services can fluctuate greatly. As mentioned, though, this doesn't mean that you can simply adjust your sale price up or down: you've got to factor in other market realities, including competitors' price tags and customer spending thresholds. To succeed in this business, then, you need to keep your material costs as stable as possible.
Impossible? Not if you have the right wholesale diamond supplier. Some dealers offer a great deal one week, only to boost the price per carat the next. K Rosengart offers consistency in an industry where stability is about as rare and valuable as the diamonds themselves.
Melee diamonds can offer you a solution to the challenges of the market. As GIA puts it, these "tiny stones" have a "big impact."