In today's world - which can best be described as… chaotic - it is not enough to sell exceptional products. Of course, that is our goal: to deliver elegant, beautiful pieces to your customers. But in addition to the what, you need to pay close attention to the when, where, and how. And the answers often need to be any time, anywhere, and online. Consumers increasingly demand convenience, and offering your products in the virtual world is essential. How can you increase jewelry sales online?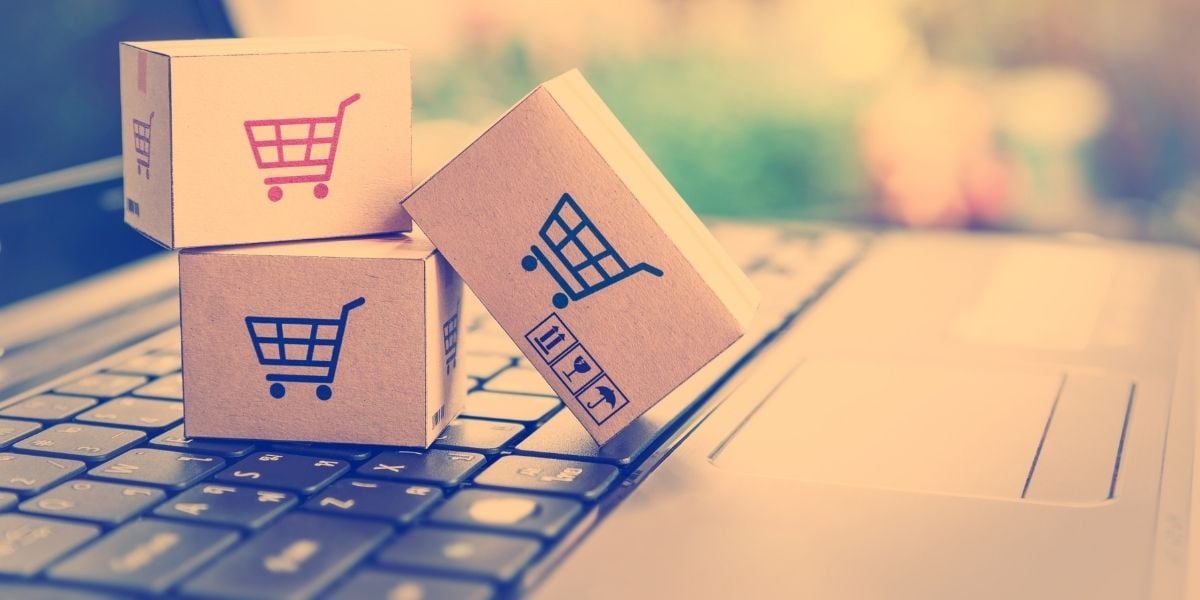 5 Tips to Increase Jewelry Sales Online
The online North American accessories market hit 22% in 2018 and is projected to grow 11% in the next year. Worldwide, the online jewelry market is expected to be worth $340 billion by 2023 - and an astonishing $645 billion by 2035. If there were any doubts that online sales were important, they can be put to rest!
Now, to capitalize on this potential and increase jewelry sales online:
Build a Robust Website
While consumers want the convenience and ease of online shopping, they also want an experience that aligns with your brand identity. When you are in the higher-end and luxury jewelry market, it is even more essential that they feel a sense of connection with your business. The best place to start is with a robust, easy-to-navigate, customer-centric, branded website.
Must-have elements include:
Beautiful images of your high-quality, original products
A secure ecommerce platform (this is the foundation of your site!) with seamless cart functionality
Authentic messaging about who you are as a jewelry company as what sets you apart from your competitors
A modern, mobile-optimized design that aligns with your brand (e.g., consistent color palettes, images, logo, fonts, etc.)
Intuitive, user-friendly navigation so visitors can easily go from home page to product page to checkout
Clear and concise information about current promotions, financing options, shipping costs, and return policies
Detailed descriptions of seasonal collections/trends, product variations (quality, color, and size), and new product highlights
Ways to contact your business for customer service or questions (phone, email, live chat, social media handles, etc.)
A point person that will be in charge of all sales coming through each channel of business. That person should be ready to respond to all client questions, fulfill orders in a timely manner, and engage with your customer base on social media. Creating a social media following can increase your product discovery and drive traffic to your site... which can ultimately convert to sales.
Consistency and brand engagement are two significant reasons to create your own website, and when you build your customer base, they'll skip the search engine and navigate directly to you.
Try Supplemental Avenues
COVID-19 has made me look at my business in so many different ways as far as how I sell, to whom I sell, and what other opportunities to drive revenue. Online does not mean just driving customers to order on your website. There are other online channels like eBay, Amazon, Facebook, and Instagram. You've heard the saying, "Don't put all your eggs in one basket." This is true in the retail world. While a great website is critical, do not neglect to explore supplemental avenues through which to sell your pieces - while building brand recognition, awareness, and a reputation for excellence.
The best places to sell jewelry online:
The RealReal. With this luxury consignment site, you ship your pieces with a free, printable label. When the RealReal receives the package, they authenticate the pieces and give you suggested list prices. If you concur, items are listed for sale. Now, if your piece does not sell for the price you set, the RealReal will lower it by up to 20%, unless you specify otherwise.
Your commission depends on the value of the items you sell, and the RealReal also offers different commission structures (e.g. VIP, Icon, Insider), depending on how much you sell.
Why we like it: The RealReal provides professionals to help you through the process, and independent experts authenticate pieces so value is not diluted.
1stdibs. Welcome to the "leading online marketplace for the world's most beautiful things." So says 1stdibs, which specializes in selling luxury items. The site has high standards when it comes to their sellers, so you will fill out an application. Once accepted, you can list your pieces. Now, fees and commissions are not public knowledge, so be sure to keep this in mind as you apply.
Why we like it: 1stdibs has a terrific Trustpilot rating and scores well with buyers. They have high standards for sellers - so they also attract high quality buyers.
Etsy. Members set up stops and list items with descriptions, photos, and terms (e.g., shipping costs). You are responsible for communicating with buyers and choosing payment methods, though PayPal is preferred. Currently, you can list your first item for just $0.20—you only pay transaction, payment processing, and offsite advertising fees when you make a sale. When you sell an item, there's a 5% transaction fee and 3% + $0.25 payment processing fee.
Why we like it: If you are selling more expensive pieces, the cost structure makes it more affordable to work with Etsy than commission-based shops.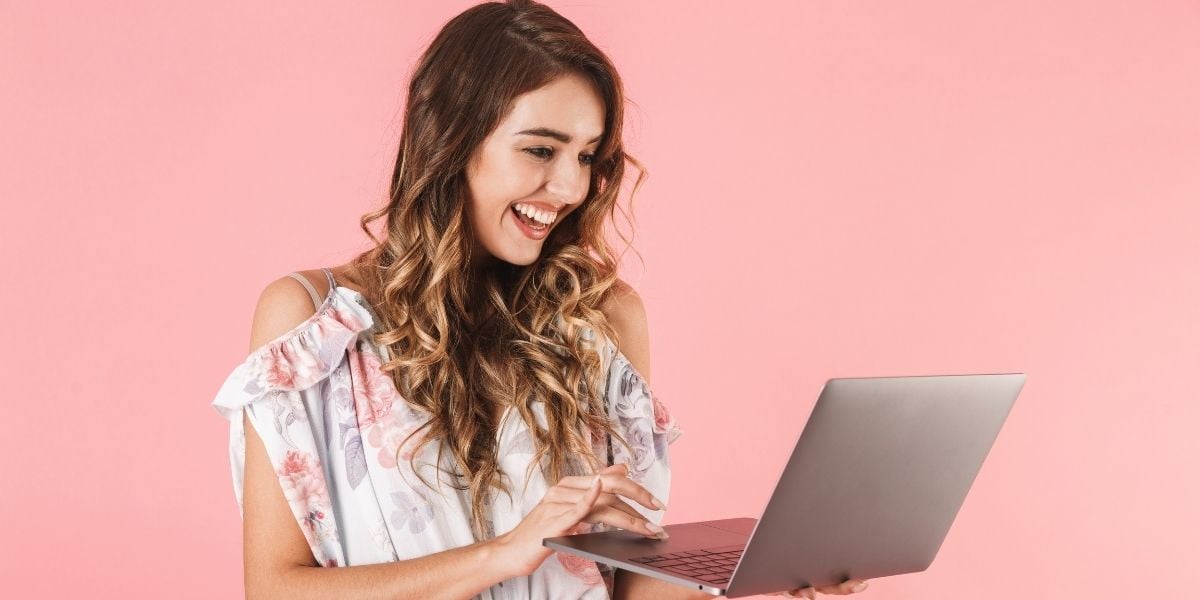 Emphasize Connection and Meaning
According to De Beer's most recent installment of its Diamond Insight Flash Report, consumers are looking for gifts that are meaningful and that signify connection. COVID continues to change our lives in nearly every facet. People who have cancelled travel plans and stayed home rather than go out to eat and socialize have more disposable income, and they indicate they want to spend it on these meaningful gifts. Diamond and fine jewelry is all about intimacy, romance, love, celebration, and connection. Highlight these qualities, as well as your pieces' timeless, classic appeal.
Also emphasize the experiential value: a diamond isn't just a gift. It's a symbol of love, a remembrance of a milestone, a celebration of a life… It is a step in the recipient's journey, and that is exactly what givers are looking for.
Utilize Professionals Images and Tools
When people are shopping online, they need to be enticed to purchase your products and to imagine what they will look - and feel - like when they wear them. Images are the first step. It is well worth it to have professionals photographs taken of your pieces. You can utilize these on your website, on supplemental sites, and in marketing collateral. It is money well spent.
But go a step further. Augmented reality tools allow visitors to your site to "try" on jewelry. For example, they can snap a picture of their hand and see how those engagement rings look.
Another great addition to your website: live chat. Consumers expect answers now. Be responsive, helpful, and make the sale.
Seamlessly Blend Physical and Virtual Experiences
Even with shifting consumer habits, and even with the changes brought about by COVID, the majority of those who are purchasing diamond and fine jewelry still prefer an in-person experience. If you have a physical location, make sure you are:
Limiting the number of customers you have at one time or seeing customers by appointment only
Providing hand sanitizer in easily accessible locations
Requiring staff to wear masks and gloves at all times
Requiring patrons to wear masks
Indicating the safety measures you are taking (e.g. sanitizing display counters between customers, sanitizing pieces that are tried on, etc.)
Now, when you have a physical and online presence, it is crucial that you integrate them. When customers visit your website, for example, they should have the same type of experience. This is where strategic branding comes into play. If you are all about classic, calm, and elegant, make sure that your website reflects this. If you are edgy, contemporary, and daring, select elements and themes that ensure consistency.
No matter what your brand identity, elements from aesthetics to language should align. A customer should be able to navigate between real and virtual words seamlessly.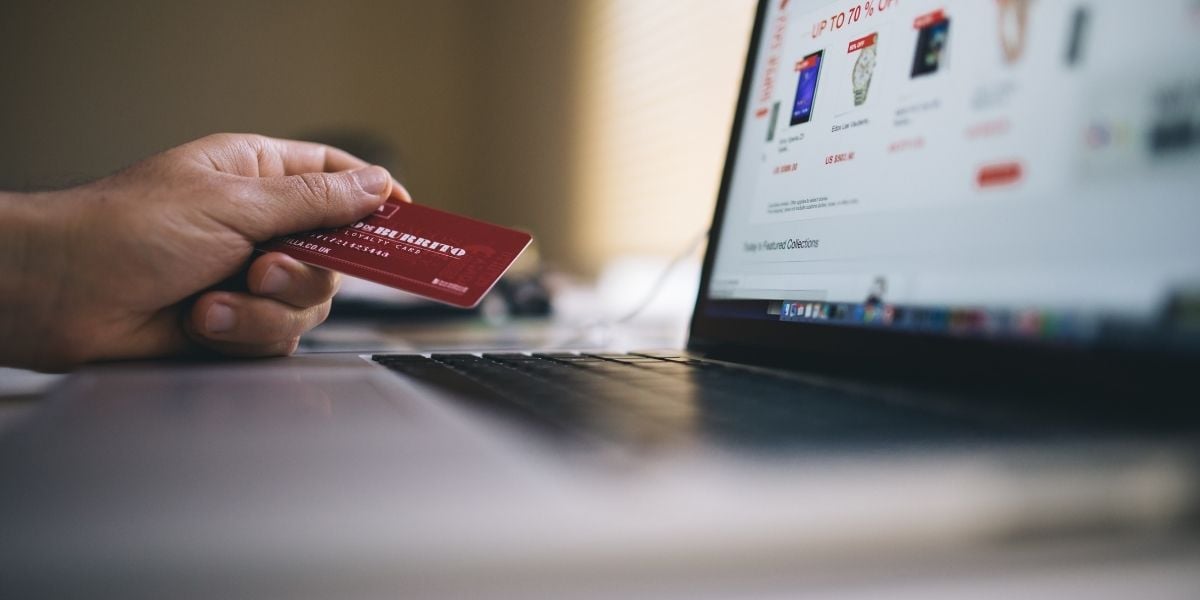 Anytime, Anywhere
We've covered the what, when, where, and how. What about the why? The why is because you love what you do, you're passionate about offering exceptional pieces, and you want to grow your business and reach those who are seeking the connection and meaning you can provide. When you go after your goal to increase jewelry sales online, you can keep doing the why.
I am a firm believer that you should stick to one thing you do and do it well. I have always specialized in diamond melee, and selling it always seemed pretty straightforward. Clients call, give you the details, and then you fulfill the orders. And yet, as the years pass by, we are presented with opportunities to do more and to do it in new ways. I never considered selling melee online as a possibility. But...today I sell melee online! Yes, you can order diamond melee directly on my website.
More importantly, while we currently offer our clients the ability to order melee online -- and that's been a great tool, how can we help you sell more pieces online -- pieces that, of course, feature diamond melee? Increasing your online diamond jewelry sales is a top priority here at K. Rosengart.
One way we can help is by providing you with the in-depth information and resources consumers need to make educated purchasing decisions. For example, consumers want to know from where their diamonds come, if the stones are ethically sourced, if they have been tested for CVD and HPHT, if they are of a good quality, and/or if they are post-consumer/recycled: