Recently Updated Buying Melee Diamonds Guide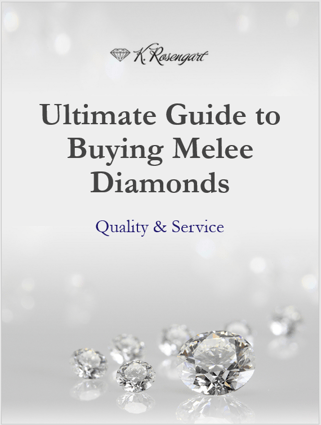 When you're buying melee diamonds, quality and service are the two things on which you cannot compromise. To provide your customers with the best piece of jewelry, you need an accurate and reliable diamond supplier.
In this recently updated eBook, we outline a few things to keep in mind when you're shopping around for quality melee diamonds. We'll cover topics such as:
Single vs. Full Cut Melee
Making sure you get genuine stones
Ethically sourcing melee diamonds
and more!
Our goal is to empower you to buy melee diamonds with confidence. Our diamond cutting and sorting services our among the most precise in the industry. We ensure your order is accurate before we ship so you can focus on delivering brilliant jewelry to your customers.