When a designer envisions a piece of jewelry, when a master artisan brings it to life, they imagine a necklace, pendant, ring, earrings, or other treasures that will bring lasting joy to their owners. But what happens when you no longer prize these once-loved mementos? They may feel dated or simply not you; they may have become damaged or dulled with the passing of time.
Don't waste the potential! Turn old jewelry into new jewelry and breathe new life into these pieces.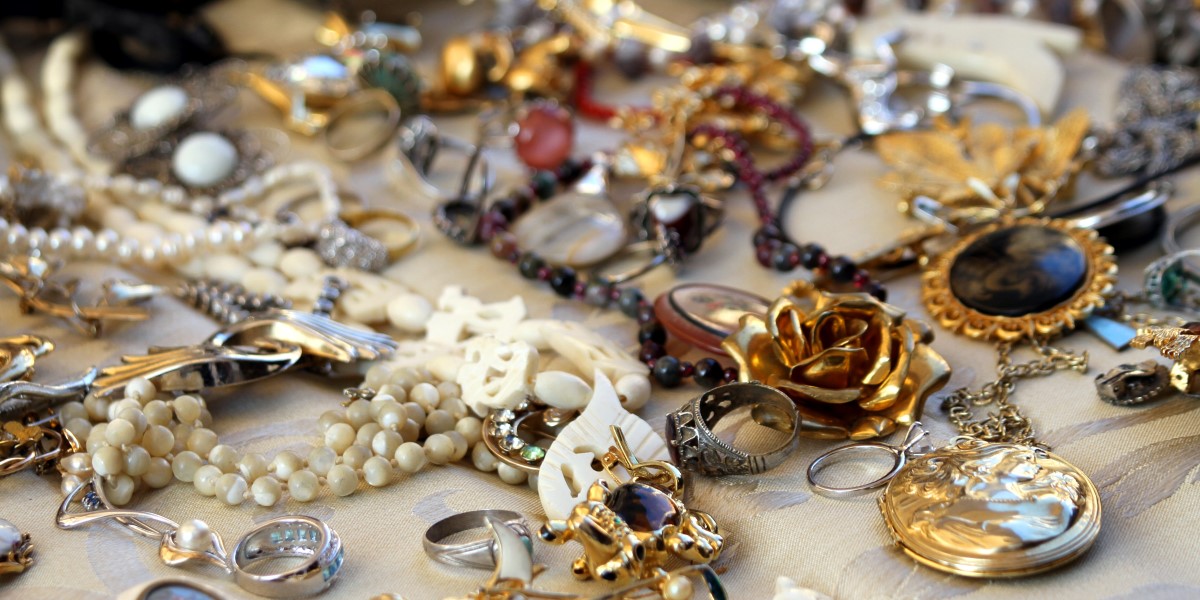 The reasons to reimagine old pieces are as varied as the people who own them. Custom jewelry designers work with people who:
Want to Make Inherited Jewelry Theirs
Family heirlooms and sentimental pieces are impossible to part with - but they may also be impossible to wear due to outdated styles or damaged elements. You may, for example, be the proud current owner of your aunt's favorite earrings. If you prefer not to wear earrings, why not transform them into a pendant or two? This allows you to honor your aunt's gift, while creating items that you will love - and proudly wear.
Another common scenario: the original piece has become irreparably damaged. You might have a diamond ring with mother of pearl accents, for example, that are chipped and broken. You can remove those, reset the diamond, and adorn it with gorgeous melee for an entirely new look.
Have Experienced the Ending of a Relationship
It is a difficult dilemma: what do you do with an engagement ring, wedding band, or other piece commemorating a now-ended relationship? You do not want to wear it. At the same time, selling it may not feel right, nor does stuffing it into the back of a drawer or throwing it out.
Today, more people, especially women, are turning their engagement/wedding bands into symbols of independence and strength - into a fresh start. You can create a "divorce ring," typically a less elaborate and more whimsical statement worn on the right hand.
Alternatively, use the stones for a set of earrings, pendant, or bracelet. Use the metal and swap out the stones for something you've always wanted, whether an emerald, sapphire, or diamond … if you can imagine it, the right jeweler can help you realize it.
Want Contemporary Style
There's vintage, and there's just plain old-fashioned. If you feel a piece has become outdated, bring it into the 21st century - and beyond. Changing the metal and setting is one effective way to do this. For example, if you don't like the heavy, and now tarnished, gold of a diamond ring, swap it for cool, contemporary platinum.
An important note: when considering your decision to redesign old jewelry, think twice about chasing trends. For example, brooches went out of style for years. Kate Middleton rocks a glittery diamond number, and suddenly, they are hot again.
The point is that you should not redesign a piece simply because it's not the accessory of the moment. Now if it is too outdated, too big, too small, too fill-in-the-blank, consult a designer for suggestions. There are ways to redesign to bring it up to date while retaining its original appeal.
Would Like to Utilize the Beautiful Elements
If you have some disused jewelry, you may like the parts more than the sum. That is, you have many great elements that are wasting away in unappealing pieces. A diamond from this ring, an emerald from that necklace, some gorgeous melee from a bracelet… you can extract the elements worth keeping and create a piece - or several pieces - that wow.
The possibilities are all but endless: a strand of neglected pearls can become several stunning pendants or pairs of studs. A diamond halo ring can transform into a lovely set of earrings. You can even melt down certain types of metals and recast them into new settings.
Regardless of your specific choice of redesign, you attain pieces that you will love to wear or that you will be proud to pass on to your loved ones.
Turning old jewelry into new jewelry is an exciting process, one that holds incredible promise for a bright - and sparkly - future for your previously unused, outdated, or damaged pieces.