There is no shortage of information available about how you can strategically market to the masses and appeal to various subsets of the population to make them want to buy your products. However, marketing to wealthy consumers is something we just don't discuss as much. So, why is that? Like any population, the affluent are not a monolith. Still, certain consumer patterns can be analyzed and information gleaned to help better understand what, exactly, attracts wealthy clients.
As you work to grow your business, you will likely be thinking about how to target wealthy clients. Part of the problem is that when it comes to marketing to wealthy consumers, we are often unwilling to change our framework and are relying on the same set of tools used to market to other subsets of the population.
When attracting customers,, you generally strive to meet them where they're at, so to speak. Thus marketing to wealthy consumers requires using different strategies that appeal to an affluent subset of the population. Here are some beneficial tips for marketing to wealthy consumers.
How to Target Wealthy Clients: 5 Tips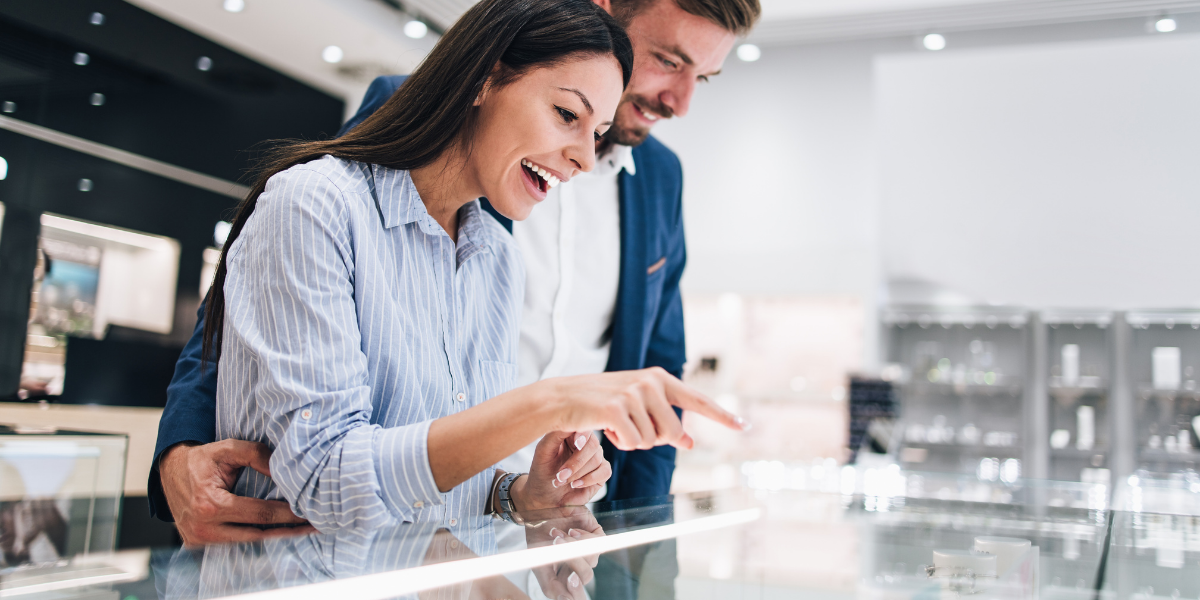 Understand them
Targeting these types of clients takes a better understanding of their needs which will help attract them to your products and services. One thing to look at is how they travel, what sort of services are provided to them in that sector. Wealthy people want options and want all of the details taken care of and are willing to pay for it.
Obviously, you don't want to refer to them as wealthy people either. Many of them are retirees just wanting to enjoy the better things in life. However, today's wealthy clients are a range of ages, whereas older people may have dominated the subset in the past. Since not all of your clients will be retirees, consider the fact that many affluent consumers will be at the height of their careers.
Regardless of age, when marketing to wealthy consumers what you advertise and how you advertise should mimic what your target audience is used to seeing. You're not going to show jewelry that caters to a lower end client. You must look the part and show off what you're capable of providing.
Know your stuff
Marketing to wealthy consumers requires that you be one hundred percent confident about your business and the jewelry you are selling. But, confidence is just the beginning; you need to back that confidence up with expertise. Wealthy clients are going to pay particular attention to your credentials and experience. The last thing you want to happen is to appear inexperienced or out of touch with the market and current trends. Share your knowledge and all of your credentials. Be proud of what you have learned and the expertise you have. Don't be afraid to toot your own horn. People want to buy from successful people and everything you can share with them about why they should buy from you is a huge plus.
Stand behind your jewelry
You know you are selling high-quality jewelry, so why not let your clients know how strongly you believe in it? When someone knows that you are 100% behind your product and services they feel reassured that they are getting the best product and service money can buy. Offering a money-back guarantee is one way to assure your clients that you are not here to take advantage of them and that you believe in what you are selling. The offer alone can boost consumers' confidence in your product and your business ethics.
Command a graceful online presence
You should take care to build your reputation with an online presence that conveys your expertise and commitment to excellence. Your website needs to be a step above the competitors in terms of functionality and style. A clean and beautiful website sends the right message to your wealthy clientele.
Be extra
If you want to target a wealthy client base you need to offer them an exclusive and customized experience. Wealthy clients are accustomed to a certain quality of experience and knowledge that will enable you to provide them with the specialized service they desire. Make the experience exclusive and find ways to tailor it to individual clients' preferences. The concierge style of supporting your clients can help you grow your business and can keep your clients coming back on a repeat basis. Always offer one on one appointments to either show select products or discuss by phone any questions they may have. Make yourself available so your clients feel how privileged they are and how dedicated you are to giving them amazing products with an amazing experience. In today's world, you can keep in touch with your clients regularly by sending newsletters and sharing some of the special things you have.
No one becomes wealthy by taking shortcuts so make sure you invest the time and money into branding yourself and your business into the image you want people to see you as. One of the best things that can help your business is referrals. Be sure to let your clients know how thankful you are that they would recommend your company and offer a special discount for them as a thank you. It's so much easier to grow a business where your services and products are appreciated and you're really appreciated. Push to position yourself for success and it will come back tenfold. K. Rosengart has been proud to serve jewelers and business owners for more than 25 years. We are committed to delivering the finest quality with each and every order. Give us a call today at 212-355-5025.