The diamond industry decline has been reported every possible way. It's been overstated and understated, perceived as a death knell and a new opportunity. How do you determine which diamond industry outlook is real or unreal? There's no denying 2019 was an exceptionally rough year for the industry.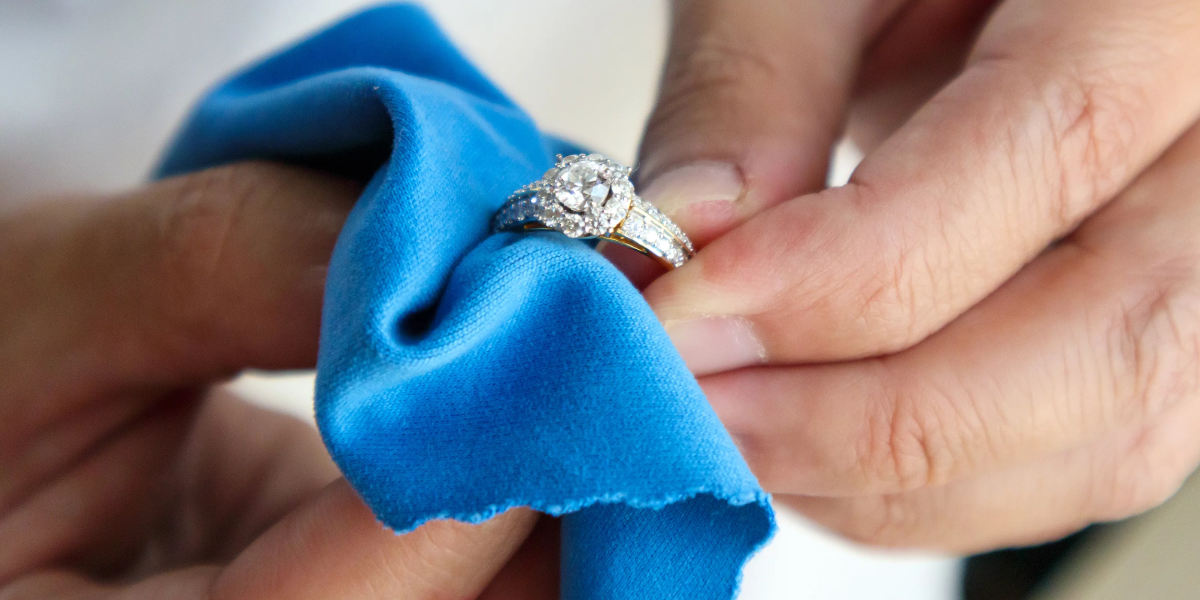 This is felt differently by various parts of the industry. We can determine a more accurate outlook by figuring out what this means to suppliers and retailers of different sizes. Some will find opportunity where others have to make adjustments. The tide is slowly changing, and it seems we could possibly be on the upside of what has been an extremely challenging ride.
Diamond Prices Stabilize
One of the most important pieces of news is the stabilization of diamond prices. 2019's market very quickly saw an oversupply of diamonds. This left retailers with a surplus of diamonds they couldn't sell.
When this happens, it backs up to suppliers, who in turn can't sell as many diamonds to retailers. Most suppliers are better built to ride out storms like this, but still feel significant pressure as they look toward the long-term.
Typically in situations like this, lower-quality goods are those that are more difficult to sell. Retailers sold through their supply more slowly, but it's these lower-quality diamonds that really see demand decline the most.
Changes in Consumer Habits
Consumers increasingly embraced multi-channel shopping. This provides them access to a wider range of choices as well as more information about what they consider buying. It's an absolutely crucial time for retailers of every size to embrace accessible and thorough online sales if they haven't already.
For brick-and-mortar retailers, this also means that consumers increasingly want information about what they purchase. They don't want to be deluged in too much data, but they do want their questions answered in a transparent and concise manner. Millennials and Gen Z especially have embraced their access to information and expect salespeople to be able to provide it, too.
The story of a piece still matters most, but treat consumers as more educated. There will be times when they misapply or misunderstand information. When this happens, correct them in a gentle, encouraging, and inclusive manner. People want to feel appreciated when they learn new information, and if they're encouraged to keep learning about diamonds, they're encouraging themselves to keep buying them.
New Product Demand
One thing that it's easy to miss after a slower year like 2019 is that consumers have now seen the same products for a long time. When you sell products more slowly, there's less turnover into new products. This means consumers have seen older products on offer for an extended period of time. When they look to see what's new, they increasingly recognize what's old.
That doesn't communicate the desirability of your products to them. When Signet Jewelers faced trouble, Wells Fargo downgraded their stock amid disappointing sales. The bank found that two key elements played into consumer resistance to purchasing: price resistance and product staleness.
This turns into a great opportunity for the independent retailers across the country. "A lack of new products was the second most common reason, followed by the absence of fashionable items," senior Wells Fargo analyst Ike Boruchow has said about Signet. "Independent jewelers and department stores were consumers' preferred alternatives."
The shortfall of new products meant that consumers were looking elsewhere. It also meant that the products that remained in rotation were increasingly perceived as more expensive than they should be.
Make sure that you rotate jewelry through. This holds true for both brick-and-mortar and online retailers. If the same jewelry is in the same place month after month, it doesn't matter if it's in a display case or on a web page. It will be perceived as stale. This doesn't mean you can't bring the product back later or retool a marketing campaign for it, but it does mean there's a strong awareness of static product offerings among consumers.
It's worth saying again: independent retailers should note this because they are best situated to handle this with flexibility, immediacy, and customization.
Optimism for a New Decade?
First off, let's tackle what's in the news: There will be challenges. One of the earliest has been the coronavirus, which is slowing demand in China. It's important to recognize and respect the scope of the tragedy and those who it's impacted, while also being responsible to those you employ and knowing how it will impact the industry. A legitimate scare like this can have ripple effects around the world and may extend 2019's diamond industry decline in small ways in the short-term, but it's unlikely to have a long-term effect on diamond sales or the diamond industry outlook.
A number of more long-term factors point to a diamond industry rebound: rough demand has improved and suppliers have generally cut costs.
Holiday sales headed in a positive direction. Jewelers have reduced inventory exposure. Demand for higher quality goods is still fairly strong and didn't take the hit that lower-quality diamond jewelry did.
Consumers are settling into multi-channel purchasing more comfortably. Don't overlook the importance of this – it makes for quicker impulse buys and strong repeat customers.
Careful producing lower quality goods if you have a large volume of fluorescent stones. These are not in as high demand and may be more suitable for customized pieces or directed toward customers who have shown appreciation for them in the past. Remember that you add value by making the right match with the right person.
Ethical sourcing transparency and reporting is also becoming easier. This can allay fears, especially among younger buyers.
Lab-grown and natural diamonds are retaining distinct markets, which means that natural stones are holding their value. If anything, this was the primary threat to the diamond industry outlook over the last few years and the worst of it seems to have passed. Consumers are still interested in natural diamonds and value them more highly when educated about the differences.
All in all, this makes for a fairly positive diamond industry outlook. It's especially positive for independent retailers and retailers who can take advantage of online sales and multi-channel marketing, where opportunities and eager customers are waiting.
K Rosengart is poised to enter the new Diamond Decade with confidence, an always-consistent and high-quality supply, and, of course, our trademark integrity, transparency, and value.
If you have questions about the benefits of quality melee diamonds, do not hesitate to contact K. Rosengart.