When you decide you want to take that step in your life and buy an engagement ring, it can be rather scary ... but it doesn't have to be! Many clients have told me about how afraid they've been to go through the process of buying an engagement ring. To help reassure those experiencing the same trepidation, I'm going to take you through my steps to buy a custom engagement ring. Hopefully, this will show you just how easy and fun it can be!
Making custom jewelry and engagement rings is so much fun for me! It's one of my favorite things about what I do. I get to work with clients like you and either design something from scratch or rework something you already have ... so don't be intimidated! At K. Rosengart, we offer the best gemstones out there, and we have the finest craftsmen working for us to bring your design to life, but we're also friendly, approachable, and eager to help.
4 Steps to Buy an Engagement Ring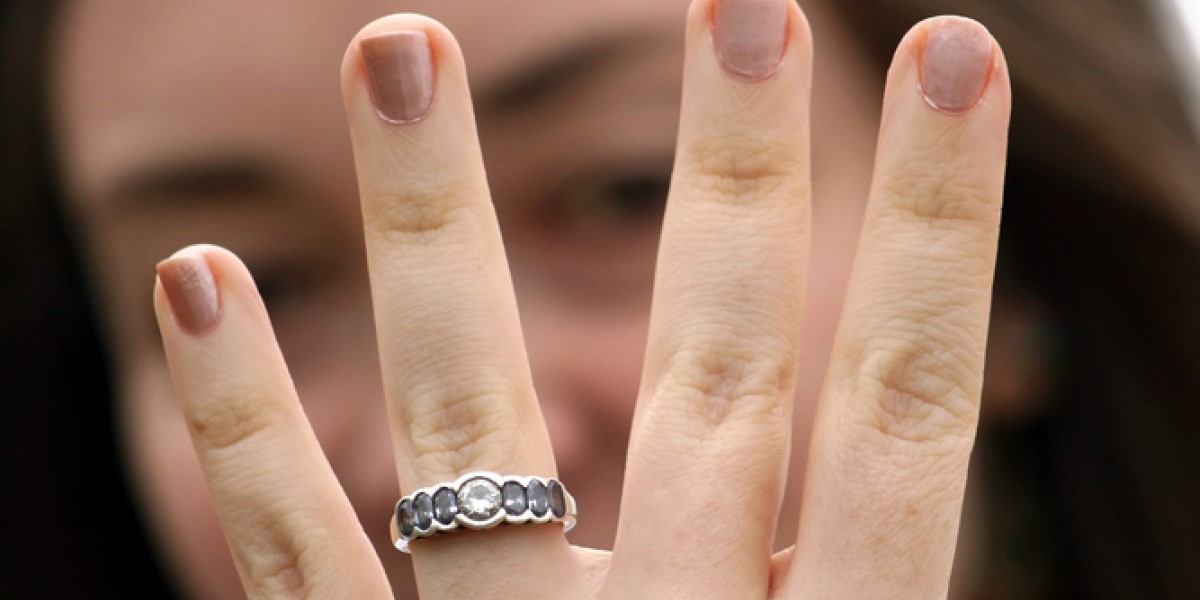 Step 1 - Make the Call
The first step is making that call to set up an appointment to come into our office. During that first call, we will discuss simple things like your budget and what you may be looking for in an engagement ring. We'll let you know right away if K. Rosengart can assist you in making that vision a reality. You may not even know those details initially, but that's ok! Our team can help guide you by asking questions that will help us better understand what goals you wish to accomplish.
Step 2 - Select the Stone(s)
Once you set up an appointment and come into our office (which, by the way, is a private office, so you are not standing at a counter feeling intimidated or on display - and don't worry if you can't come into our New York office, as we can do all this via phone and email), we review some of the things we discussed during our phone call. I'll present the information I have prepared based on your goals. But really, it's all about what you gravitate towards and, as we review different stone options, the diamonds or colored stones lead the way. Here we can also start to sketch out things with some pictures you brought in for inspiration or some ideas you have been thinking about.
I find it interesting how overwhelmed clients may initially feel, but as they begin to look at different things, the stones start to speak to them, and they begin to immediately gravitate towards something. Even if the first meeting does not yield a winner, it's still helpful, as we can begin to eliminate what you don't like and set up a secondary meeting -- which, again, is perfectly ok! Sometimes a client falls in love immediately with a stone and needs time to mull it over -- and that's ok, too! We don't want anyone to feel pressured or rushed. We love when our clients come in with design inspiration, but it's not needed. We can also design something together.
Step 3 - Approve the Design
After the stones are selected and the design is finalized (maybe that's done in the same meeting or maybe over several days, sending sketches back and forth via email), we send the stones to our CAD designer to mockup the engagement ring.
Once we receive the CAD renderings, we review them together to make sure that you are clear on how the final piece will look from all angles. After you approve the CAD design, the actual ring itself is cast and handmade using the exact stones you had selected in step 2.
Step 4 - Get the Ring
The next time we meet is when you pick up the final piece! It can take anywhere from 2-3 weeks to make the custom engagement ring after selecting the stones. At this time, we'll provide you with an appraisal as well instructions about how to care for your piece. If you can't pick it up, we can always ship it to you!
In Closing
We are dedicated to making the steps to buy an engagement ring as fun and as memorable as possible. As you can see, K. Rosengart's engagement ring buying process is all about YOU!