Millions of people buy diamonds every single year as gifts or even as investments, but now more than ever, consumers are focused on how to obtain quality, natural diamonds, and with good reason. Over the past several years, some have turned to other stones or even lab-grown diamonds instead of the beautiful, naturally occurring stone that has been a symbol of love for decades.
Fortunately, it's easier than ever to get high-quality, natural diamonds, but the key is to understand where to turn as you begin to shop.
Where Do Natural Diamonds Come From?
Diamonds are found close to the surface of the earth in a few key places, and mining companies help pull them from the Earth, often creating a positive impact on the environment and societies around the mine in the process. According to De Beers, nearly 76% of their mining sightholders undertake social initiatives outside of the mining process.
Those initiatives include a number of different programs including offering food and shelter to orphaned children and the homeless population and scholarship funding for those who cannot afford an education at any level. For example, diamond manufacturer Shree Ramkrishna Exports is committed to sustainability, and they were the first to achieve a LEED Gold Green Building Certification.
They've since attained additional green certifications including an ISO 50001 and ISO 14001 environmental certification for their ongoing efforts to conserve energy.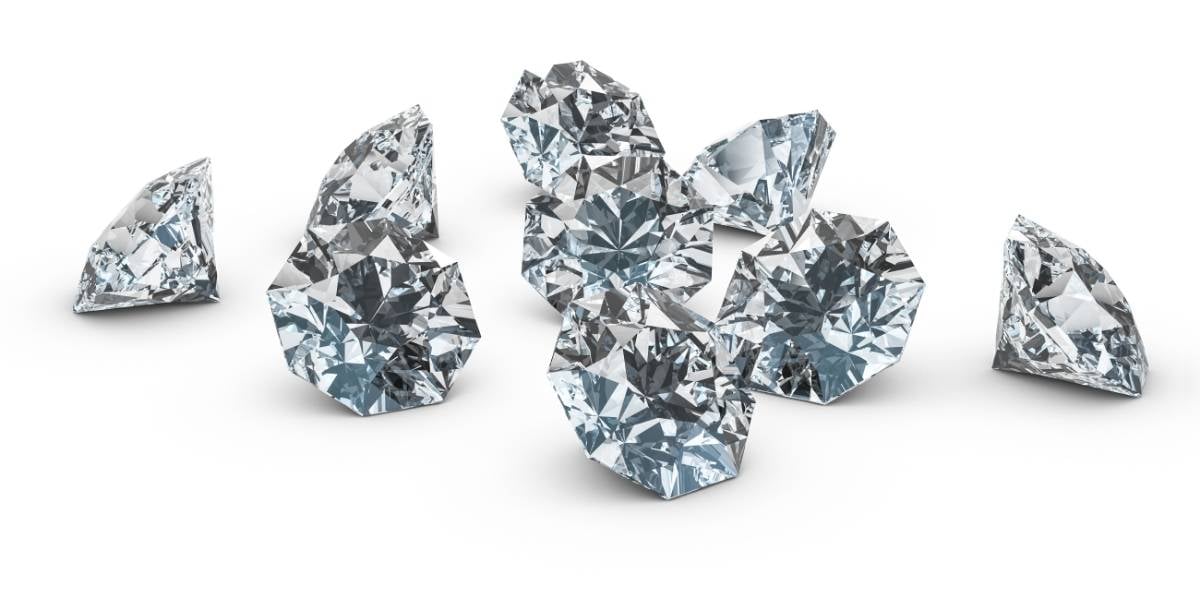 From the Mine to the Jeweler
Once they're pulled from the earth, companies like De Beers hold Sights or events that allow them to market rough diamonds to sightholders. Typically nearly 90% of diamonds are sold this way, and customers include some of the biggest diamantaires who work with the major diamond centers in the world today.
These kinds of events happen routinely, about ten times a year, in London. Customers usually inspect the rough diamonds, then decide whether they wish to make a purchase. Every diamond at these events, though, comes from De Beers Group's operations, all of which have been certified against the Responsible Jewellery Council Code of Practices. Moreover, they're compliant with today's Best Practice Principles that help guide the industry.
Often there are auctions, too, to help manufacturers and retailers meet their sourcing needs. In most cases, the manufacturers or retailers must be registered buyers, but because the industry is growing so quickly, big names like De Beers understand that this is the ideal way forward, serving as a catalyst for the diamond business today.
The Benefits of Working with K. Rosengart
At K. Rosengart, we purchase our diamonds from a DeBeers' site holder. They've carefully polished the stones, and we purchase them based on their size, color, and clarity, and make.
This offers our customers a huge advantage. We know exactly where our diamonds came from, and we're an active part of the Kimberley process that helps support the integrity of the diamond supply chain. You know you're getting the best when you work with us.
Whether you're looking to buy natural melee diamonds or you simply want a piece you know is created from the highest quality natural diamonds for an upcoming holiday, you can rest assured that everything we create comes from the best, ethically sourced, natural diamonds in the world today.