Small but powerful: melee diamonds deliver tremendous value and versatility for jewelers. They can be employed in halo settings, used to repair or replace lost or damaged stones, accent center stones in complex settings, and star in stunning, and intricate, patterns. These small diamonds add unlimited flexibility to custom jewelry design -- and to your profit margins. Choosing optimal setting styles will help you maximize your investment.
Ideal Setting Options for Melee Diamonds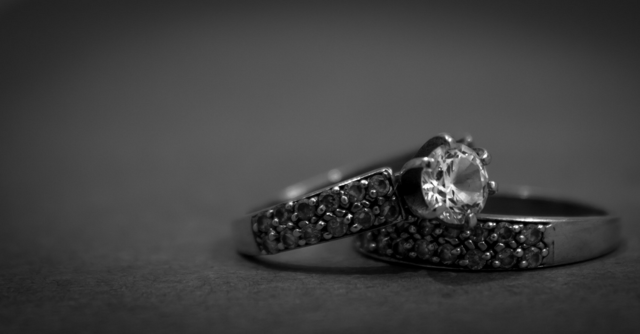 Some ideas to consider:
Pavé: This dramatic setting features small gems, like melee diamonds, in a honeycomb type pattern. Pavé typically features shared prongs and three or more rows of melee, creating an exciting and dynamic look. This technique is advantageous for another reason: it is less expensive to purchase melee than larger stones of the same quality. This enables you to make an investment at a lower price point, and still optimize profits in the retail sector.
Halo: Another dramatic technique, halo settings boast a larger center stone surrounded by melee. The small diamonds serve to make the centerpiece appear bigger, and together, they add immense sparkle and shine to a piece. Halo, like pavé, is a popular setting choice for engagement rings, but they can easily be adapted to pendants, earrings, and other pieces.
Delicate French V-Split: This setting style features split prongs. When viewed from the side, it appears to form a scallop shape. It can be used in conjunction with the pavé technique to minimize metal and place focus on the stones.
Surface Prong: Small, slightly raised prongs hold melee cutlets.
Bar: Melee is held in place by small bars on either side. This creates an elegant appeal.
Bezel: A slim rim of metal encircles the melee for a clean, streamlined look.
Flush: Each melee diamond is set individually into the metal without the use of prongs -- they are flush with the surface.
Bead Bright: This style is rather a hybrid, combining shared prongs with a gently beveled side walls.
Channel: This is another prong-less style, featuring recessed metal walls with inlaid melee.
Fishtail: Here, the metal features small fishtail-shaped cuts into which the melee is set.
A solid working knowledge of these styles is essential when it comes to custom jewelry design and sales. Knowing how to create such pieces and to articulate their advantages to customers can help you maximize your investment in melee diamonds.
The first step is to partner with a reputable diamond supplier. K Rosengart has earned a reputation for honesty, integrity, service, and quality, and its teams of experts can help you fulfill all of your customers' expectations with stunning melee and loose diamonds.