The old jewelry that is collecting dust in a forgotten drawer or box may seem more like clutter that you cannot part with than treasure. But that tangle of chains, bracelets, earrings, and other odds and ends represents limitless potential.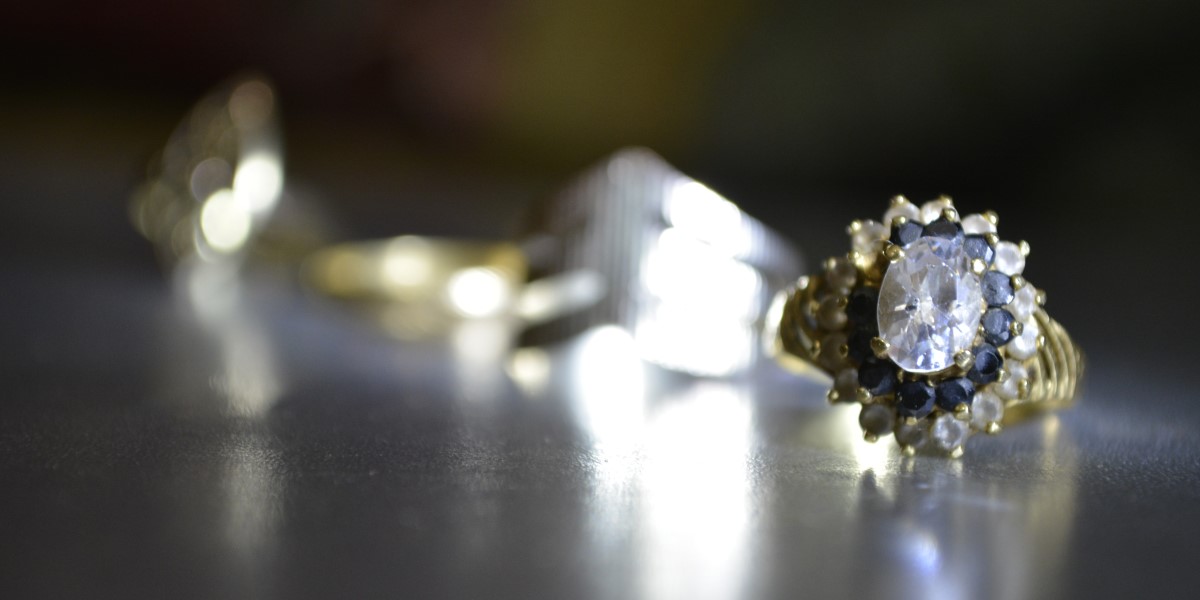 Turn a ring into a necklace; revamp a gaudy pair of earrings into a stunning pendant; move on from the past by transforming an engagement ring into a symbol of independence. With imagination, and the right designer, old becomes new, outdated becomes relevant, disused becomes go-to pieces that you cannot bear to step out without. Ready to get started? Read on for some repurposed jewelry ideas.
5 Tips for Reusing Old Metals and Stones
Before you embark on this exciting journey:
1. Consider if your jewelry is right for repurposing.
Where there's a will, there's a way. If you have old jewelry, you can typically reinvent it. However, some materials lend themselves to the process more readily than others.

For example, stones like diamond, ruby, sapphire, emerald, alexandrite, topaz, and garnet score high on the Mohs Scale, which measures a mineral's hardness and ability to resist scratching. These are optimal choices for redesign because they can withstand the rigors of extraction and resetting.
If you have a softer stone, it may become damaged. Check your stones on the Mohs Scale and speak to your custom jewelry designer for suggestions.
2. Decide if the pieces are worth repurposing.
The gemstones mentioned above are worth repurposing. They retain their value, and new custom pieces can increase this even further. Remember that extracting, redesigning, and resetting original materials is an investment in both labor and materials. If you are trying to contain costs, select your special, sentimental pieces to repurpose.

It makes no sense, for example, to try to redesign a $50 costume piece you bought last year. It does, however, make sense to repurpose a gorgeous diamond ring so you can wear it with pride or pass it on to a loved one.
3. Use your imagination - and find inspiration.
Many jewelers and designers like you to come with a vision of what you would like to accomplish - and they'd prefer that your vision be captured in a clear illustration. This is not true for all, however. Some designers will work with you, listen to your concerns and suggestions, and help you create the perfect piece.

Regardless, it is important to have repurposed jewelry ideas in mind. Think of your own style and what you want your old piece to say in a brand new way. Scour Pinterest and other sites for inspiration. Most importantly, take the time to consider your own desires.
4. Invite yourself to think outside the box.
Sure, you could refresh an old ring by changing it into a new ring. Refreshes are certainly valid repurposed jewelry ideas, but also let yourself think about using the materials in different ways. For example, you could turn a ring into a necklace. Watch chains can be transformed into stunning necklaces. Elements from one over-the-top statement piece can be turned into a set of rings, earrings, and pendants that you can enjoy or gift. A collection of dusty rings may become a show-stopping bracelet.

You can also incorporate new materials. Perhaps you want to use your grandfather's inscribed wedding band, so you encase it in a contemporary platinum to protect it while showing off the loving script. Old becomes new, and new becomes integral to the reimagined spirit of the piece.
5. Work with an experienced jeweler.
Finding the right fit in terms of your designer/jeweler is critical. If you have a clear vision, you may need someone who can simply craft from there. If you have ideas but need more assistance, you'll want to work with someone who can provide expert guidance and suggestions throughout the process.

There is no wrong answer - just the right answer for you and your pieces. Spend just as much time locating your jeweler as you do thinking about your redesign; this ensures you'll receive maximum satisfaction with your finished product.
Repurposing old jewelry can seem intimidating; but look at the possibility, the potential, the opportunity to create pieces that are uniquely you. It is an adventure, and you should love the journey as much as the destination.