Among all of nature's splendors, diamonds truly hold pride of place as one of the most beautiful. But, there is no doubt that, at times, their history has been ugly. Conscientious consumers are aware of blood, or conflict, diamonds that were ruthlessly mined using slave labor and sold illicitly to fund brutal wars.
This dark, disturbing side of the diamond industry cannot be ignored - and every responsible diamond supplier will take every step possible to ensure that the stones it delivers are responsibly sourced. But it's important, for your peace of mind and your investment, to ask questions. How does a diamond supplier actively work to accomplish this essential goal?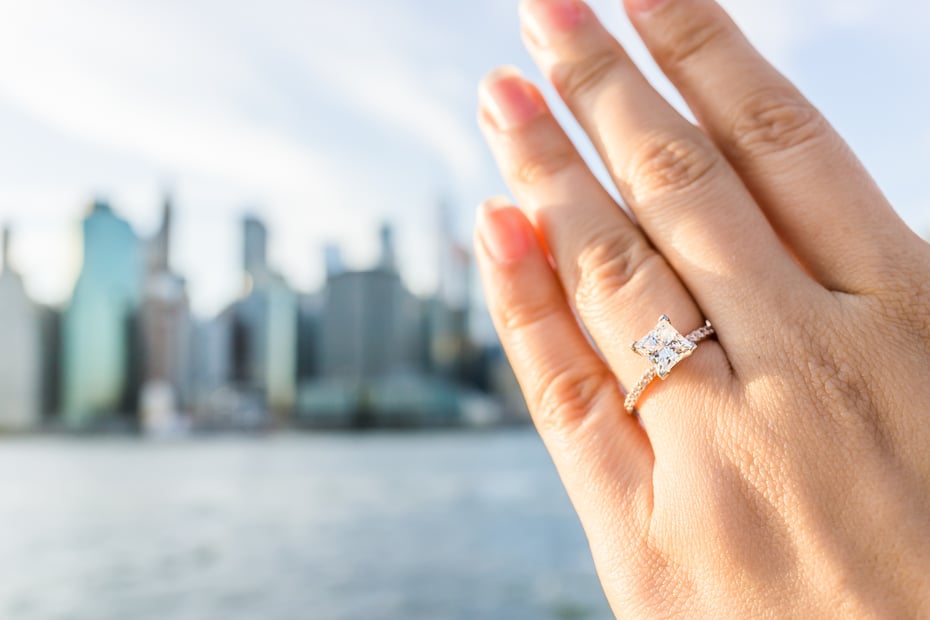 The Kimberley Process
The Kimberley Process (KP) is a global initiative of 81 countries that works collaboratively to maintain integrity in the supply chain. Members curb 99.8 percent of the production of conflict diamonds.
Participants must:
Meet "minimum requirements" and implement strict legislation and import/export controls.
Operate with transparency and share statistical data.
Trade only with other members.
Certify shipments as "conflict free" and provide the proper documentation (i.e., the Kimberley Process Certification Scheme document).
The Kimberley Process is the most well-known, but there are other safeguards in place.
De Beers Forevermark
Mammoth diamond supplier De Beers created the Forevermark brand to reassure consumers of the provenance of its stones. Every Forevermark diamond is sourced from a select group of mines, and the sales benefit the community and people in the originating location.
De Beers also tracks each diamond from point of origination to destination to monitor business, social and environmental practices at each stage of the journey.
Point of Origin
Other brands are committed to supporting small or "artisanal" mines. Besides having greater oversight of the process, these brands often give back portions of the sales to benefit the community. Given today's emphasis on social consciousness, this is particularly important.
Canadian diamonds are engraved with the Maple Leaf and CanadaMark designs to provide reassurance of provenance, and many large-scale mining companies have implemented processes by which to certify the sales chains of their stones.
When it comes to purchasing a diamond, always ask questions - and require proof. As a high-quality diamond supplier, K. Rosengart adheres to the strict Kimberley Process standards in terms of our loose and melee diamonds and will gladly provide evidence.
Are there conflict diamonds in the supply chain? It is impossible to stop the flow completely, but initiatives like the Kimberley Process have slowed that to a mere trickle. These processes work - and they work for consumers. When you are investing in a piece of jewelry, you want to make sure you feel confident and comfortable gifting it or wearing it. Knowing that the diamonds have been responsibly sourced is critical.