Repeat jewelry customers can account for the vast majority of a store's business. Your best customers can give you your best days, weeks, and months of sales. You need to keep them by applying customer retention strategies. Chances are they find something in your store that they can't find elsewhere. Perhaps it's a matter of attention, quality of service, ease of access, or just someone remembering their name.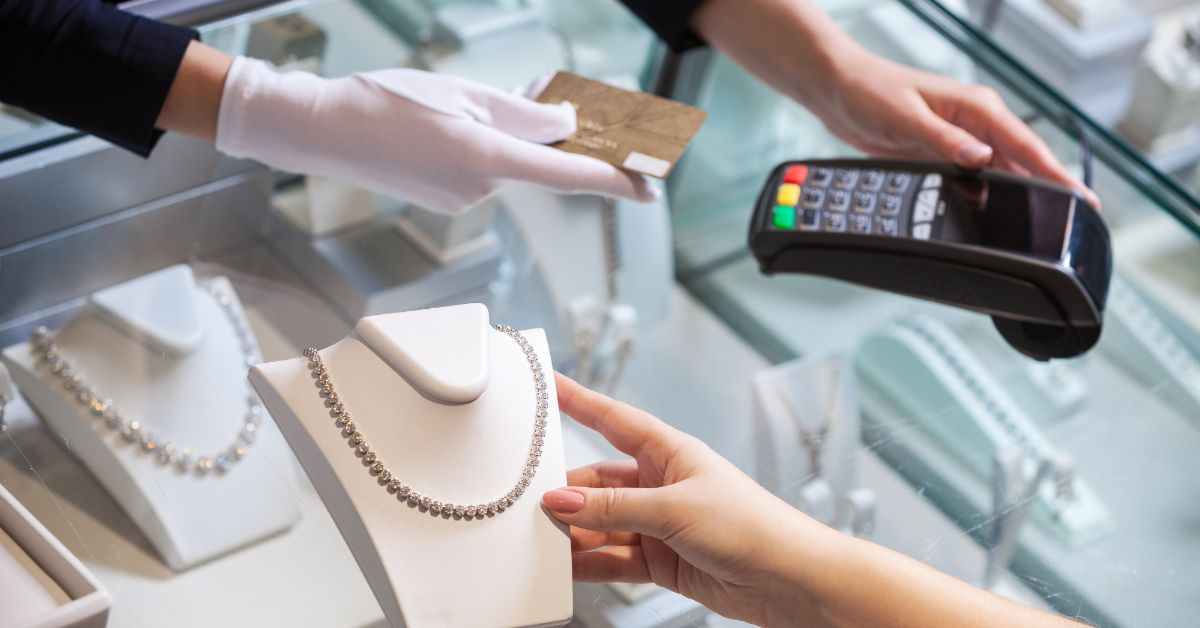 1. Customer Service
A part of the value of luxury purchases is the customer service you receive. Repeat jewelry customers want the service that comes along with the product. If you have salespeople who are respectful, knowledgeable, friendly, professional, and able to educate them, then you already have in place one of the best customer retention strategies. These skills and knowledge need to be trained and maintained. Staff must always know their inventory, their tools, and repeat customers' tastes.
2. Nothing Extraneous
Shopping for jewelry is fun. Parking, pick-up, purchasing, and shipping may not be. Take care of these extraneous factors. Validate parking. Feature free in-store pick-up as an option. Look at mobile payment technology, and ensure that financing options are quick to check and easy for customers to understand. Build shipping cost into products, or just waive it altogether on purchases above a certain price. The easier you make these extra worries, the more fun it is for customers to come back.
3. Know Their Names
People value businesses that value them. Your staff should know the names of repeat jewelry customers. If that customer prefers to work with a certain salesperson they trust, ensure that staff member can attend them. Know what repeat customers have purchased before and what tastes they have. They may mention future purchases – birthdays, graduations, anniversaries. Have an item or two already in mind for these dates before the customer comes in. Send a polite email mentioning that you've set aside something they may like for that upcoming event. This lets them know you've been thinking of their needs well ahead of time.
4. Show Appreciation
Be willing to give your best customers small gifts. This can range from handwritten check-ins to limited-run tokens of appreciation and even unique designs just for that customer.
5. Return Lost Customers
Many lost customers will gladly come back if you remind them that you're there. They haven't left because they're upset or don't like your store anymore. Life just gets in the way. Other priorities demand their attention. They forget to treat themselves. Reconnect with those repeat jewelry customers who stopped coming one day. Not all will come back in, but some will. If even a few become repeat customers again, they'll account for an outsized number of purchases. That's a success.
Repeat jewelry customers are gold! Treat them as such, and you'll see a difference in your sales.