In the jewelry world, competition is fierce -- almost as fierce as the gorgeous pieces that you create and/or sell. Melee diamonds can help you carve out a big competitive advantage, maximizing the impact of your pieces, as well as your profit margin.
Why Use Melee Diamonds In Your Next Collection?
Here's why:
Ideal Cut Dazzle. Some customers mistakenly refer to melee as "diamond chips." This pejorative term implies that these diamonds are cast-offs, mere chips that fell off during the cutting process. Not so. Melee can be -- and should be -- cut with the same meticulous care as larger diamonds. In fact, full cut melee feature 57 facets, the same as larger brilliant diamonds. Ideal melee diamonds maximize the play of light, ensuring the pieces in your collection literally shine.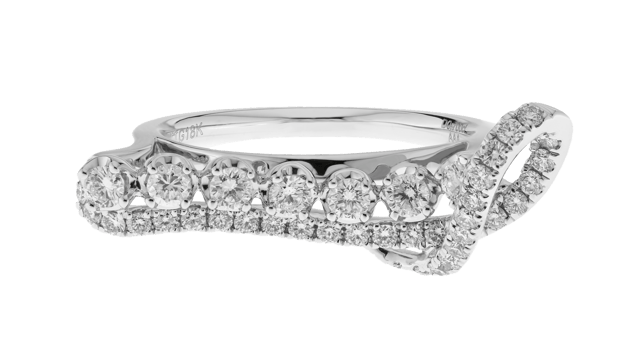 Exquisite Beauty. Precision at its finest: hearts & arrows diamonds are created using a meticulous technique developed by Japanese cutters in the 1970s. The resulting stones feature gorgeous, distinct hearts & arrows patterns. What could be more romantic -- it's as if Cupid himself created them.


These diamonds are understandably sought-after among lovestruck customers. A hearts & arrows melee supplier can provide you with the accents stones you need to create pieces of exceptional beauty: perfect engagement rings, stunning anniversary bands, exquisite earrings... treasured possessions.
Unmatched Versatility. One of the most popular engagement ring styles today is the halo. This setting features a center stone "supported" by a halo of smaller accent stones. Halo settings aren't limited to rings: they are becoming a more prominent feature in earrings, bracelets, and necklaces. Melee is also a key "ingredient" in pavé bands (literally "paved" with diamonds). These stones offer endless possibility and can be used to elevate any design from ordinary to extraordinary.

Best Supporting Stone. Today's customers want to make a statement. With melee, your collection can feature larger pieces that are more cost-effective to create. Offset by fine accent stones, the center gemstone can appear as much as a half-carat larger. Ideal melee empowers designers to create pieces with maximum impact without adding exorbitant amounts to their materials budget.
Price Point Magic. Melee's versatility and sparkle make each of your pieces a show-stopper. You can price accordingly, adding an upcharge over more simple, unadorned pieces. At the same time, you can create stunning results for less given the cost of melee compared to larger stones. This allows you to keep prices in line for customers, while increasing your own profit margin.
Flexibility. Your trusted full cut and hearts & arrows melee supplier can deliver orders of varying sizes. Whether you require a carat's worth of diamonds for halo settings or you need a large assortment of stones to finish several custom pieces, you can get the diamonds you need -- exactly to your specifications. Look for a supplier to whom you can send CAD drawings; this ensures precise fulfillment and significantly reduced rejections.

Using ideal melee diamonds will make your next collection your most successful, memorable, one yet.