As a supplier of diamond melee to independent retailers, designers, and manufacturers across the country, K. Rosengart gets a firsthand, behind-the-scenes look at what's trending in the jewelry world. One particularly exciting trend we are seeing is the use of melee in nearly every way possible - especially in the engagement ring category. Some of the most popular engagement ring designs we are seeing include one or more of the following stylistic features: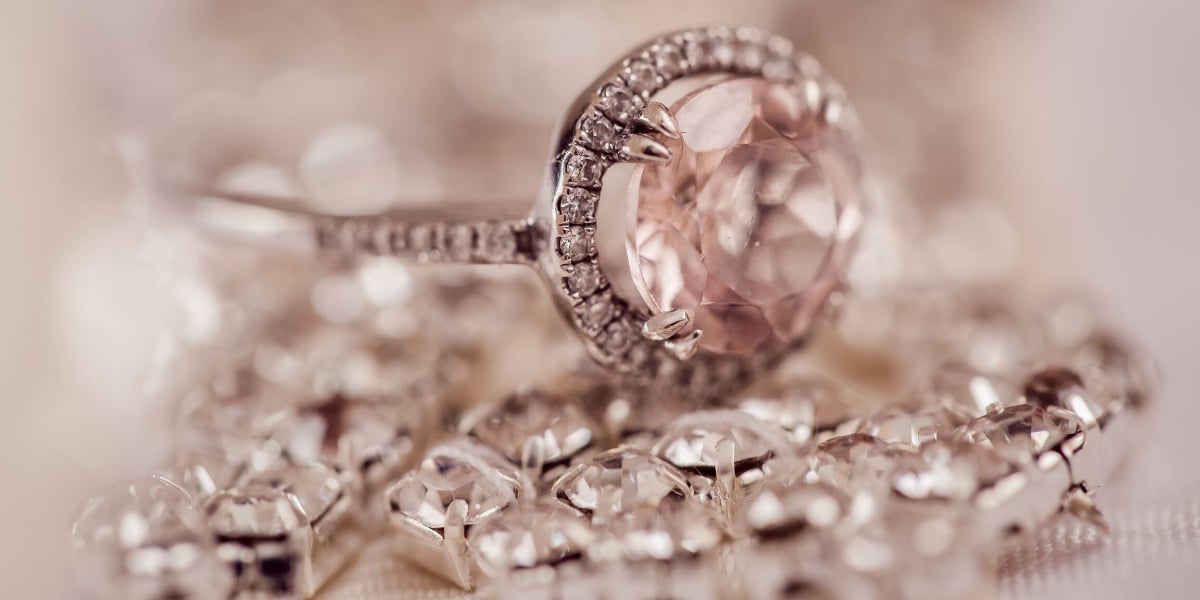 Mixing Shapes

Regardless of the center stone shape, size, or color, we are seeing diamond melee being used to accent the center stone and become more of the focus of engagement ring designs. Small fancy shapes are intermixed with rounds to create uniquely stylish settings. Although one would think small stones would not have a big overall impact in the look, sometimes less is more.

Mounting Details

Diamond and/or colored stones have always taken center stage in engagement ring designs, so pay close attention as we are seeing a shift in focus toward the mounting of the stones. Frequently asked questions include: How low will the stone be set? How will the prongs be finished off - like a claw or a ball? Most clients are requesting that the stones be set as low as possible. The claw look seems to be the most popular trend. And, engraving the under gallery so it looks just as special as the top of the ring is becoming more important.

Clusters

Varying shapes and sizes have brought a whole new meaning to the cluster style. When one thinks of a cluster ring, you may think of what your grandmother used to wear. Although that look can be extremely elegant, it seems that every new cluster design we see becomes more stylish. Whether the ring features a mix of shapes and sizes in a symmetrical design, or the complete opposite where the stones are set asymmetrically, there is a striking look to each fresh, new version... and we're wanting clusters for ourselves!

Halos

When it comes to engagement ring designs, the halo is not going anywhere. The halo is still showing up on the center stone, whether it be a diamond or colored center stone. If the client decides to go big and bold with the center stone, they want a halo matching band. It's a fun and playful look when the band follows the shape of the center stone and looks just like a halo, but it's a band ring.
For information on how to create these engagement ring styles for your clients and/or yourself, reach out to the team at K. Rosengart via email at sales@krosengart.com or via telephone at (212) 355-5025. We're happy to put our diamond melee and/or custom jewelry design expertise to work creating something beautiful and memorable!