Autumn is nearly upon us once more. That means looking to the Pantone color forecast, a yearly publication that analyzes and anticipates fall and winter's fashion trends. What does it tell us about the loose gems that will be most desired in this holiday season's jewelry?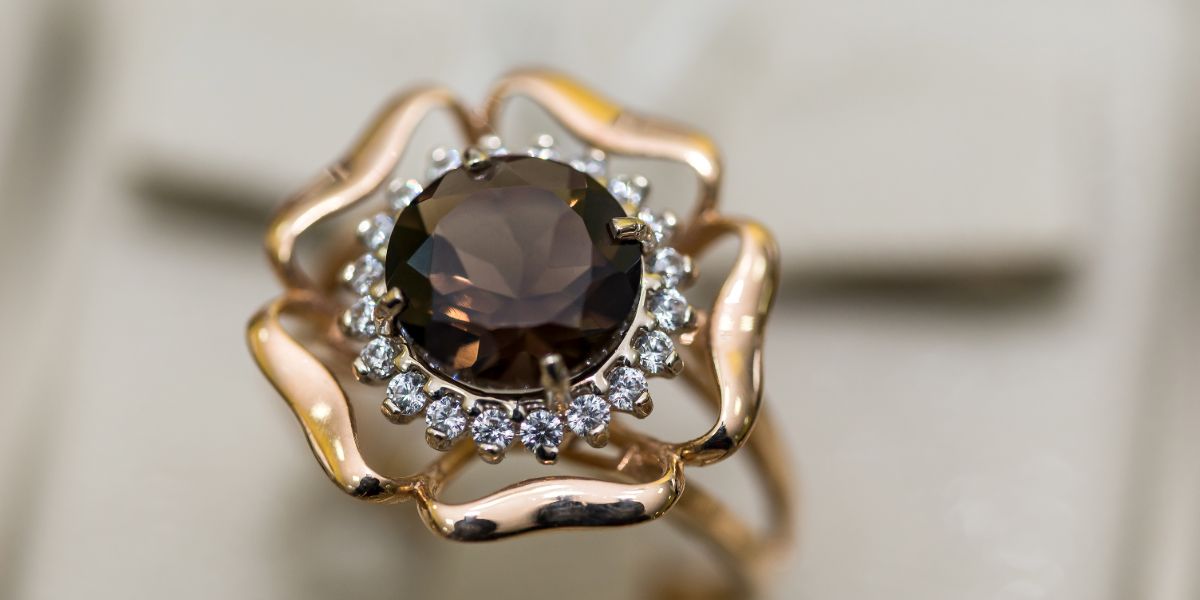 Themes in This Year's Forecast
The color choices this year are very confident with both deep biking red and hot chili pepper red complementing sugar almond brown. If any trend should be observed, it's how spring colors are reaching further into winter in a range of glowing colors – like orange tiger – and strong pastels, such as peach pink.
Forest greens like eden still ring true for the season, while slightly muted blues (galaxy blue, bluestone) match depth with subtle suggestion.
Pairing Color to Jewelry
What does this tell us about the loose gems that should be matched in jewelry for the season? Those blues will pair exquisitely with yellow gold and vermeil.
Those reds (biking red, chili pepper) and even this season's choice of pink (fruit dove) all fall outside the kind of color you'll find in natural stones. Nonetheless, reds of various shades match each other well. By featuring these colors alongside sapphires, rubies, and garnet, you can bring out the best in each. You may imagine the bright punchiness of the Pantone color forecast reds will overwhelm the natural reds of loose gems, but you'll recognize quickly that the depth of those stones is far more absorbing and makes a perfect complement.
You may wonder how to match such a bright color such as orange tiger. Fire opal is the answer. Surround it with diamonds and you'll see how the opal brings out the diamonds' sparkle, while the diamonds further highlight and toy with the fire opal's energetic color.
Matching Understated Colors
The more understated colors like the rich, sweet brown shade of sugar almond will feature well with yellow gold. These colors are more subtle, and will bring out the color and shine of the gold around them.
Peach pink can often be found in moonstone or garnet. Similar to how sugar almond brings out the glow of gold, peach pink brings out the glimmering depth of diamonds.
Be creative with matching your loose gems to the Pantone color forecast for 2019-20. Smart pieces will catch the eye as unique and desirable impulse buys.