A piece of heirloom jewelry is a treasure; the memories and sentiment contained within it make it priceless. But at the same time, the piece may not be you. It may be outdated. Too big. Too small. Too opulent, not opulent enough. Whatever the case, you cannot part with it - nor should you! What you can do, however, is reset it and create something new. The history and emotion remain; the style is revitalized.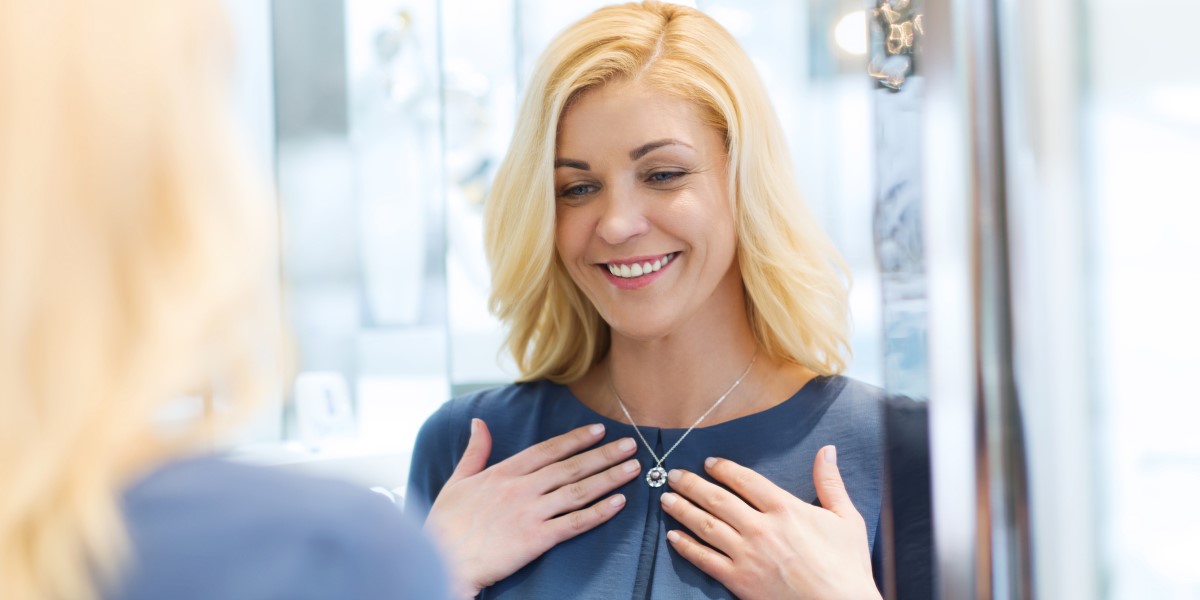 Old Jewelry Made Into New
Recycled wedding rings, repurposed necklaces, revamped bracelets… transforming old pieces into new is a hot trend today. To get started resetting your heirloom diamond:
Know what to expect.
Many jewelers do not like to - and some refuse to - reset stones in existing pieces. Some of this is profit-driven: if you do not buy the diamond from them, it cuts a big percentage of what they earn. But part of it is the fear of causing damage. It is incredibly difficult to remove and reset a stone without injuring it.
When you do find a jeweler who will take on the risk, be prepared to sign a liability waiver. This releases them from action if the stone is damaged during the resetting process.
Find an experienced jeweler.
Best is a jeweler who has experience in recycled wedding rings and resetting diamonds. Discuss your needs and your vision, and take their recommendations seriously. They will know if the characteristics of your diamond are a good "fit" for the design you have in mind. If you are open to their creative ideas (and it certainly helps!), you can lean on their expertise for optimal results.
It is also helpful to mention that the diamond is an heirloom. Why? Many jewelers are more amenable to resetting an heirloom versus a stone you purchased from another jeweler.
Think about your setting.
Consider the shape of your stone; it's relatively easy (or easier anyway) to put a round diamond in a round setting, for example. But an experienced jeweler can help you expand your options. Talk to them about the feasibility of utilizing a square or hexagonal setting to completely change the aesthetic of the piece. Skilled metalwork can make it possible.
Speaking of metal, remember that the material you choose will affect the appearance of the diamond. For instance, if you have a stone that has slight color, you may want to avoid platinum or bright silver because this will become more apparent. Opting for a yellow gold will make the stone appear more colorless.
Make the most of your materials.
Melting down metal to reuse is a labor-intensive process, but if this component is important to you for sentimental reasons, consult with your jeweler. They can use it in the new piece or even create other settings for earrings and necklaces. You might also be able to recycle or trade it in for "credit." It's worth asking about.
When you choose to have old jewelry made into new, you give yourself the gift of history and sentiment - in a style that suits you perfectly.