This is an important question, and, if you are searching for a diamond, it is likely top of mind for you. It's become more important for consumers and retailers both to know that they are purchasing ethically sourced sustainable diamonds.
It's about more than feeling good about acquiring a dazzling stone; it's about knowing that it came from a place that paid employees fairly and afforded them safe working conditions. It's about knowing that no children were ripped out of their homes and schools in order to do backbreaking work and no one was threatened, coerced, or subjected to violence to toil in hazardous mines.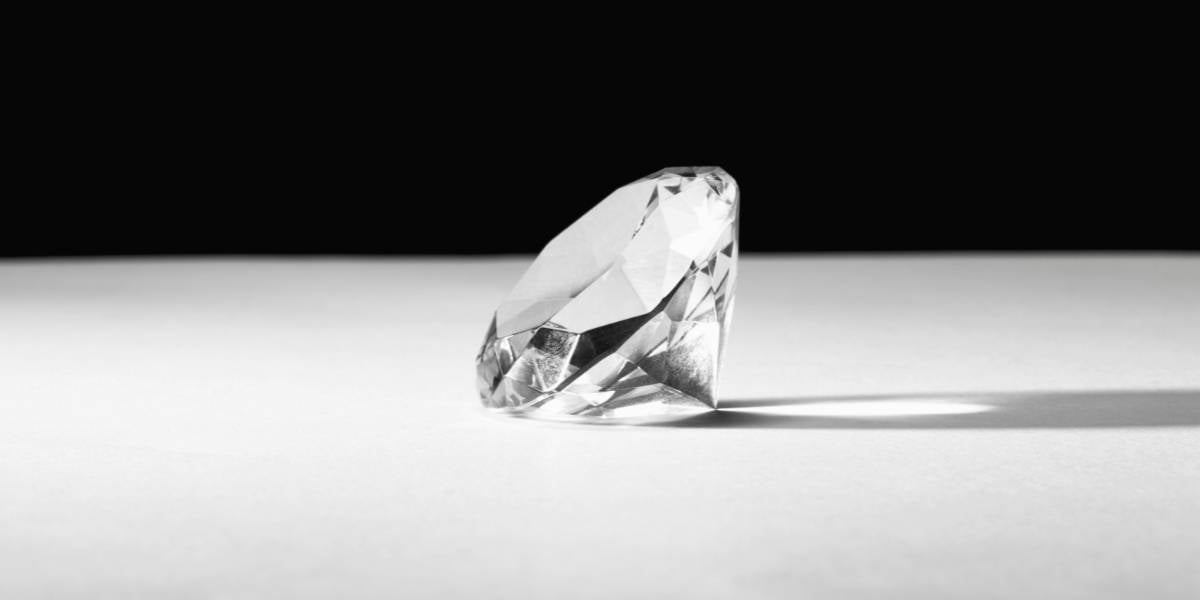 Diamonds are stunning, but there has been an ugly side to their production and distribution. For too long, unscrupulous mining companies and other parties have profited on pain and devastation. This is changing. The more we support sustainable diamonds, the more we push out these destructive forces. And the more we can empower workers and communities.
Sustainable Diamonds Make a Difference
Raluca Anghel, Head of External Affairs and Industry Relations at the Natural Diamond Council (NDC) says, "When we speak about natural diamonds, we do not always think about the communities where diamonds come from and the real people who benefit from them. Diamonds are more than jewelry, they have a societal legacy."
They do, and progressive mining companies and ethical diamond suppliers are ensuring that the legacy is a positive one. The Diamond Producers Association (DPA), a partnership of the world's largest diamond mining companies (which account for 75% of all production), recently issued an independent research report. This looked at the environmental and socioeconomic impact of sustainable diamonds.
They found that DPA members generate an astonishing $16 billion+ in environmental and socioeconomic benefits. This includes:
Local employment
Sourcing of goods and services
Taxes and royalties
Education initiatives
Social programs
Investment in infrastructure
Further, members of the DPA pay their people an average of 66% more than national average salaries. They also invest heavily in employee training and safety.
Sustainable Diamonds: Real-World Impact
Let's look at some ways sustainable diamonds impact communities and the environment:
NDC members work under strict environmental standards. They currently safeguard over 1023 square miles of land. This is three times more than they use for their operations.
De Beers created the "Diamond Route", a vast conservation area that spans eight diamond mining sites across Botswana and South Africa. Measuring approximately 200,000 hectares, the Diamond Route protects unique habitats that are home to endangered, threatened, and vulnerable species.
Russian diamond company Alrosa sources 86% of its energy needs from renewable sources, and more than 90% of its water is recycled. They are also a big supporter of Siberian wildlife conservation.
Diavik, a diamond mine in Canada, has invested in a massive 9.2 MW wind farm. This provides 10% of the mine's energy needs and reduces their diesel needs by some 900,000 gallons a year.
Lucara, another Canadian diamond mine, earned the 2016 Environmental and Social Responsibility Award from the Prospectors and Developers Association of Canada for their efforts in protecting the natural environment.
Approximately 10 million people are directly and indirectly supported by ethical diamond industry professionals all over the world.
The diamond industry provides healthcare to over 5 million people.
Mining in Canada is the largest employer of First Nations and Aboriginal Peoples in Canada.
Mining projects in the Northwest Territories will contribute $1.6 billion in royalties, $2billion in federal business taxes, and $1 billion in territorial taxes… compared with $0 for companies like Amazon. Think about that.
Russia's diamond industry devotes over $120 million each year for healthcare, education, culture, socio-economic development, charitable projects, and community improvement. This is on top of over $200 million in social programs for diamond industry workers and their families.
Sierra Leone exported over $150 million in diamonds, and this helps fund infrastructure, healthcare services, and education.
Is it a perfect world? No. Is more work needed to ensure diamond industry workers and affected communities are safeguarded? Yes. Do we need to do more to protect the environment? Absolutely.
A strong step forward in each of these endeavors is choosing sustainable, ethically produced goods, including diamonds.
The impact of sustainable diamonds is significant - and it can do significant good for workers, communities, and the environment. It is time to support producers and suppliers of sustainable diamonds. This is what we, as a buying public, want. This is what we demand.
Do your research. Support companies and brands that act with transparency, integrity, and with stringent processes and practices that emphasize social, cultural, and environmental responsibility.
Buy Responsibly
Rosengart seeks to provide diamonds that are sourced in a way that is sustainable and ethical. The beauty of a diamond is unparalleled - but we also need to protect the environment, the people, and the communities from which they come. Let's do our part. Contact the experts at K. Rosengart to find out how.