I have always treasured every little bauble that has been given to me, and I'm not surprised that I am feeling even more sentimental about my favorite melee diamond jewelry pieces today. I can tell you who gave me what, where I was, and what I was wearing when it was given to me. Most important to me are the people who gave me the pieces and the special meanings behind their gifts.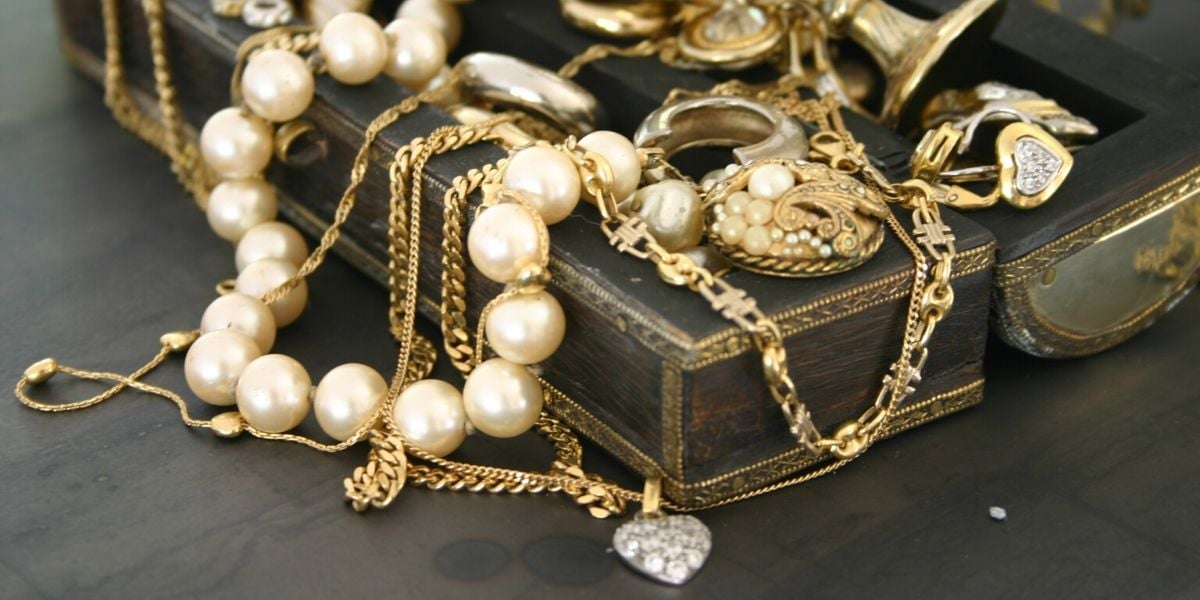 Joy and Comfort
Given what's happening in the world right now, I definitely feel sad for, but also hopeful about, the jewelry business. I feel lucky to be in a business where we create things to commemorate milestones and celebrate birthdays, anniversaries, and so much more. I am incredibly grateful for all the melee diamond jewelry I have received and have been able to create for my clients. Now more than ever, I am feeling sentimental about every piece I own, and I'm keeping my treasures near me to remind me of how many things I have celebrated and with whom. This brings me great joy and comfort.
Working with wholesalers, retailers, and designers, I get to see and experience so much of what's being made. I either assist in the process at some point or help from start to finish. I have so many favorite melee diamond jewelry pieces and stories, but I recently had the pleasure of working on repurposing some things for my mother. I am going to share with you that process, so you can see just how we created something beautiful.
My Mother's Long, Layering Necklace
My mother is 78 and has a ton of jewelry. She arranged for my sister and I to get together on a Saturday afternoon to go through it with her. She has a very active lifestyle and enjoys wearing most of her jewelry, but she felt some of it was dated, needed a refresh, or was ready to be passed along to my sister and I, We pulled out her jewelry box and started to put things into categories. It looked something like this:
Sell gold for scrap on unwanted pieces.
Gift pieces to my sister and I. (There's another story there about how we did this and how easy the process was!)
When we put pieces into the scrap pile, there were several pieces that had diamond melee in them. I had the diamond melee removed from the pieces and was left with 40 round diamonds.
Next, we discussed what her style preferences were and what kinds of jewelry pieces she would get the most use from. We decided that a necklace would be the best option, and so the process began.
What color metal should it use? Our thinking was that she mixes metals, (white, yellow, and rose) and because of her skin tone, we would go with white gold. We also wanted something that she could layer with other pieces but could also stand on its own.
I started laying the 40 melee stones out in a pattern to see if anything caught my eye. Sure enough, we went with a pattern and designed a long, layering necklace that can be worn in multiple ways.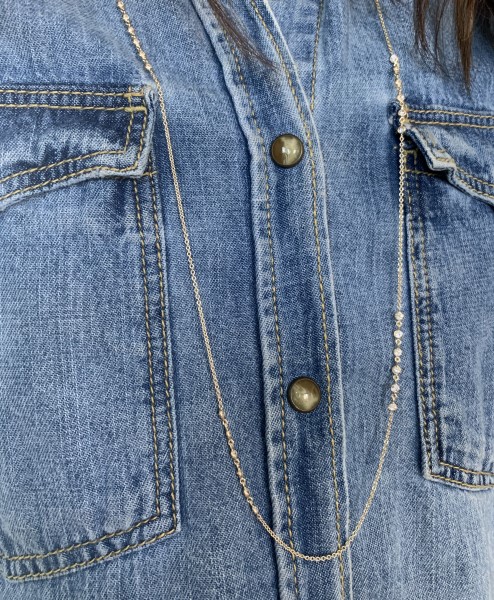 Each time my mothers wears this piece, I know she will relive the fantastic memory of the three of us getting together and (the four us -- my father joined in) going to lunch to reminisce about the history of all the pieces; why they were given to her and from whom. I learned so much about my parents and my family during that lunch. The time spent reminiscing together is a forever treasure in and of itself. I know one day my sister or I will get to wear the long, layering necklace custom made for my mother, and we'll enjoy that treasured memory all over again, too.