Well-timed, well-planned, and well-executed jewelry store promotions can help infuse your business with fresh buzz, interest, engagement, and, of course, sales. These special events reflect on your business and its reputation among customers, so it is critical that you take the time to develop a strong strategy that enables you to make the most of these opportunities.
When it comes to promoting ideas for your store there are many things to consider. One important thing to keep in mind is that no matter what your offering, you can work many offers into that promotional theme.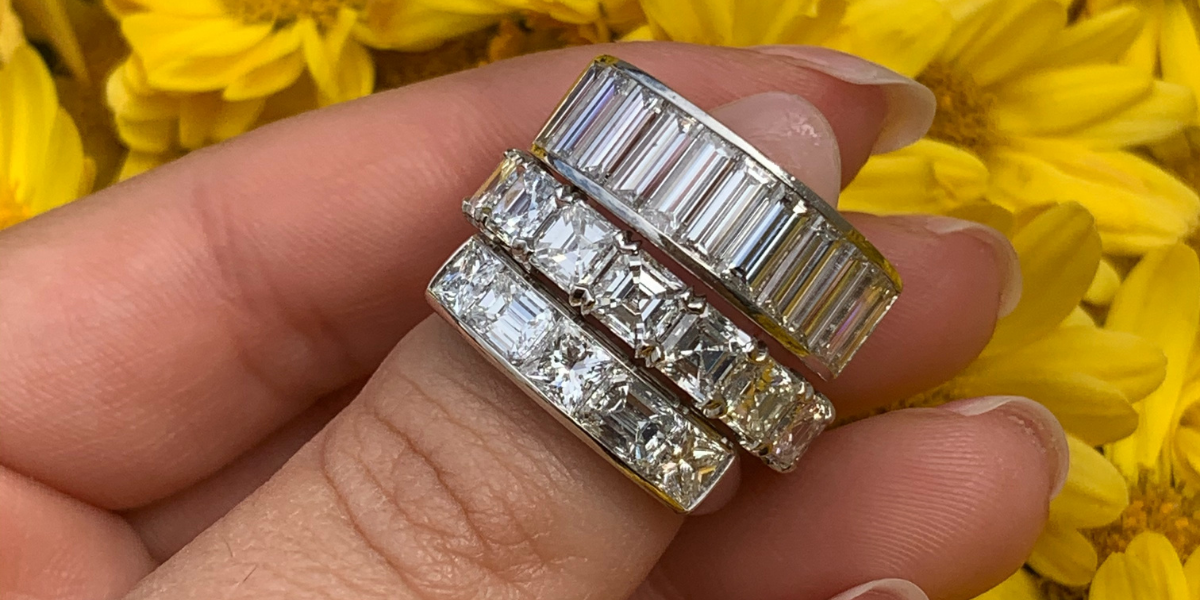 Jewelry Store Sale Ideas
There are several key events and occasions that present great opportunities for jewelry store promotions. You may choose to build your initiative around:
Engagements and Anniversaries:
Most couples mark an engagement with fine jewelry; after all, this is a significant milestone, and they want a piece that commemorates and that will stand the test of time. Some stores use a travel incentive as a lure. For example, if a couple buys an engagement ring, they will offer a cruise for two or a trip to a major destination (New York City, Las Vegas, etc.). If this extends beyond your budget, think about other incentives, including a price reduction, a free complimentary piece (e.g. a necklace or bracelet), free cleaning and sizing, etc.
Valentine's Day:
Love is in the air, making it a perfect time for a jewelry store promotion. As with engagements and anniversaries, consider incentives to get customers in the door, engaged, and buying. When they purchase a piece, for instance, they are entered into a drawing for a romantic evening for two at an upscale restaurant or even a weekend trip to a cozy inn.
Exclusive Items:
If your store offers a variety of pieces at different price points, you may want to consider centering a promotion on your more expensive items. Highlight them, captivate customers with the story these pieces tell, and put them in front of more people. Exposure increases the chances that you will find customers who have the budget to purchase.
Contests:
Think about a "no purchase necessary" promotion. For example, every person who visits your store or leaves a comment on one of your social media pages can fill out a form and enter to win a piece of jewelry or in-store credit. Why give something away for free? A few reasons: it helps you reach people you may not otherwise typically engage with, it builds awareness and affinity for your business, and it provides you with a list of leads and prospective customers.
Special Services:
Something I think that is often overlooked is services you provide regularly and take for granted. While you want to generate outright sales with a fun, interesting event there is business out there to be had from current clients and may help reactivate old clients and attract new clients with something as simple as repairs. We seem to forget all the great services we provide for our clients and overlook the opportunity to promote something that is as simple as repairs. What a great time for you to remind your clients of all the services you provide at no cost to you! Your staff is trained for this and you don't need any special products. Some good marketing on your social platform along with offering a special on specific repairs could motivate existing, inactive and potential new clients. Whether your store does the repair itself or chooses to outsource it you can provide this service for your client, drive revenue, possibly get new business. One of the most important things you can do aside from promoting it, is also weighing out whether it's effective for you to do the work yourself or outsource it. Think about the time it takes you to meet with the client, write up a job bag, execute the work itself and meet back with the client for delivery. Whatever you decide is most cost effective for this service I think it's important to remember how easy this can be and if outsourced to the right people it can be worry free.

Getting Jewelry Store Promotions Right
It's far too easy to overextend yourself in terms of budget, strike the wrong tone with consumers, or fail to target the right audience. Keep the following in mind:
Budget:
Set a budget, and stick to it. It's also wise to over budget. This doesn't mean spending more: it means that if you have $10,000 allocated for this promotion, for example, plan to spend $8000 and reserve $2000 for contingencies. It's important to have a cushion so unexpected expenses are not crises.
Audience:
Who are you trying to reach, and where do they spend their time? Can you target them online? Do you need to invest in print ads, mailings, or radio spots? It is important to tailor ads and ad avenues to the demographic you are aiming to engage.
Tone:
Again, think of who you are trying to reach as you plan your promotion. You need to speak their language. Consider factors such as profession, age, location, and income, as well as the stage of life your target audience is at. For example, a couple celebrating their silver jubilee will typically respond to different messaging than a single woman who is celebrating a promotion with a gift to herself.
When you get jewelry store promotions right, you have an opportunity to engage customers, increase sales, and grow your business. It all starts with the right inventory: contact K. Rosengart, your trusted partner for the finest diamond melee and services.