Two people can look at a jewelry design and come away with a completely different view of it. One can find great beauty and extraordinary meaning in it. They can appreciate its sleek, modern qualities. The other can think it disobeys too many rules of design and doesn't come together like they're used to seeing. They both might have very good points. They both may be right about that piece of jewelry. This is essentially how experts see the jewelry industry and jewelry market size right now.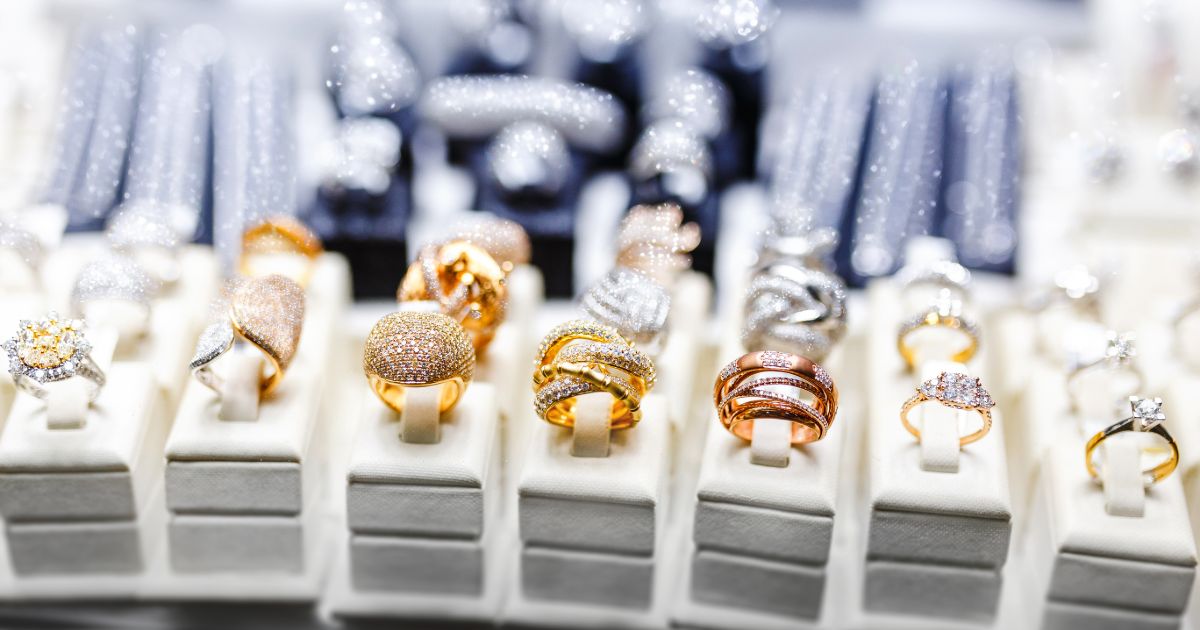 Half Empty or Half Full?
The Jewelers Board of Trade (JBT) saw 1,064 jewelry companies cease operations in 2018. That's extremely close to the 1,066 closures they saw in 2017. Many traditional retailers are finding that they can't rely on the same range of interest walking through their door. That sounds dire, doesn't it?
At the same time, JBT saw 230 companies enter the industry: 190 retailers, 25 wholesalers, and 15 manufacturers. Now 230 is a lot less than a thousand, but this hardly covers the true extent of new jewelry businesses.
The Rise of Online Designers
Many new retailers and designers are online. They're doing quite well, launching new jewelry design lines, creating relationships with dedicated regulars, and taking expensive commissions. They use stores like Etsy or platforms like Instagram to sell their jewelry.
JBT estimates they only know about 10% of these businesses at most. There's no real way to measure just how broad and deep this online market is at the moment.
Jewelry Market Size Remains Large
This suggests jewelry market size hasn't changed as much as is often feared. It's simply shifted. Preferences are becoming different. The market through these online retailers, designers, and channels is incredibly strong. What customers appreciate is being able to attach a face and personality to the jewelry being made. This doesn't mean brick-and-mortar retailers are doomed either.
Many traditional retailers will be just fine. J.C. Penney and Macy's both reported strong second quarters. Their numbers are down overall, but they're certainly good enough to warrant further investment. Those stores are hardly panicking. They're planning ahead as they always have. In fact, they're relying on jewelry sales, and finding location matters a great deal. Macy's six main "destination" stores relied on jewelry to account for 40% of sales that quarter.
Should Traditional Retailers Fear Online Competition
Traditional retailers don't exactly need to fear online retailers. There's a place for each. Traditional retailers should be able to tell by economic factors, location, market saturation, and sales what their outlook is.
Parts of the jewelry industry are changing. That means some jewelry companies will close their doors. Many have embraced change and are going strong. Even brick-and-mortar retailers need an online presence, and they have to use online tools and platforms both to sell and build relationships with regular customers. A few doors are closing. Many online are opening. That's a place where any business can establish a foothold. The jewelry industry isn't dying. It's just changing.
Businesses that either have an especially strong customer foundation, or that can be flexible, creative, and foster customer relationships will survive - and even thrive.