The jewelry world may have a glamorous, glitzy image, but like any industry, there is a myriad of processes and systems in place to ensure the health of businesses. Jewelry inventory management may not be sparkling and dazzling, but it is essential as owners seek to stand out above the competition, contain costs, and continue to delight customers.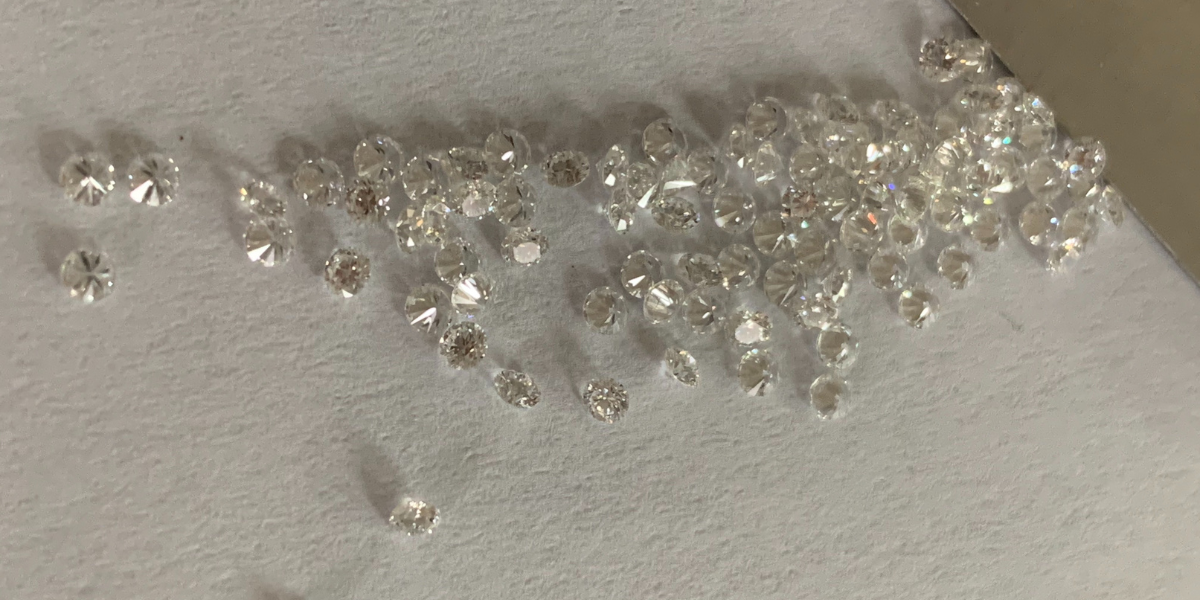 Why A Jewelry Inventory System Is a Must
With a solid system, jewelry inventory management:
Reduces costs
Reduces deadstocks and obsolete inventory
Allows you to maintain an optimal level of inventory
Allows you to identify sales patterns
Helps you forecast future sales
Tips for Effective Jewelry Inventory Management
Let's get to work:
1. Review Your Inventory.
January is always a good time to review your inventory and how it effects the overall health of your business. I always take a look at where my stock levels are with my diamond melee, but the same principals apply when looking at finished jewelry. You need more of what sells and less of what does not. There are many ways to determine how your inventory is working for you or not. The product category you are reviewing will determine whether or not you're in a good inventory position. Stock turn differs depending on the items price along with margin. The higher the item's price, the lower the margin and vice versa. The lower the price point the higher the margin. It is key to adjust your inventory levels so you have enough product to fuel your business and get rid of what is weighing you down. Make sure you replace your best sellers, as failure to do this will lead to lost revenue. Given the current situation with Covid, it is key to consider your re-order lead time. Many manufactures are not 100 % operational and you need to account for this.
2. Organize Your Pieces.
Start at the beginning: organize every piece you have in stock and assign it a stock-keeping unit (SKU) number so you can track more easily and efficiently. Label pieces by category, season, style, and, if it makes sense for your business, price point. You need to know what you're working with; this helps prevent overstocking and ensures you carry the right levels of inventory. Get rid of your dead inventory and free up your cash. There are many ways to do this: offer online and instore specials so you can move that inventory out. Post images of your product to others in the trade that may be doing well in that category. Every store has a different audience and you may have something that may be someone else's treasure. Offering your product at a discounted price is not the only way to move it. Make sure your colleagues are aware of specials you may have and see if you can work it from both the retail and wholesale aspect. You can also break apart the piece and scrap the gold and sell the diamonds or use them for repair jobs (we can help assort the stones, sell them and test them for you as well). Trends change. If a style becomes irrelevant, the value declines.
3. Learn Your ABCs.
An ABC analysis helps you clarify and identify the areas of your business that turn the biggest profits. Start by classifying your stocks by profitability. Group A, for example, may account for 80% of your revenue, Group B 15%, and Group C 5%. Group A is your money-maker: this stock will be tightly controlled, secured, and always available. Group C is not a huge profit area, so you want to avoid overstocking here. Group B is somewhere in the middle, and it may edge towards Group A or C categories over time. Keep an eye on these stocks and how they perform. You can then adjust your inventory strategy.
4. Keep On Top of the Trends.
What's hot in the industry and among your target audience? Don't guess. Use resources, such as jewelry shows and exhibitions, industry magazines and publications, blogs, and events. You'll gain insight into the designs that sell so you can avoid deadstocking. Be sure to continually gather and analyze sales data so you can stock the right products in the right quantities. Use social media as a way to move your inventory. Not only does this attract possible new clients, but it helps with keeping in touch with your existing clients. Offering discounts and free shipping can be a big incentive. People have a lot of time to shop, and offering these discounts can help greatly with moving product. When working online these incentives can really help in keeping things fresh by continually moving merchandise.
5. Choose the Right Supplier.
One of the most important tips is to find and work with the right supplier. Working with the right supplier can help you in more ways than you can imagine. Just-in-time delivery and knowing that you will get exactly what you need when you need it is key to your success and getting your stock to where it needs to be. Having a supplier like K. Rosengart to work with can help you with just-in-time delivery, selling old stock (diamonds) and keeping you current with trends we are seeing in the market.