The jewelry industry is experiencing virtually unprecedented upheaval. De Beers revolutionized the market in the early 20th century, but in the past decade, the changes are coming faster and more furious than ever. Today, when it comes to jewelry, customer service is one of your brand's biggest differentiators.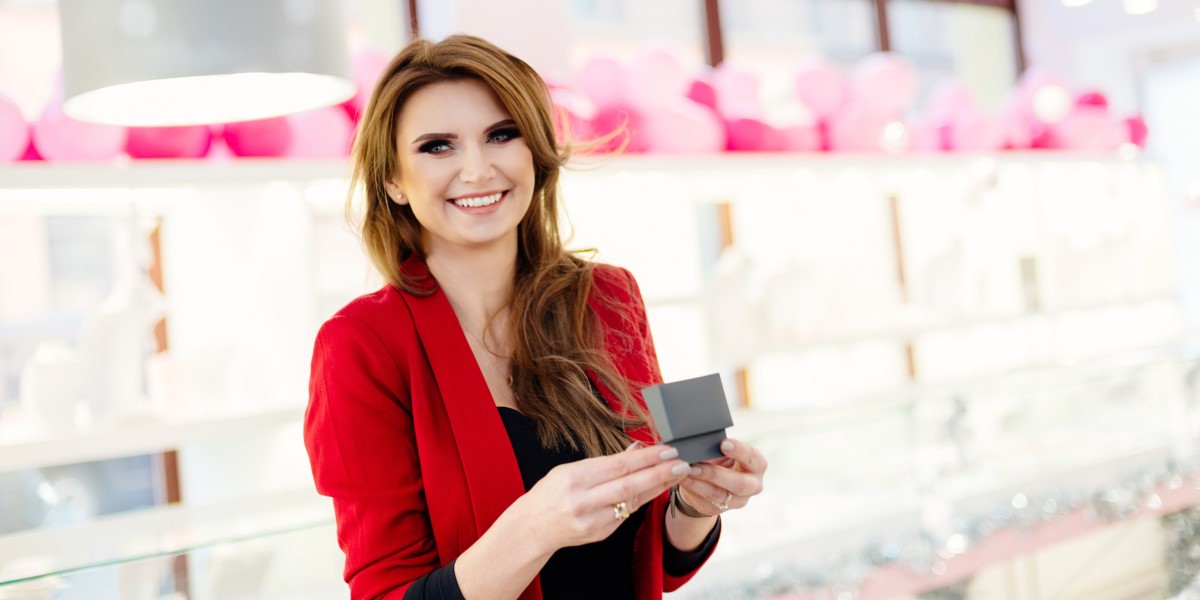 What Is Customer Service to You?
In years past, jewelry customer service boiled down to the 4Cs. This was how you sold an engagement ring, for example. The aforementioned De Beers campaign - "A Diamond is Forever" - equated the size and quality of a diamond to the love of the person giving it.
That is still true, at least partially, for some customers. But more are looking for an emotional connection to the piece, a connection that is harder to quantify with carats or color ratings. If they want to go by the numbers, they can do so easily online. The customers who come into your location want something more. Deliver it:
Create a Positive Buying Experience.
There has been a shift in jewelry marketing recently: brands tend to focus on experiences. For example, the Diamond Producers Association launched the "Real is Rare; Real is a Diamond" campaign. It gives a glimpse into the moments that matter for couples, and the focus is not on the pieces themselves but the experiences behind them.
The same hold true for the jewelry shopping process. Make it a satisfying experience in itself. Highlighting technical features of a piece is fine; but focus on the romance and sentiment of the occasion. Your merchandise is more than just stone and metal; it is emotion. A welcoming, friendly atmosphere can turn what is often an anxiety-producing situation into one that is comfortable.
Don't Forget About "Nuts and Bolts" Comfort.
While the emotional comfort of customers is essential during this experience, so is physical comfort. Simply raising your counters above navel-height (about 42 inches), for instance, can make a significant difference. Customers don't have to bend or stoop to peruse your showcases. You can even highlight pieces by placing them at eye-level.
Another way to increase comfort is to consider offering financing options. Depending on the demographic you are trying to reach, starting a no-credit financing program can help draw in more customers. They can make payments or opt for a lease to own model.
Hire and Train an Exceptional Sales Staff.
They should greet customers warmly, be attentive - without hovering! - and take the time to learn about the customers' goals. For what are they searching? For whom are they purchasing the piece? What is the occasion? Asking meaningful questions provides invaluable information, of course, but it also empowers the customers to guide the sale.
And your staff needs to know that, sometimes, the best way to engage a customer is to say nothing at all. Let the customer try on pieces, walk around and see how they like them. The jewelry can sell itself, if your people recognize situations in which they need to take a step back.
Go Beyond Typical Jewelry Customer Service.
Your location should be warm and welcoming. To truly demonstrate how much you value your customers, do a little extra for them.
Offer complimentary bottled water, coffee, and tea and refreshments. Some retailers provide a children's play area so parents can shop with less stress and/or a lounge area where customers can wait while their ring is being cleaned. And why not add free cleaning for loyal customers? These little touches make a big difference, and, again, it focuses on the overall experience.
What is customer service to you? It means putting customer needs first - and when you do it effectively, it also means improving sales and building long-lasting relationships.