When a newly engaged person shows off their ring, the stones tend to be the stars. The centers of attention that draw the "oohhh"s and "ahhh"s. But supporting these show stoppers is a critical piece of the ring: the band. It has a tremendous impact on overall beauty, quality, and longevity. How do you choose the right metal?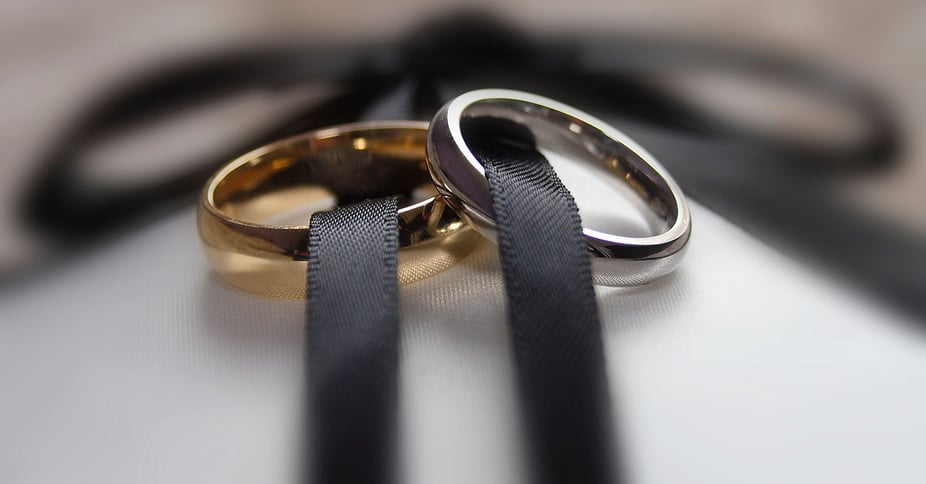 Two critical factors to consider:
Budget. Durability, luster, and rarity play a role in the cost of the metal. Make sure to keep price in mind. You can take steps to mitigate costs with the stone: for example, you can opt for a smaller carat stone and create the illusion of increased size with a halo setting featuring lower-cost melee diamonds, cutting carat weight, or by choosing a cut like emerald that appears larger.
Preferences. Does your significant other prefer cool or warm tones? What type of pieces do they currently wear? Are there any skin sensitivities or allergies to factor in?
The beauty of custom engagement rings and custom jewelry design is that you can take all of these factors into consideration and get a gorgeous ring that meets (and, hopefully, exceeds) your expectations.
Now, onto the metals.
Platinum: Durable, strong, hypo-allergenic, with a beautiful sheen, there is no question that platinum is an exceptional choice - and one of the most popular when it comes to engagement rings. Because of its rarity, purity, and strength, though, it is one of the most expensive options. If longevity and wearability matters, it is worth the investment.
Palladium: A lower cost option than platinum, palladium is durable, strong, corrosion-, scratch-, and wear-resistant, hypoallergenic, and low maintenance. An excellent choice when controlling costs.
White Gold: Gold is extremely malleable. To make it suitable for applications in jewelry, gold is mixed with other metal alloys. In the case of white gold, it is combined with alloys of nickel, manganese, palladium, platinum, and/or silver. White gold rings are typically plated with rhodium for great luster, protection, and hypoallergenic properties. White gold offers a stunning backdrop for diamonds.
Yellow Gold: A traditional choice for engagement rings and wedding bands, yellow gold gets its characteristic warmth from gold, copper, and silver. When it comes to engagement rings, 18k and 14k are most commonly used.
18k: This is 75 percent gold, and less expensive than platinum. It is still prized for its resistance to tarnishing, ease of repair and polish, and rich color.
14k: 14k, at 58.3 percent gold, is less pricey than 18k. It is a good choice for jewelry because it is harder than 18k, resistant to tarnishings, and easy to repair and polish. Its color is less saturated than 18k gold.
Rose Gold: This variation is created by combining yellow gold and copper. As it is more durable than yellow or white golds, it doesn't require a rhodium coating. The rosey color is warm and unique. It is a good choice for rings that utilize more than one metal.
Silver: Another traditional choice, silver lends itself to custom jewelry design because of its malleability and low cost. But the downside is that it tarnishes and scratches more readily than other metals. You'll certainly need a rhodium plate (and then re-plating once in a while to ensure the ring lasts beautifully for years).
Titanium: Strong, durable, lightweight, and hypoallergenic, titanium is a good option for engagement rings. They are especially well-suited to those with skin sensitivities, who work with their hands, or for male recipients.
Other less traditional metal options include tungsten (strong, scratch-resistant, but brittle), steel (scratch-resistant, durable, inexpensive), and ceramic (inexpensive, durable, shiny).
Which metal is right for you? When you opt for buying a custom engagement ring, you call the shots. Check out the latest engagement ring trends.