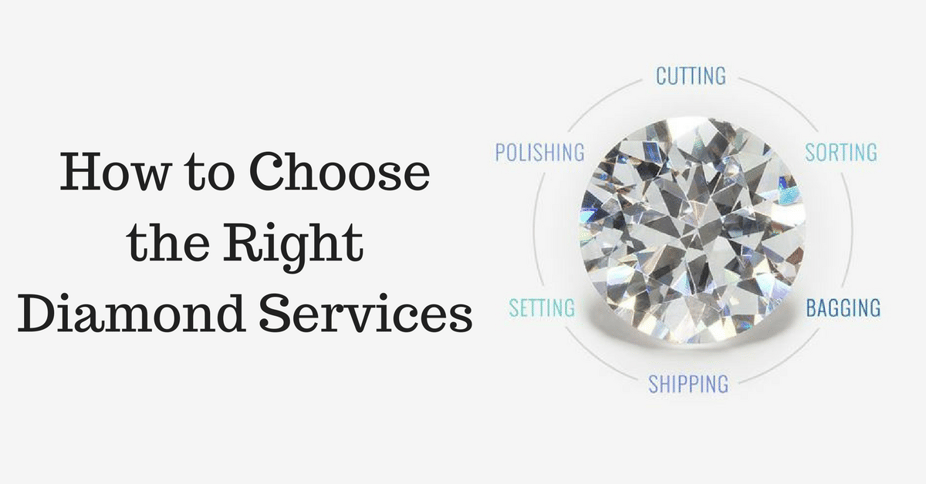 Choosing the right diamond requires a great deal of knowledge and discernment. It is a big decision, and one that can have great impact on your business. Selecting the right diamond services is just as critical. Here are three tips to help:
Be choosy about certifications
Just as not all diamonds are created (or cut) equal, not all service providers are created equal. The diamonds you buy and turn around to your customers directly impact your reputation - especially if you provide your customers with custom engagement rings. If they are of poor quality or are not authentic, your name and brand suffer. To prevent damage to your reputation, be sure to select GIA Certified Diamond Specialists.
GIA is the world's leading independent grading body; their sole mission is to protect and educate consumers, ensuring they are receiving the quality and value they expect. Certification from GIA builds an an added layer of assurance for designers, jewelers, and retailers.
Look for breadth and depth of diamond services
When you select the right loose diamond supplier, you can streamline your processes, getting products to market more quickly and cost-effectively. Look for more than simple order fulfillment: full-service suppliers offer much more.

In addition to a deep inventory, which enables them to meet your unique needs, they may also offer expert in-house cutting, CAD design services, sorting, bagging, and polishing. If you need more than one service, it saves time, money, and hassle when you can rely on one source rather than dealing with multiple suppliers.
Look for a partner
Wouldn't it be nice if you had your own in-house diamond department? A relationship with an experienced loose diamond supplier can go beyond that of a simple vendor to that of a trusted partner. When it comes to finding that partner, pay close attention to the "soft" attributes of the supplier:
How is their customer service? What do current and former customers have to say? What do the testimonials and reviews tell you? Does the supplier strive to go above and beyond for their clients? Do they offer diamond services and extras -- like next-day shipping or free second-day shipping on order over $400 -- to make your life easier?

When you choose the right loose diamond supplier, many other steps in your process -- from selecting stones to bringing CAD designs to life -- are made much easier and more seamless. In the fast-paced world of jewelry, this is an edge you need.