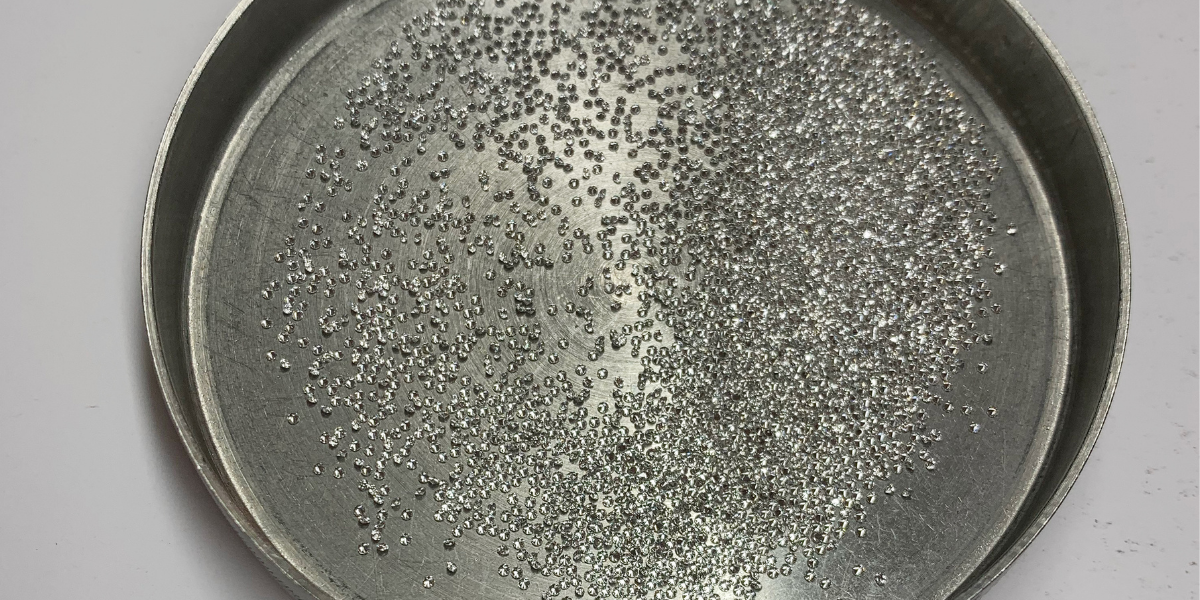 Buying diamonds can feel overwhelming at times and downright challenging, but buying tiny diamonds (melee) brings it to a whole new level. Looking at small goods and tiny diamonds is not easy, even for an experienced grader and or dealer. When buying just a few stones or a large parcel, it's really important that you understand what you're buying. Understanding the value behind what you're getting , and how the price per carat relates to what you're actually getting, is key.
What is the best way to shop for diamonds?
The best place to buy loose diamonds is from a source who has a reputation for excellence and integrity. You need to work with someone that will provide as much information as possible so you feel confident in what you're getting.
Stocking your operation with high quality stones and eye-catching settings is the first step in securing a strong customer base. However, it does require some intelligent buying and planning. In order to be sure that you are getting the best melee for your money, consider these top tips:
Select a Sincere Supplier
There are many suppliers promising loose diamond parcels at wholesale prices. Unfortunately, not all can be trusted to supply quality goods. The best first step to find reliable large or tiny diamonds for sale is to narrow the list of potential suppliers to the most trustworthy diamond jewelry wholesalers. Although doing your homework is essential when buying diamonds, at all levels, the best suppliers will offer a distinct level of transparency and a wealth of information that takes a lot of the guesswork out of the process. Narrow your list, cutting out suppliers with negative reviews and overly aggressive sales pitches, so you don't get trapped in the "too good to be true" scenario.
Beware of BDB Changes
The Bharat Diamond Bourse (BDB) has long been considered a leader in the diamond industry, and it was the first to define itself as dealing only in natural diamonds. Thereby, it helped buyers to ensure that they were buying true, natural, mined diamonds, and not synthetics. Unfortunately, the BDB announced that it may be changing its stance. A vote could overturn the "natural diamonds only" status. As a leader and trendsetter in the industry, if the BDB begins to consider synthetics in its trading practices, then others may soon follow suit. You want to ensure that you are getting authentic stones, not those grown in a lab, so be sure that you are aware of the stance taken by your selected supply chain.
Ensure Certification
Your consumer is going to want some sort of assurance that they are getting what they are paying for, and that begins with you ensuring that the tiny diamonds for sale are being certified by your supplier. They should be inspected and graded by a GIA-certified specialist, so you know exactly what your money is buying, and you can pass the assurance on to your customer base.
Consider Cost
Clients are always talking about great deals they are getting, but are they really getting a deal? A perfect example is when a client says they are buying 1.7mm at $500 per carat. One of the first things I ask before even asking about color and clarity is what the weight of the stone is. Here is the difference:
Precision cut 1.7mm diamonds weigh 0.02 pts each. At $500 per carat, the stone cost is $10.00
Poorly cut 1.7mm diamond weighs 0.025 pts each. AT $450 per carat, the stone cost is $11.25
It's really important to go beyond the price per carat as you see in the example above. You're in fact paying more for a stone that is not nearly as nice. It's also important to be able to have your diamonds graded properly. Not everyone grades their stones according to GIA standards. We have seen what is clearly a SI quality being called VVS. Increasing your own knowledge, so that you can pass along to your clients, is very important.
Once you have ruled out suppliers with poor reputations and those who aren't willing to provide certification and grading, it is time to narrow the list further by price. You do want to get the biggest bang for your buck. If you buy wisely, then you can pass the savings on to your consumers. Buy based on the five C's: color, clarity, carat, cut, and cost! Know the stone, and then compare prices of stones of similar quality.
Secure Service
Although you could stop your search at the loose diamond parcel wholesale cost, there is one more thing that you may want to consider. What would the extra money buy? Perhaps one melee parcel is more expensive than the other, but what other services will that supplier provide beyond the initial sale? Are there any guarantees? Can you expect notification of premium stock availability in the future? Is the supplier willing to provide free or discounted shipping? There are many services that may be offered that would make the slightly higher stone cost worthwhile.
Buying tiny goods can be extremely time consuming and pull you away from doing your daily job. Make sure you align yourself with a supplier who can make your life easier. If you work with the right supplier you will get exactly what you need at the correct price when you need it. Currently, the supply chain can be challenging, so it's important to take that into consideration when you're working with someone. Such a supplier should empower your business and make the supply easy for you. Reliability, transparency and experience are all requirements. Reliability means you're less likely to encounter a problem. Transparency means that you will always be able to communicate if you have a question or need to exchange something. Working with a company that's experienced can offer you assurances on how they do things and how they can come through for you and their process to make things better for you.
Do what you're best at and let the supplier do their best.