When you buy melee diamonds, you expand your design and product offerings immensely. From intricate halo engagement ring settings to lovely bracelets, pendants, and earrings, these 0.07 - 0.15ct diamonds are certainly mighty in terms of the effects they can deliver. So how do you put them to use?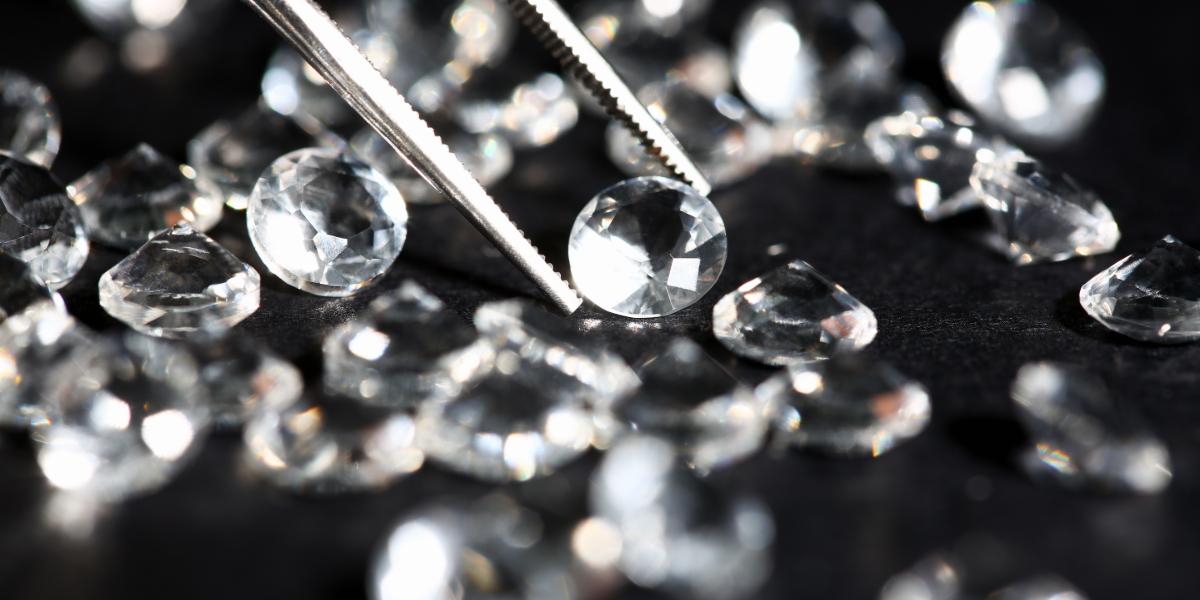 Here we offer a few expert tips for handling your diamond melee parcels:
1. Choose the Right Source through Which to Buy Melee Diamonds
This is more of a pre-handling tip! But it will save you untold time, aggravation, and, ultimately, money if you choose your supplier wisely. They become your partner, delivering goods that you can transform into sought-after pieces.
2. Assemble Your Tools
Start by cleaning your workstation thoroughly (it helps to eliminate clutter and create a blank canvas, if you will!) and ensuring you have the proper tools. You'll need:
Fine-tipped locking tweezers.
Standing loupe. This allows you to minimize the amount you need to move the tiny melee and keeps your hands free.
Mini diamond scoop.
Containers or envelopes for sorting, if desired.
Isopropyl alcohol and microfiber cloth OR boiling equipment.
Good lighting!
Piece of white paper. Tape this to your worktop before you get started.
Dark flooring. This is a "nice to have." If a melee diamond pops off your work table, you can find it more easily!
3. Clean the Melee
Carefully deposit the melee onto the white paper. Use your loupe and tweezers to inspect each stone and separate them. If you wish, you can organize them into different storage containers/envelopes. Use your mini diamond scoop/dustpan for this or your tweezers.
Melee can accumulate a bit of dust or grime. Clean each stone with isopropyl alcohol and a microfiber cloth. Alternatively, if you have the expertise and equipment to boil the diamonds, you may do that instead. A regular bath removes external dirt/grime with sulfuric acid, while a deep bath is a more intense (and very risky) process that involves specialized acids in which the diamonds are immersed for 10-12 hours. Only do this if you have experience in this cleaning method.
You can skip the diamond sorting and cleaning process when you buy melee diamonds from a supplier like K. Rosengart. Our experts use meticulous care to clean and sort your stones to your exact specifications. Still, it is always important to inspect your stones and see them for yourself!
Once everything is sorted, cleaned, and stored properly, you can turn your designers' loose and let them transform your diamond melee into stunning pieces you will be proud to offer your customers.