Welcome Independent Jewelry Retailers
K. Rosengart founder Karen Rosengart was proud to present The Future of Diamonds a webinar for independent jewelry retailers, on Tuesday, May 18th, 2021 at 12:00 pm ET. Karen's presentation was well received by attendees of the webinar. A FREE copy of the presentation slides can be downloaded in .pptx and .pdf format simply by completing the form on this page.
The slides cover such important topics as:
How much do diamonds appreciate over time?
How to determine the true success of your investment
Key differences between lab-grown diamonds vs. natural diamonds
And more
About the Presenter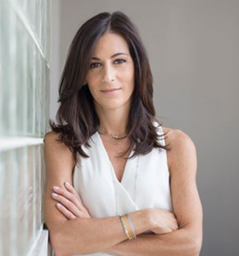 Karen Rosengart is the founder of K. Rosengart, a concierge-style diamond melee supply business. Karen holds a B.A. from the School of the Art Institute of Chicago. She also has a Craft Certificate from the City and Guilds of London, where she studied jewelry design and manufacturing. Karen managed the engagement jewelry for Tiffany and Co. before opening her own business in 1997.
A GIA Diamond Graduate, Karen has earned a reputation of the highest quality for her standards and the support of her design, manufacturing, and retail clients. She possesses an impressive 29+ years of experience in jewelry design and manufacturing, bench work, and stone setting.