"Do You Sell Ethical Diamonds?"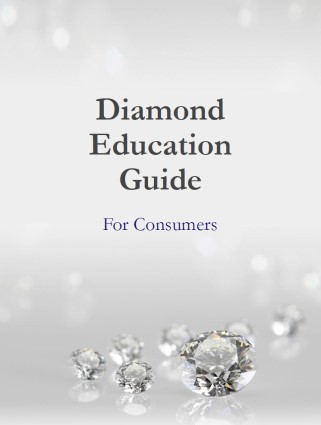 Questions like these are being asked more and more frequently by consumers concerned about social consciousness and the environmental impact of the diamond industry. But the truth is that 99.8% of all diamonds are certified as conflict free diamonds. And the CO2 emissions associated with lab created diamonds are three times greater than that of diamonds mined by DPA members.
To aid you and your staff in fielding questions from ethically minded consumers - and to save you from repeatedly reciting facts like those mentioned above, K. Rosengart has created this free diamond education guide for consumers.
Available as a downloadable diamond education pdf, the free guide provides consumers with the truth about diamonds - both mined and lab created. It addresses important aspects of the industry as a whole, including its:
History
Marketing
Kimberley Process
Environmental Impact
Effect on People and Communities
The goal is to give consumers the full story so they can make educated decisions when buying diamonds and diamond jewelry.
Fill out the form now to download this free diamond education guide and share it with your customers.