Can you guess which geographical region a customer is from based solely on their diamond preferences? No! But certain fancy shapes are more popular in different areas. Individual tastes, style, and budget should always guide purchase decisions - but it is fun to look at what is hot in your neck of the woods so you can better serve your clients.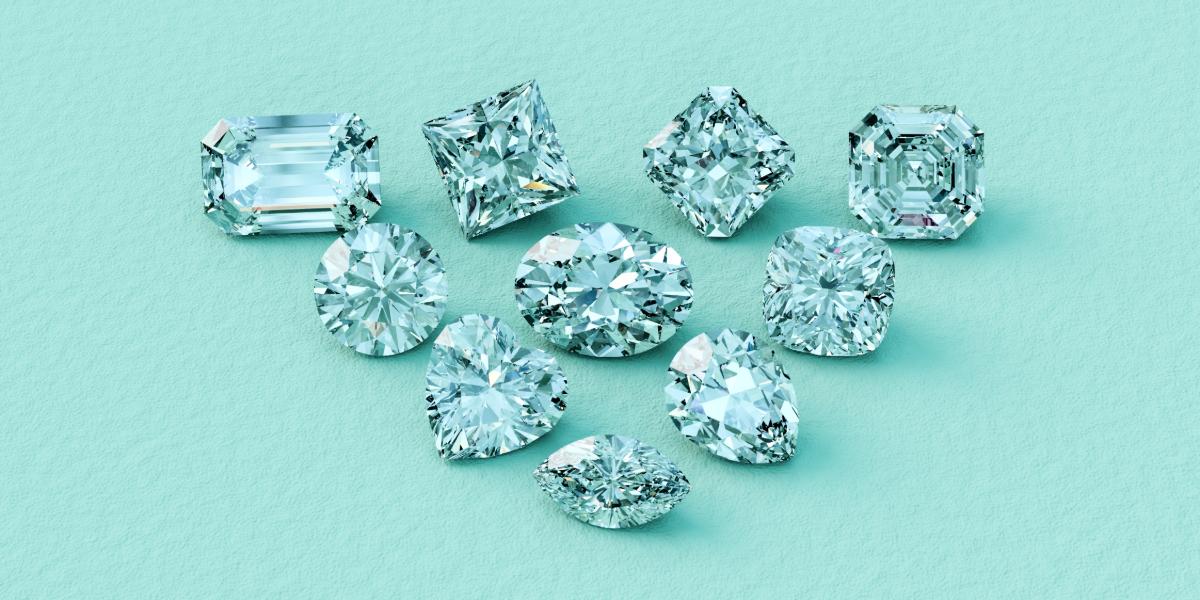 Popular Diamond Shapes Near You
The most popular cut in the US is rough diamonds, accounting for 66% of orders. Fancy shapes, though, appeal to millions of consumers. Some interesting tidbits to consider:
NYC: A style and fashion hub, New York City tends to favor pear and radiant cuts. The former combines the best attributes of round and marquise cuts in an elegant teardrop shape, while the latter offers the refined lines of a square or rectangle shape with the brilliance of a round cut.
Los Angeles: Consumers in trend-setting LA prefer marquis cuts, which deliver a wonderful vintage look.
Dallas: They say everything's bigger in Texas. Well, Dallas diamond buyers certainly make a grand statement. We see emerald and princess cuts leading the way here.
Chicago: Windy City consumers tend to go with ovals. This shape boasts similar characteristics as the classic round, with an elegant elongated profile. This versatile shape is popular all over the US, with orders doubling over the last three years.
These popular diamond shapes are often placed in solitaire settings - the most preferred - and halo settings. Platinum is the preferred metal, but we see some geographical differences here too. Dallas consumers, for instance, love white gold, Houston buyers go with yellow gold, and Atlantans prefer rose gold.
What trends do you see when it comes to fancy shapes in your area? Do your customers clamor for pear, oval, marquise, emerald, or square cuts? Do they prefer round? Or are they more interested in the 4Cs, regardless of shape? It's informative to watch the trends so you can not only keep up - but lead the way.