Autumn means more than pumpkin spice lattes and thick, cozy scarves. The changing of the season also means that exciting new fall jewelry trends are here. And we think 2018's hottest pieces are as brilliant as the flaming leaves!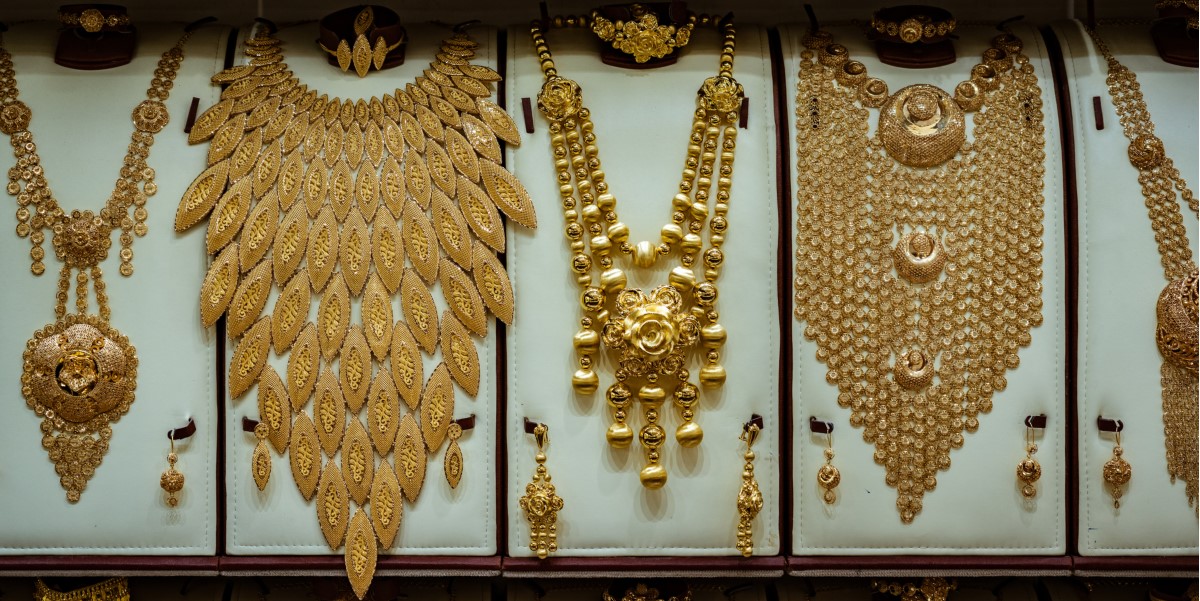 Our favorites for adding your own spice to fall:
Big, Bold, and Beautiful!
Now is not the time for subtlety! Designers are offering styles that make a powerful statement. Starting with, of course, statement necklaces. These showstoppers can be worn over sweaters, which is certainly convenient. But they're more than that: they exude unapologetic confidence - lending casual fall-colored clothing the perfect pop.
We're also seeing the "bigger is better" philosophy come to life in shoulder-sweeping earrings, chunky chains, thick bangles, and oversized cuffs. This fall, don't be afraid to go big - or to go custom.
Autumn Leaves
What's more "fall" than gorgeous leaves? Jewelry designers are integrating the beauty of the season into their pieces. The trend is towards ethereal leaf charms and pendants in rich, deep gold tones. And again, you'll see the leaf motif paired with oversized chains and other settings.
But don't just leave the leaves to charms and pendants: imagine how a pair of leaf-shaped custom earrings in deep gold would pop!
Earrings for Intrigue
A pair of earrings? Sure - or you could do something different this autumn. Runways have been full of models with single earrings: typically the piece is, you guessed it, oversized! This draws attention and makes a powerful statement.
Another interesting earring trend is mismatching. It's playful, unusual, and alluring. Try a statement earring and a smaller piece to complement it. Usually they are tied together by a common color theme - but why be typical! Try a pair of custom earrings to express your creativity - and rock this style!
Blasts from the Past
Bring back the 80s! These retro earrings celebrate the decade with lots of black and rhinestone. Elevate your look by opting for a piece detailed with melee diamonds. Torcs are also making a comeback. These rigid, metal neck rings are both minimalist and statement-making.
Other trends we love: slim silver chains (a departure from the larger than life pieces - but perfect for those who like an understated look), gold hoops, and Western- and tribal-inspired pieces.
The theme for 2018 is: go for it!
Do you love these fall jewelry trends as much as we do?