When your customers come to you for buying an engagement ring, they do so with great eagerness and anticipation - and not a few butterflies! As more millennials enter the diamond buying segment (and, yes, they are buying) and as more people seek out a unique symbol of love, it's essential that you offer exciting options. So what's hot in the diamond setting world?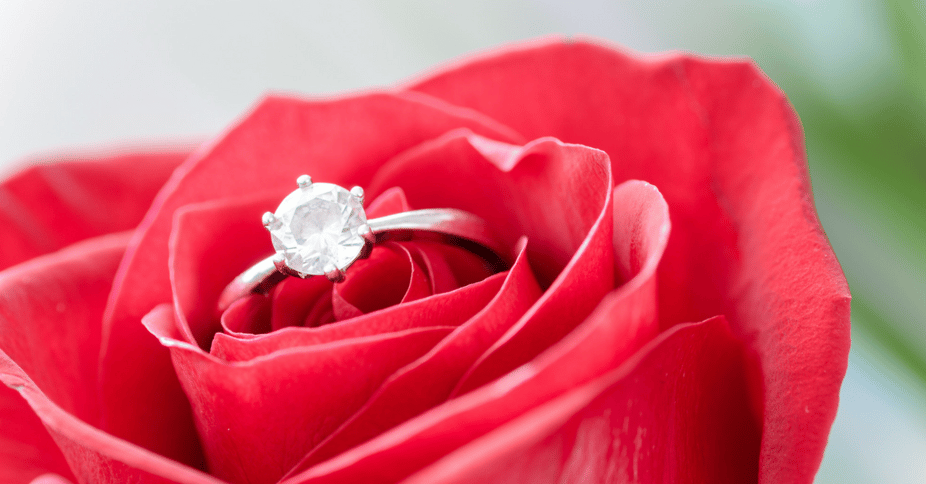 Here are a few great custom jewelry design trends we're seeing for engagement rings:
1. Open Rings
This innovative design features a solid band that ends in two points at the front of the finger. There's a small gap - or opening. Typically, each end has a stone with a simple prong setting. This gives customers the freedom and flexibility to choose to have two diamonds or a diamond and another precious stone, stones of different sizes, etc.

2. Eternity Bands
Some brides-to-be don't want the height of a solitaire - but they want plenty of shine and sparkle. Eternity bands are a perfect solution: they feature a band encrusted with smaller stones, such as melee diamonds. This is a great modern taken on the pavé style.
3. Chevron Bands
Some fashion-forward couples are opting for an elegant v-shape to the band. This setting can work beautifully with a center stone and melee accents. It can also be a good way to "cheat" a smaller center diamond - giving it more "bang for the buck," so to speak. Chevron bands stack perfectly, so you can create appealing engagement and wedding sets.

4. East West Setting
This is a small twist on a classic diamond setting: a shape like marquis, emerald, pear, or oval is set east-west, rather than north-south. Classic, elegant, and a bit different and unique.

5. Colored Stones
Millennial customers, in particular, want "nontraditional" rings. Adding a colored stone, such as sapphire, emerald, tourmaline, amethyst, colored diamond, makes a statement. And that statement can speak much more eloquently when the stone is accented by melee. You can maximize impact while optimizing your spend.

6. Classic
As they say, "If it ain't broke, don't fix it." Well, when it comes to engagement rings, many couples still want the traditional look and feel. From simple six-prong settings to more elaborate halo pieces, take a look back into the past to find the future of engagement rings.

7. Ethical
Regardless of style, what consumers today want are pieces that they can feel good giving, receiving, and enjoying for years to come. Authenticity is essential, as is ethical sourcing of materials.

While some predict this will move millennials away from diamonds, it can actually bring them much closer. Thanks to efforts like the Kimberley Process, you can assure customers that the stones you purchase, use in your designs, and sell are ethically traded.
What custom engagement ring and custom jewelry design trends are your customers clamoring for? Our expert team will help you secure the best diamonds and bring beautiful - profitable - creations to life.