Choosing an engagement ring can be challenging enough: Princess cut or marquis? Prong setting, cathedral or bezel? White gold, platinum or palladium? One stone, or an elaborate design? Your jeweler, and Googling the latest engagement ring buying trends, quickly become your best friends! But when it comes to the cost of an engagement ring, you start feeling like you need formulas, spreadsheets, a calculator, financial statements, an accountant ... and a big glass of wine. It can be overwhelming. So, let's simplify and clear up the cost of an engagement ring question once and for all.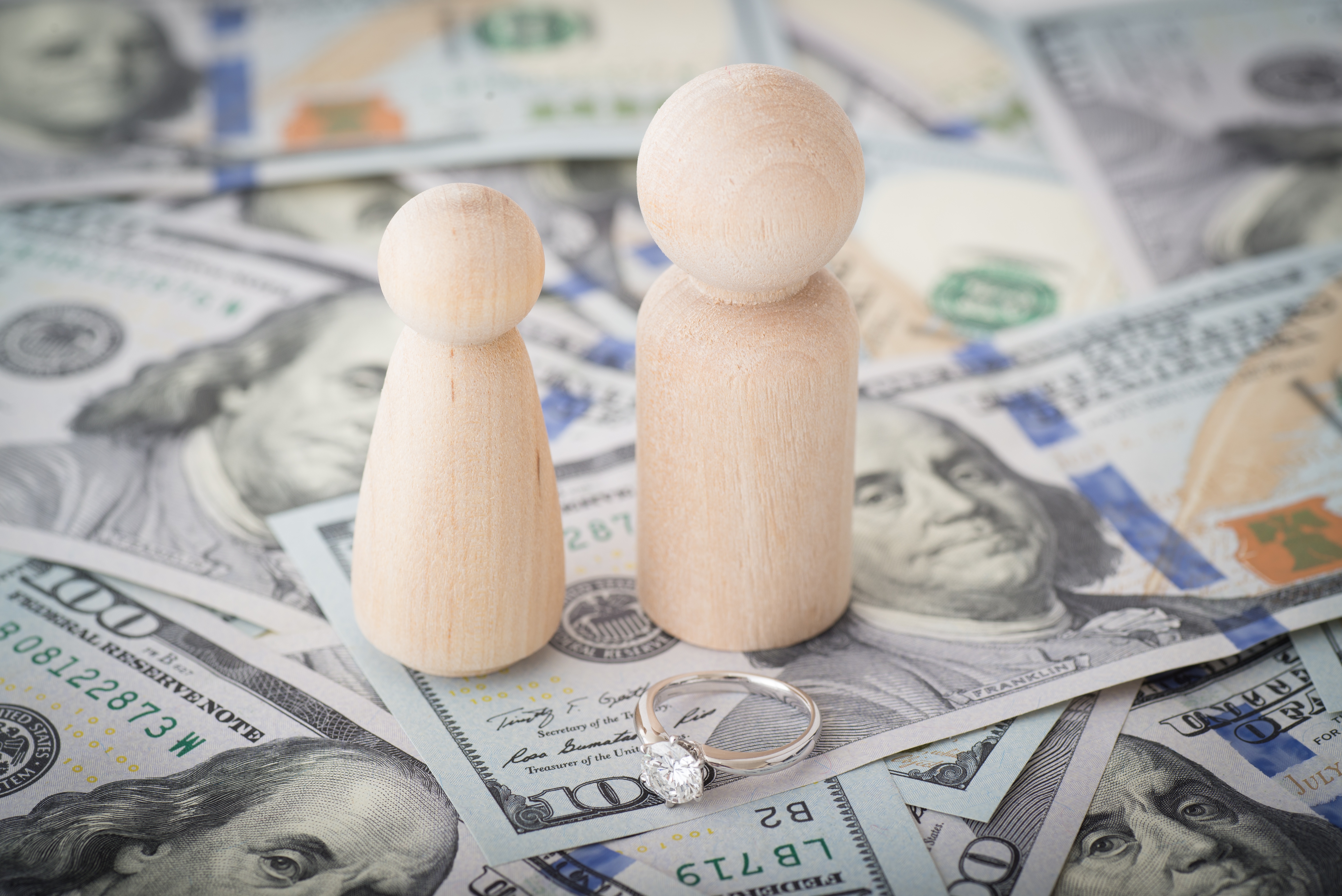 Engagement Ring Buying Trends: What Average Couples Pay
The average American spends $6351 on an engagement ring. By state, Californians pay the most - more than $10,000 - and Utah residents pay the least - $3518. New York finds itself near the top of the pack with a $8092 price tag for an engagement ring.
Today, more couples are opting for non-traditional rings. Whether it's a ruby surrounded by melee diamonds, a contemporary bezel setting or a design completely of their own creating, couples no longer feel constrained by what they are "supposed" to do.
This shift in engagement ring buying trends applies to what people are comfortable paying for an engagement ring. For decades, the conventional "rule" was to spend the equivalent two to three months' salary. De Beers' famous "A Diamond is Forever" campaign conveyed the message that the cost of an engagement ring was a direct reflection of the giver's love for the receiver. You really love them? You've got to spend to show it!
Now you know that average couples spend. But are you an "average" couple? Of course not! You, and your love, are exceptional. So here's the answer you've been looking for: Spend what you want and can comfortably afford - whether you follow today's engagement buying trends or not.
Yes, that's really all there is to it.
Anne Chertoff, wedding trend expert, says, "You can find beautiful rings at every price point. Remember, you can always upgrade to a more elaborate design or expensive engagement ring on a special anniversary."
Many couples have multiple financial obligations: some may be living together and have mortgages. Others have college loans, children to support, or parents to care for. Whatever the monetary situation, you can indeed find the perfect ring.
Chertoff recommends doing your homework first: "Learn the differences in the different cuts (shapes), colors and clarity of a diamond, as well as what the different [c]arat sizes are and how they look depending on the cut."
For example, an exceptionally well-cut diamond will look larger and more dazzling, so you can afford to sacrifice a bit of carat weight and even clarity and color. It will help you contain costs while empowering you to choose the ring of your beloved's dreams.
With this type of approach even https://blog.krosengart.com/buying-the-perfect-custom-engagement-ring, which typically have a higher price point, are accessible.
Instead of asking "How much should I spend," focus on questions like: What does my partner want? What type of diamond will be most effective? What type of settings should I consider? Which jeweler can help me get everything I want and need?"
Need help? Let us know!