Diamonds are a symbol of eternal love. Before the Great Depression, very few people proposed with a diamond engagement ring. The concept of a diamond engagement ring did exist, but it was not thought of the same way as it is today. Before World War II, only 10% of engagement rings contained diamonds. Today, that figure has risen to more than 80%.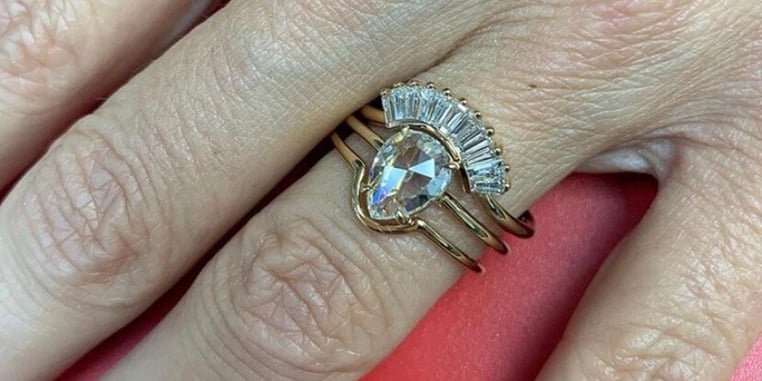 How a Diamond Become Synonymous with Engagement
After the Great Depression, no one had any cash for anything let alone diamond jewelry, so sales slumped.
In 1938, DeBeers, who was then the world's largest diamond supplier, hired the advertising agency N.W Ayer to create a campaign to compel "every person pledging marriage to acquire a diamond engagement ring". The agency conducted market research and found that most Americans considered diamonds a luxury for the very rich. The team at N.W. Ayer created a campaign to forge an emotional link between diamonds and love. "A Diamond Is Forever" persuaded women that the rocks were synonymous with unbreakable love.
This helped diamond sales skyrocket, with U.S. sales alone increasing by over 55%.
In the 1950s, N.W Ayer started lending jewelry to socialites for the Academy Awards and the Kentucky Derby. This thrust diamonds under people's noses in association with high society, reinforcing the link between diamonds and romance with celebrity stories. Again, this effort was a huge success, and the diamond engagement ring trend grew even stronger.
We still cling to this maxim today. It's hard to imagine a time when diamond engagement rings were not the norm. There is no other product that can compete with the emotional connotation of a diamond.
Feeling Sentimental
K. Rosengart is hopeful that, since nearly the entire country has been in a shelter-in-place mode, we will all be ready to continue with that tradition and celebrate love and joy as much as possible. Now more than ever, we believe people will be getting engaged and married. Everyone will want to celebrate milestones that have taken place but have not been able to be properly commemorated because of COVID-19. Whether celebrating a graduation, anniversary, or even just because you want to treat yourself to something sparkly, a diamond is forever.
Sentiment is everything and that is one of the many things I love about the diamond business. I cant wait to celebrate life with all of you.