Looking for diamond buying tips for 2022? Those of us in the industry do not have a crystal ball - but we do have market reports, research, projections, and predictions based on experience and current events. Which, in our opinion, are a bit more reliable! When it comes to purchasing for the coming year, what should jewelry professionals be on the watch for?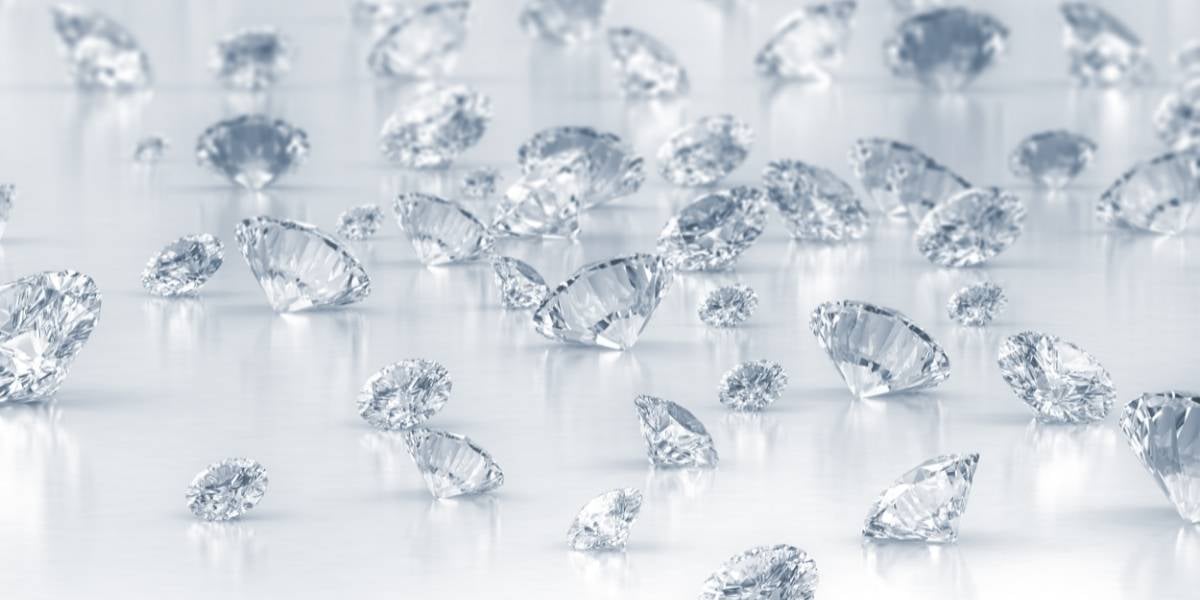 Diamond Buying Guide
As we all know, the prices for rough have increased, and there is aggressive competition for these stones at auction. On the retail side, demand is strong. The pandemic curbed other luxury markets, like travel, but it also spurred spending on jewelry. 2020's holiday season exceeded expectations, and this year is shaping up to be a record-setter. If ever there was a time to celebrate the loved ones in our lives, it's now!
Adding to this, there is also an approaching boom in engagements and weddings. Many couples decided to, or were essentially forced to, delay their plans for the "big day." They are now making up for the lost time. The Wedding Report forecast predicts some 2.5 weddings, the highest in over 40 years.
Marie Driscoll, managing director of luxury and fashion at Coresight Research, explains the twin phenomena: "If people still had a job and were working from home… developing this Zoom lifestyle, luxury became a way of celebrating life. And one of the best feel-good purchases in luxury is jewelry because there are often stories behind [it]."
Memories and sentiment are driving a lot of the demand, but so is the desire for sustainability in the products consumers choose, particularly amongst younger demographics. This is pushing more lab-grown diamonds; even De Beers is getting into that game. The target audience for lab-grown and mined diamonds, though, tend to be different. It is not a case of one versus the other. They are completely different products.
For those who wish to purchase 100% naturally mined diamonds, being informed of the provenance and sourcing of said stones is paramount. But more expect… well, more. They want to support diamond manufacturers that engage in ethical, sustainable business practices.
This is one of the top tips of 2022 - and, really, of all time. Sourcing ethical diamonds is a must. Working with a supplier that implements, and follows, stringent guidelines as to how and where they source their stones helps ensure consumers can feel good about sliding an engagement finger on their beloved's hand or clasping a bracelet around their wrist.
It is also important to be aware of the trends so you can anticipate what customers will want. We are seeing a rise in:
"Alternative" pieces. The classics get a funky revamp with mixed metals, asymmetrical stones, and even rough diamonds.
Custom pieces. More couples are opting to commission pieces that show off their unique personalities. While having inventory on hand is important, also be aware that there is a big opportunity in having the capacity to create custom pieces.
Heirloom updates. Again, many people want to take a slightly different tack and incorporate materials from existing pieces (e.g. metals, stones) into a fresh new look. For example, the stone Grandma's treasured engagement ring can be reset in a more contemporary design or enhanced with melee for a more intricate look.
Vintage. There is a definite taste for "retro''." Keep this in mind when buying diamonds. Acquiring a select few cushion cut or emerald cut stones (or at least knowing where to source them if someone wants a custom piece), for example, may be a smart move if your clientele tends toward this aesthetic.
Sustainable and local. As mentioned, more consumers want to buy pieces that are "clean." And increasingly, they want to buy them from their friendly neighborhood business. If you have a physical storefront, this is an excellent time to leverage location in your marketing. If you are an online business, make sure you address customer concerns regarding ease, convenience, and service.
Perhaps the most useful diamond buying tip for 2022: work with a supplier that is knowledgeable when it comes to trends and demand. They will help ensure you have the materials and the inventory you need to satisfy and delight your customers.

K. Rosengart offers an impressive selection of larger GIA-certified stones, as well as smaller diamond melee that can be used to create stunning pieces. Whether custom or in-stock, you can catch the eye of consumers while maximizing your profit margins.

With additional services, like setting and polishing, CAD design, and more, we can also help you create pieces "from the ground up," so to speak - or facilitate a streamlined process at any stage of creation/production.

2022 is expected to be a banner year for sales. Make the most of the opportunity; contact K. Rosengart today.