A few weeks back, De Beers Senior VP of sight holder sales, Bernard Bradley told the company's clients that they have declined all requests for permission to confirm supply chain partners to trace specific goods back to De Beers. Many of these discussions have been related to GIA's M2M program which seeks to provide an accurate source for their goods.
He concludes the message by assuring clients they understand the increased interest in provenance programs, and states they are reviewing ways to increase consumer confidence. However, with De Beers and GIA typically working together to ensure market confidence, this seems to be a step backwards.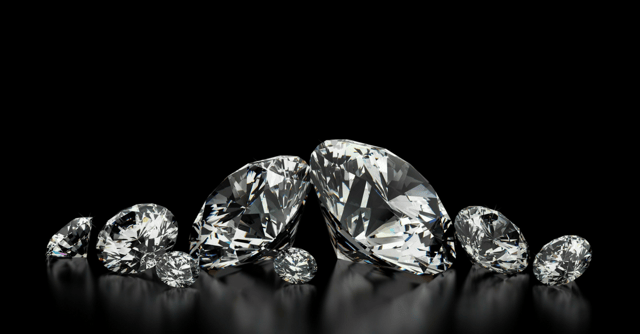 GIA M2M Provenance Service
As with anything in the diamond market, there is always more than meets the eye. The GIA Mine to Market (M2M) program is a service which tracks the origin of selected polished diamonds. The goal of the service is to provide consumers with an accurate history of the stones they purchase and ensure they're ethically sourced.
The process involves examining the structure of the rough and polished stones to ensure that they match. This is then translated into the diamonds "story", allowing buyers to purchase with confidence.
Why De Beers isn't On Board
While the program seems like a step in the right direction, De Beers isn't participating. Bradley notes that representing goods as from De Beers has the potential to create confusion instead of confidence among consumers in relation to De Beers Diamond Jewelers. He concludes by stating that sight holders have tools that inform customers of the provenance of their goods, including their logo.
What does all this mean?
While De Beers and the GIA have typically joined forces to create a stable and confident diamond market, this move puts them at odds. Both parties are in the business of providing diamond consumers with confidence, however with the increased the trend of identifying lab grown diamonds and separating them from naturals these institutions seem to be more like competitors than allies.
Although they're competitors in the lab and device industry, the excitement around the natural diamond industry has increase over the last couple years. De Beers has noted that they won't be a part of GIA's program, however they're reviewing other ways to ensure consumer confidence.
Consumer Confidence at K. Rosengart
We don't believe you should have any doubt about the stones you purchase. In our minds, it's our job to worry about providing you with the best quality and service so you can deliver top quality jewelry to your customers.
As we continually strive to sort out the lab grown diamonds from the mix, we closely monitor the trends in the market that enable us to do our job better. We believe in relationships. We believe in trust. We believe in developing a process to keep the lab grown diamond market separate from the natural diamond market.
As a diamond supplier of melee and GIA certified stones, our experienced diamond sorting team provides you with ethically sourced, natural stones cut to the specifications you need. When you're buying diamonds, you need the confidence to buy the best stone so you can sell the best piece of jewelry.