Thanks to dazzling marketing initiatives by the diamond industry, engagements have traditionally been synonymous with these show-stopping stones. The famous De Beers' "A diamond is forever" campaign almost single-handedly created intense demand, and your love was measured in carats.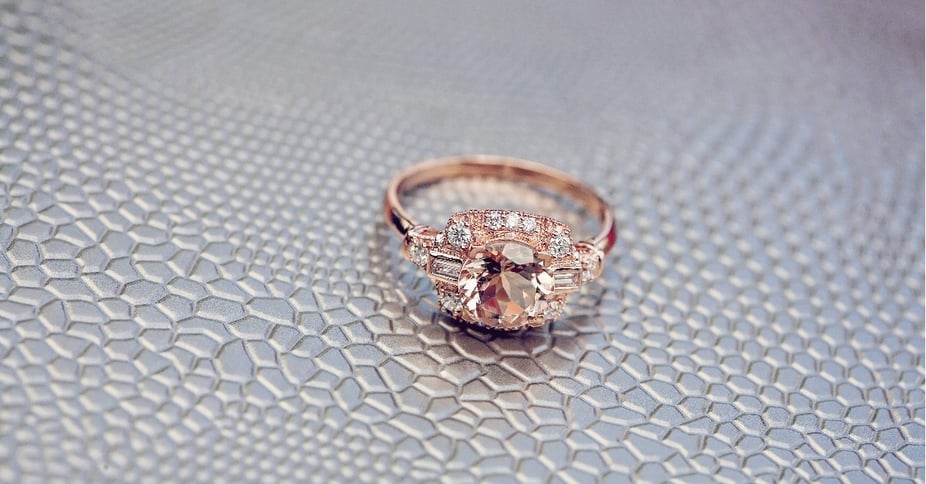 But times, and consumer preferences, are changing. More people, particularly millennials, are seeking out non-diamond engagement rings, as well as custom jewelry design to capture their vision and create pieces that truly speak to their relationships. The topic of millennials and diamonds is a hot one. If you are a millennial or you're simply interested in looking beyond diamonds, here are a few key points to keep in mind.
Watch the Hardness
Be cautious when purchasing non-diamond stones for your engagement ring. Many people wear their engagement rings all day, every day; not every gem will be able to withstand the "abuse." A softer stone, like pearl, opal or emerald, won't be able to hold up to the rigors of everyday life. It will also tend to gather scratches or dings, looking worn before its time. Before you buy, inquire about the hardness of the stone.
Great Non-Diamond Gems
So what type of gems are good substitutes for diamonds? For one, sapphire. Contrary to popular belief, sapphire comes in a variety of colors, although blue is certainly the most recognizable. You have a wide spectrum at your disposal, including pink, purple or even yellow natural sapphires.
More good news about sapphires: they rank a 9 on the gem hardness scale.
Morganite is an extremely popular stone right now. It ranks around an 8 on the hardness scale, so it can be worn on a daily basis. When utilized in conjunction with custom jewelry design, the ring you can realize from mixing and matching this blush-pink gem can be truly striking.
Another classic is ruby. Ruby is just as hard as sapphire and is much loved because of its brilliant color. It makes a statement, beautifully.
Something a bit different is tourmaline. This gem is a bit softer, around a 7 on the hardness scale, so it may be more suitable for those who choose to wear their engagement rings on special occasions or when going out. Green is on trend this year, but the stone is available in other hues as well.
Quartz is also a well-known gem that is ideal for a non-diamond engagement ring. Did you know that there are a wide array of different colors from which to choose? Even though it's a more common gem (which tends to make it more affordable), you can get some amazing effects when you start talking about tourmalinated quartz or smoky quartz - offering a truly unique look for a truly unique partner!
Another option to consider is a non-diamond center stone highlighted by melee diamonds. This can be a more cost-friendly choice, and the colorless diamonds will enhance the dazzling gem to allow its beauty to shine.
With custom jewelry design, all of these options - and many more - are available. Talk to your jeweler and use their expertise to create the perfect custom engagement ring.