Popping the question can be a nerve-wracking, anxiety-producing experience. But the engagement ring buying process doesn't have to be. The first step is to remain calm. We have some tips to help you navigate the unfamiliar terrain and figure out how to buy a diamond ring - maybe even a custom engagement ring - that suits your beloved perfectly.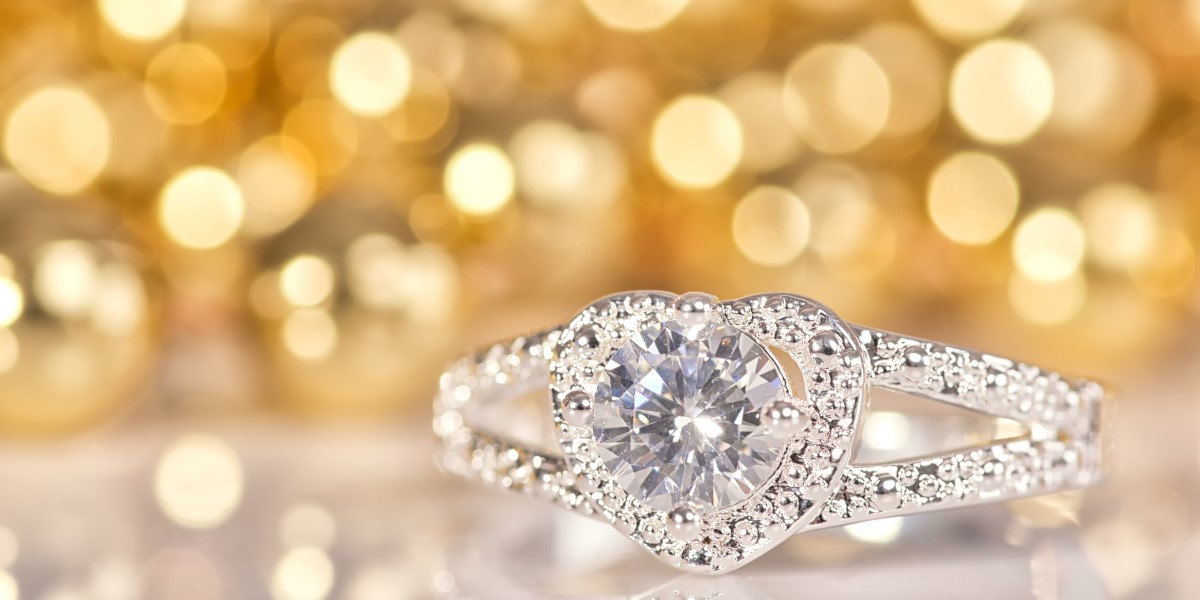 How to Buy a Diamond Ring
After you've mastered the first step of not panicking, move on to education. Take the time to learn a bit about diamonds and engagement rings. The purpose is twofold: You'll have a better understanding of the 4Cs (cut, clarity, color, and carat), as well as the essential "5th" C - cost. And you'll be able to walk into a jewelry store or speak with a custom engagement ring designer with greater confidence.
Please peruse our blog for helpful information and guidance on how to buy a diamond ring. Another terrific resource comes courtesy of the Gemological Institute of America (GIA). If you're feeling a little adrift in the sea of the 4Cs, GIA can give you an easily-digestible crash course. From diamond-buying tips to the lowdown on purchasing engagement rings, you'll be speaking the language of jewelry in no time.
Tempted to rush right out and buy a ring? You want to spend the rest of your life with your beloved; spending a few days or weeks doing your homework on the perfect ring is a small investment in time that will pay off for years to come.
Next Up: Budget
Some of the most critical aspects of the ring buying journey take place before you ever set foot in a jewelry store or speak to a designer. We mentioned education as one of the most important. Establishing a reasonable budget is equally essential.
And we have good news: you can forget the old guidelines. No, you do not have to spend the equivalent of three months' salary on an engagement ring. You certainly can, if you choose. But that "rule" was implemented in very different times - when the size and cost of a ring directly correlated to the sentiment behind it (or so marketing campaigns told us).
Today's couples often have more complex financial situations: they may be paying off a mortgage or college loans. They may want to save for retirement or a dream vacation. They may be putting their children through school or maintaining two households. Whatever the case, an engagement ring needs to fit within the budget - not be the sole star of the show.
Figure out what you can reasonably afford and stick to that price range. There is no reason you should not share your budget with your jeweler or designer. This is especially true when you want to commission a custom engagement ring.
The professional with whom you're working can help you maximize your budget and achieve the results you want with some tricks of the trade. For example, for maximum impact without maximum cost, you can increase clarity and cut carat weight. The difference in size will not be noticeable; the difference in beauty, however, will most certainly be.
Become a Detective
You've learned about cuts and clarity, shapes and sizes. You've set a realistic budget. Now it's time to investigate. What type of ring will your partner love?
Some couples choose to embark on the journey of selecting and purchasing a ring together. Wonderful! This can take out some guess work and ensure that everyone is satisfied. But others choose to surprise a partner with the ring of his/her dreams. The trick is knowing what those dreams are!
This is where your detective skills come into play. Consider the pieces that your partner wears now and his/her preferences:
Is your partner flashy and opulent? Quiet and sedate? Wear warm metals or cool? Does your partner have any skin allergies or sensitivities? Does he/she work with his/her hands (in this case, a bevel setting would be more suitable than a cathedral)? Would your partner wear the ring all the time or only for special occasions (in this case, the cathedral's back in the running)?
Enlist the help of close friends: maybe your partner has divulged some secret wishes when it comes to a stock or custom engagement ring. And don't forget: your partner may have started a Pinterest board with some not-so-subtle clues! Take a peek (if the page happens to be open) and see.
These behind-the-scenes steps will help you proceed with confidence. And if you need more help, don't hesitate to ask the experts at K. Rosengart. Leverage our experience and knowledge for the best results!