With the holidays right around the corner, you're likely thinking about custom designs for rings. December is known as engagement season for a reason. It's the time of year that many see extended family and make big announcements. (However, when you find the right person with whom to share your life, any time of year is the right time of year to pop the question.)
If you're thinking of going custom, regardless of whether or not you're worried about getting your custom ring in time for the December engagement season, you're likely wondering just how long the custom turnaround takes.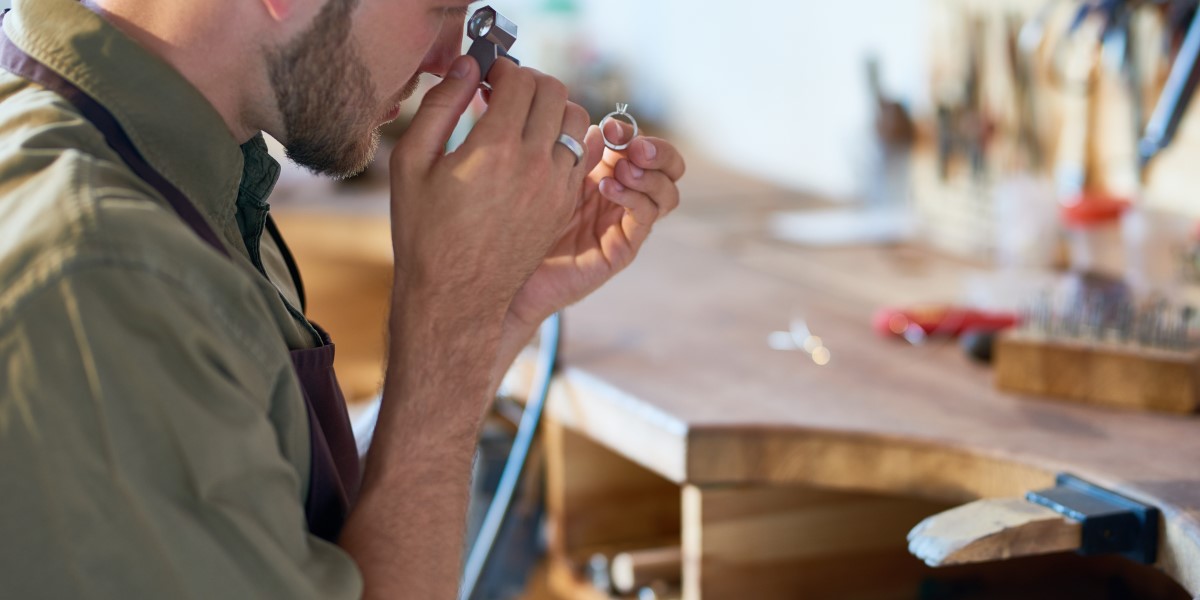 Two Weeks on Average
Technology aids jewelry designers in ensuring that custom rings can be delivered on a much faster timeline. The average estimate of custom designs is two weeks. Now, this doesn't mean you can put it off, order a custom ring with just two weeks left, and expect it to be there in that time frame.
Two weeks is an average. Some are faster, and some take a bit more time. It depends on complexity of the design, access to the gemstones needed, and the schedule of the designer.
Give yourself a little bit of extra leeway and talk to the jeweler about their process.
Requesting Custom Designs
You'll start this process by submitting a design request. Be very specific here. Tell us the specific stones you want, the fit and design, the type of metal. Don't think you're being rude in being too specific. It's far better to be exact than to leave details out.
You'll be contacted to discuss the design in greater detail. At this point, you'll fine tune the design. This gets you and the designer on the same page, and it's a good time to flip through concepts that can help you make a precise choice in design. Remember that designers will not copy the work of other designers. Their work is there to help make your own custom ring design. Here's where time and cost will be estimated.
The Approval Process
A three-dimensional CAD (computer aided design) model will be sent to you for approval. Here, you can make additional modifications to the design. Understand that modifications may adjust the cost and time of delivery.
Also understand that the designer can't start their work until you approve it. If you're given a two-week estimate but don't approve the CAD Jewelry design for two weeks, your ring is still going to be two weeks away from being delivered.
Cutting the wax to create a specific custom ring design requires both state of the art equipment and handcrafted detail. Miscommunications can be expensive, so your approval is an absolute must before work is started.
Upon completion, you'll be sent images of the ring and it will be on its way to you, ready for engagement season or to fulfill any other desires for custom designs.