In 2020, we saw our world tip on its axis. Virtually every facet of our lives changed, seemingly overnight. From stay-at-home orders to remote working, we have had to adjust to a new normal - and "normal" is certainly a moving target these days. Arguably, few have felt the seismic economic shifts more acutely than small and independent business owners. As a jeweler, serving consumers during the COVID-19 pandemic has been a challenge. It has required agile flexibility as jewelers are forced to adapt to changes in "the new normal" on a near-daily basis. It also has required jewelers to keep a finger on the pulse of consumer diamond demand.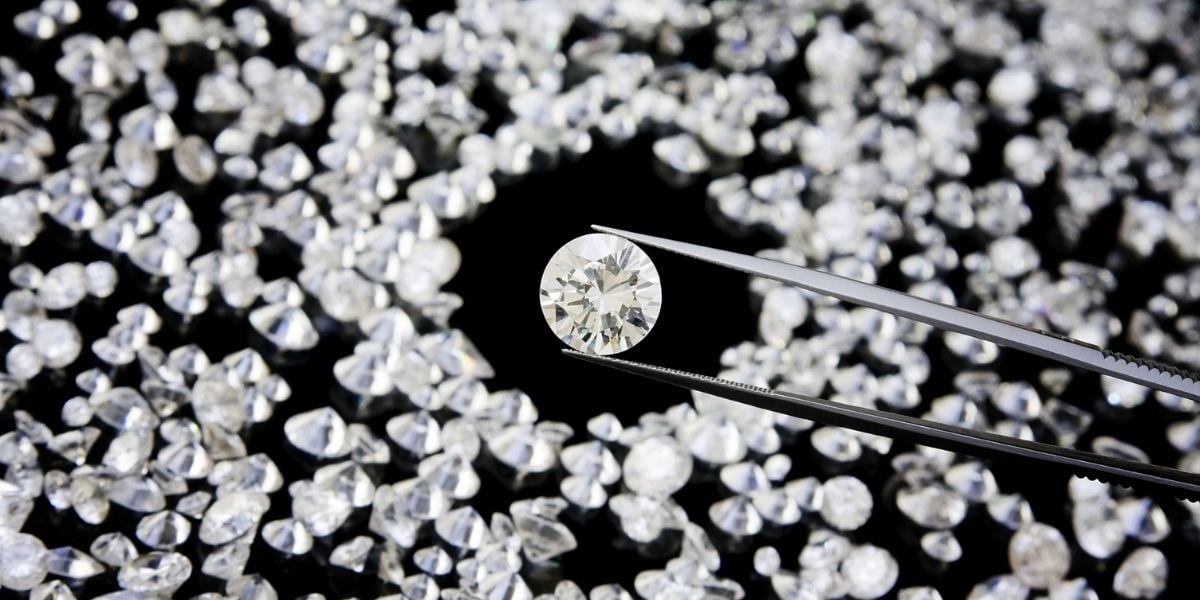 Here at K. Rosengart, we constantly monitor how independent jewelry retailers are doing so we can forecast what the demand for diamonds will be for the balance of 2020 on into 2021. As these independent jewelry retailers shift to meet the changing needs of jewelry consumers, K. Rosengart's diamond melee inventory follows suit to ensure we provide our independent retail clients with consistent quality and pricing.
Fall is such a big time of planning for the holiday season, and it's always helpful to have some insight into what's happening on the wholesale diamond side. There are many signs that things seem to be picking up and, along with that, we may see some price increases. In Antwerp, there was a rough diamond auction and not only were there many more buyers registered, the prices were 5 % above pre-COVID levels. We think this is positive! There is definitely demand for goods and inventory levels are low with little production reaching the market. Israel is on another 3-week lockdown, Diwali closure will be upon us in 1 ½ months, so here we are... not hard to figure out that this will definitely spark prices to rise.
We are here to assist you with any diamond needs you may have. Please don't hesitate to reach out to us for prices. We will continue to keep you informed about the diamond market and hope you are all staying safe, healthy, and happy.
So... as a jeweler, what can you expect in 2021? Will the demand for diamonds be there, and how can you seize the opportunity to grow your businesses?
Another positive thing we have seen is that the diamond business seems to be providing a lot of sales opportunities for independent jewelry retailers across the U.S. We are extremely optimistic about what is happening at present and about what lies ahead for independent jewelry retailers. It seems like a great time to reactivate clients you have not seen in a long time as well as to cultivate new clientele.
Consumer Demand for Diamonds: Now and in 2021
The single biggest competitor to the luxury jewelry market is travel. Obviously, with COVID-related restrictions, vacations, weddings, reunions, and other travel events have been severely curtailed. This presents a significant opportunity for jewelers.
According to a recent instalment of De Beers' Diamond Insight Flash Report, 44% of consumers report having more disposable cash as a result of travel cancelations, as well as restricted dining and other social outings. This ties directly to consumer diamond demand: De Beers' research found that one in eight consumers said they would purchase diamonds to mark special occasions since they cannot travel as freely as they wish.
De Beers Group CEO Bruce Cleaver says, "As a product that can be both experiential and meaningful, diamonds fill the temporary void left by travel in the way few other luxury products can. Diamond marketing themes that highlight these attributes are likely to be particularly well received by consumers who have additional money to spend due to their lack of spend on travel, and are looking to create a special gifting experience this holiday."
Highlighting Experiences
Far fewer of us are planning trips: only 15% of those surveyed by De Beers say they may spend on travel in the next six months. At the same time, however, there has been a major shift in consumer behaviors. People increasingly prioritize experiences over "stuff." This is particularly true among millennials, but it does cross generational lines.
Dovetailing with this shift is the desire to invest in "timeless classics" rather than the newest trends. "Meaningful" is a major keyword for this upcoming holiday season, and consumers indicate they are more likely to spend on diamond jewelry than on other fine jewelry, as well as designer accessories and clothing. They want to give more than a material possession; they want to give a classic piece - and one that delivers comfort and connection.
When surveyed, consumers consistently mentioned "connection" and "meaning," and this drives diamond demand. In these uncertain, and unprecedented times, people are seeking comfort and a way to connect with their loved ones, especially if they cannot do so physically. The majority of respondents who own diamond jewelry indicated that they wear it while sheltering in place because of that sense of "togetherness" - even when distanced.
Over half (56%) of consumers also believe that gifts should be meaningful. If there is one thing that demonstrates love, intimacy, and connection, it is a diamond. Further, the majority of US women (78%) agree that diamonds will always retain their value.
Highlighting Connections
The overall feeling consumers continue to have about diamond jewelry is that it keeps them feeling connected to their loved ones. Even while sheltering in place, people are wearing jewelry. Based on our own personal experiences, the team at K. Rosengart has worn different pieces of jewelry during the pandemic to feel close to the people who gave them to us. Doing so has definitely lifted our spirits, given us hope, and brought back fond memories reminding us of why we received the items in the first place.
As we move into the fourth quarter of business, we need to remind ourselves of what we sell and how meaningful it is. A huge percentage of people have canceled travel plans, leaving them with money to spend. In the absence of travel, they will be using that money to buy diamond jewelry to celebrate special occasions. Why? Because diamonds symbolize love, promise, and hope. In addition, they hold value.
5 Ways to Reassure Consumers About Coming Into Your Business
As part of the new normal, and a desire to minimize exposure, many of us are ordering products online instead of going to physical shops. We all know how important online sales have become, but this is far from the preference of those buying diamond jewelry. Sixty-two percent of consumers still prefer visiting and buying diamond jewelry from a local independent jeweler in person. However, it is essential to those consumers that the store is safe. This means taking basic COVID precautions.
We are all trying to figure out different ways to support the needs of our clientele, but the five most important things you can do to reassure consumers about coming into your retail jewelry business are to:
Limit the amount of people you have in the store at any one one time (depending on your clientele, you may opt for appointment-only experiences)
Provide complimentary hand sanitizer
Ensure all staff members wear face masks and gloves
Require clients to wear masks and remain socially distant as appropriate
Clearly communicate all safety protocols, including your efforts to clean/sanitize your space and your pieces
Yes, there are a few extra hoops through which we have to jump these days, but giving customers a positive, safe, and satisfying in-person experience remains paramount for independent jewelers.
The Bottom Line on Consumer Diamond Demand
2020 brought us face to face with major changes, with COVID leading the way. It has disrupted spending patterns - and virtually everything else! - but this is not a negative for independent jewelers. Rather, it is an opportunity to position your pieces as timeless classics that have, and retain, meaning and enable a sense of connection. This, above all, is what people are seeking right now.
Gratitude for relationships is top of mind and should continue to drive consumer diamond demand going forward. Showing appreciation for those special people by gifting them diamond jewelry will be one of the top trends this especially critical holiday season. As people eschew travel and prioritize meaning over material goods, demand for diamonds looks strong. And it may just be the perfect way for your customers to ring in a new, and hopefully more stable, year in 2021.