Cluster rings have been worn since the Georgian Era (1750's) and have gained popularity once again. Every era from Georgian, Victorian, Edwardian, Art Deco and more brought its own sense of design based on the jewelry techniques that were available at the time.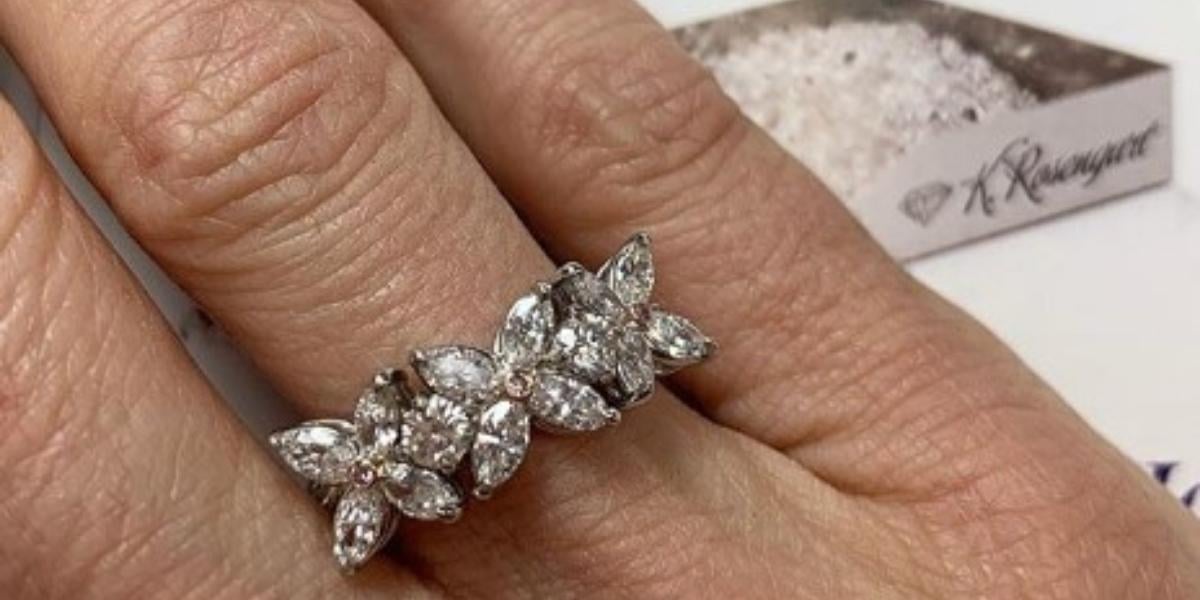 If you are looking for something different from the traditional diamond solitaire, the cluster ring may be the perfect option for you.
A cluster diamond engagement ring features smaller diamonds placed next to each other where a solitaire features a larger single stone. The designs range from vintage styles to halos and 3 stone cluster rings mixing all metal types together. Platinum, gold and sterling silver.
Cluster diamond engagement rings can be one of a kind. By selecting special shapes and colors and forming them into floral shapes or geometric designs ensures your ring to have a unique design and your own personal style.
In most cases, diamond cluster rings are less expensive than solitaire rings because of the size of the center stone. They can also offer more character and appear to look larger which attracts a lot of attention. As with any diamond engagement ring the price depends on the color, clarity and carat weight. Its so much fun creating these clusters and meshing the old style with the new. Speaking of old and new, another reason this has gained such popularity is you can take your family heirloom that has been in your family for generations and create something fresh while keeping the family jewels intact. No rules apply when mixing techniques, stones, colors, and creativity to create the perfect cluster.
That old saying that bigger is always better does not hold up when designing the perfect cluster. This offers you something a little different when it comes to choosing your engagement ring. This can really help you get your bang for your buck; more diamond for your money. With the right cluster your sure to make a huge impact.