Intimidated by the prospect of finding the perfect custom engagement ring? It can be a bit nerve-wracking! But we're here to arm you with the information you need to make the best choice - and give your significant other a ring they'll fall in love with.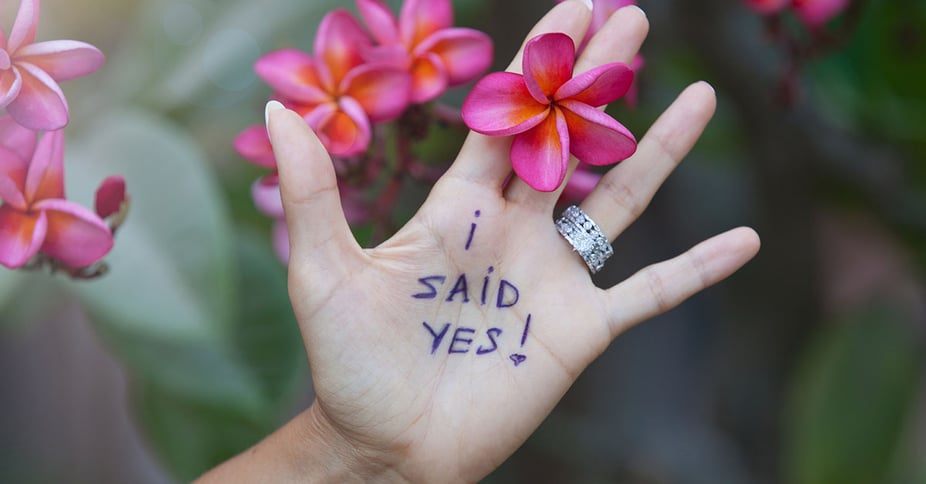 A few tips to help you through the custom jewelry & engagement ring design process:
Get a sense of their style. Before you start, do a bit of well-intentioned spying. Do they wear ornate, detailed pieces or simple designs? Do they prefer warm gold tones or cool silver tones? Do they love big and bold? Or understated and sophisticated? Do they work with their hands or have hobbies that make certain designs less feasible? Would they want to wear the engagement ring every day or for special occasions?
Do a little digging to find your answers; it'll help guide you during your search for the perfect custom engagement ring.
Start with the right jeweler. This is critical in terms of the quality of the custom engagement ring itself, as well as the ease and convenience of the process. Ask for recommendations, read ratings and reviews, look at galleries, and inquire about certifications and guarantees. Finally, go with your gut. Does the jeweler listen to your wants and needs?
Think about shape. Using your insights on what your significant other would like (or, if they are involved in choosing the ring), start with the shape. This will guide other decisions. The shape is not the same as the cut; instead it refers to the geometry of the stone (e.g. round vs marquise vs pear). Take some time to learn your shapes and which would best suit your recipient.
Move on to setting. The shape influences the best setting; for example, if your loved one prefers a princess shape, you cannot go wrong with a solitaire. If they'd rather an asscher (more square in shape), you could opt to include smaller asschers or baguettes to flank it. Your jeweler should have ideas as well; make sure you share your vision, and work out a design that helps realize it.
Choose your metal. Platinum is a great choice here; it's durable and suitable for people with skin allergies or sensitivities. Gold is another perennial favorite: if your significant other prefers warm tones, opt for a yellow gold. If they love cooler tones, white gold is a terrific choice. Rose gold and green gold are also becoming more trendy. Use your "research" from the first step to help you decide.
Find your diamond. Buying loose diamonds can seem overwhelming. What are you looking for? What's "good"? What's "better"? How do you know you're getting the quality for which you are paying? Your jeweler will help - which is why putting time into finding the best is so important. Make sure you are comfortable with the 4Cs and know where to focus. GIA (Gemological Institute of America) is a terrific resource. It's worth doing a bit of homework.
Maximize your budget. This is another area in which knowing about the 4Cs is critical. For example, many experts consider cut to be the single most important factor. An excellent cut ensures a diamond performs optimally; since most people cannot tell the difference between 1 carat and 1.25 carat, you can cut some costs by opting for a smaller diamond with a great cut. You can also "sacrifice" a bit of clarity and color for a better cut - your results will be exceptional.
Opting for buying a custom engagement ring does take more time, and a bit more knowledge. But the end results are more than worth it! Check out some engagement ring trends before getting started.