It is unfortunate that brooches have had the stigma of something that you would find in your grandmother's jewelry box and want to get rid of. Most jewelry is worn only in the way it was intended, while a diamond brooch - or any brooch, for that matter - has tons of other stylish possibilities. Adding your own personal style will make you want to wear your brooch daily, and you will feel like you've got a whole new wardrobe. It's always nice to have something new and wearing your brooch in many different ways may just give you that feeling.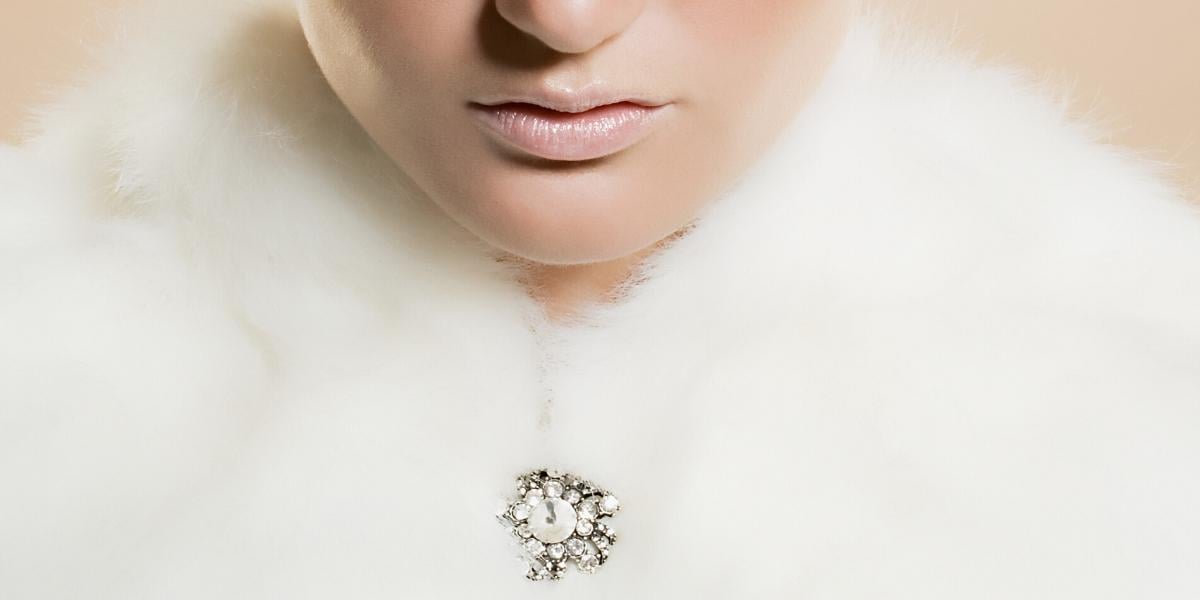 Brooches Are Back in Fashion
In fact, according to Vogue, brooches are getting a rethink for Fall 2020, with heirloom-style brooches being attached to barely-there bra tops and other pins being used on clothing in the place of embroidered accents.
How to Wear a Brooch Pin for Modern Style
Here are some ways to wear your brooch outside of the traditional way (which would be on the lapel of a jacket):
Denim button-down - Pin your brooch through the top button hole of your denim shirt for a chic touch. You can also use the brooch to hold your shirt closed in the style of a tie-front top. Simply crisscross each end of your shirt and pin securely through the middle to hold the "tie" in place. The brooch will serve visually as the "knot."
Hat - Add a brooch or two to the brim or crown of your hat to create unexpected sparkle.
Shoes - If you have a satin shoe, you can certainly dress it up by adding a brooch. You can also pin a brooch on a high-top sneaker to add an edge to your outfit. It can even look like a charm!
Scarves - Not only is a brooch stylish when used in tandem with a scarf, but it's also practical. Pin your brooch in a way that helps keep your scarf in place.
Turtleneck - Adding a brooch to your turtleneck can give you a splash of color. This will bring artful sophistication to a monochrome outfit,
The best thing about brooches is that they are extremely versatile and can be worn in many different ways. Give them a try! You may be surprised at how modern you look, and you might just realize that your brooches are the most underutilized accessories you have.
However, if the above ideas for how to wear a brooch pin don't interest you, you can always make your diamond brooch into a pendant or a ring with help from K. Rosengart. Contact us today to request a custom jewelry design consultation.