The best place to buy loose diamonds is from a source that has a reputation for excellence and integrity - and that provides you with the most information. You need to feel confident that diamond melee parcels are meticulously examined and certified. Narrow by these factors before you begin to narrow by price.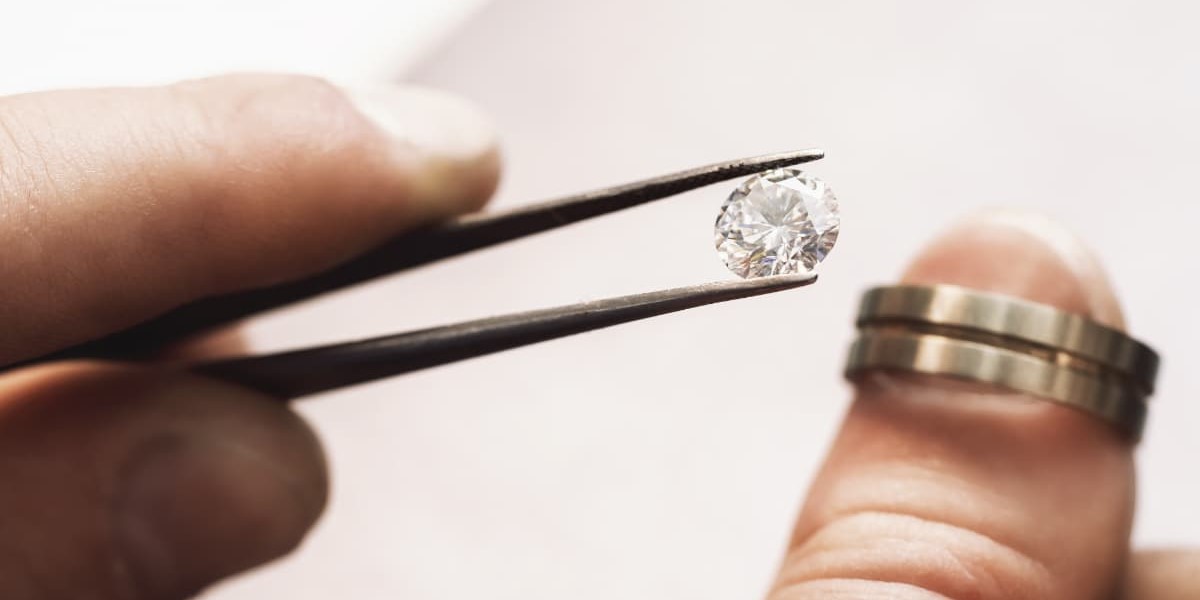 Certification & Grading
You need to be able to convey to your clients that a diamond is certified. Diamond melee parcels are at some risk of having synthetic diamonds or even fake stones mixed in with natural ones. These need to be fully examined by GIA-certified specialists for you to feel safe and confident in your purchase.
Access to a range of inventory may also be important. This allows you to buy loose diamonds that fit your designs and needs exactly. You don't want to make concessions on certain stones simply because a supplier doesn't have enough range.
Many suppliers won't bother with grading. This is dangerous, since you won't have a good way to assess the quality of the stones you're buying. In most industries, buying a resource without knowing its quality would be a major red flag. You shouldn't have to treat diamond melee parcels any other way.
Loose stones should be certified and graded for you so that you know exactly what you're getting. This helps with your supply line so that you can plan out how you'll use the stones. This way, you aren't wasting time or money.
Reputation
Always examine the reputation of a diamond supplier as well. If you're considering a company, you should ask others who have used their services what they think. Consider online reviews as well. This can give you a good idea of how the company treats clients both large and small.
Reliability, transparency, and experience are all requirements. Reliability means that you're less likely to encounter a problem. Transparency means that you'll always be able to communicate if you have a question or your needs change. Experience means that a company has come through for others and has systems and redundancies in place at every step.
When you assess a diamond supplier's reputation, ask about these three factors specifically. The supplier itself should also be able to give you information about how it ensures these elements are consistent.
Cost
Beyond this, consider price. Price should be similar for most suppliers. Only consider price at this stage because if a supplier can't certify and grade loose diamonds for you, and they can't prove their reputation, you're likely to get a great deal on a bad value.
Information is what your clients look for to help them feel confident when making a purchase. It's what you need to feel confident in when you make a purchase. If a deal seems too good to be true, it likely is. If a deal is reasonable because you have the information to assess it, then you know it's appropriate.
Having loose stones graded also allows you to pass more information on to customers. This increases the knowledge your customers have access to, which helps them feel safer in purchasing.
Services
Price may also roll in extra services. The best place to buy loose diamonds is likely to surpass a basic range of services. Beyond certifying and grading, they should be able to sort, bag, set, polish, and finish pieces based on CAD designs or castings. This can help you accelerate product timelines and provide you extra resources and services on the supplier's end that would otherwise be more difficult or expensive for you to access.
When you combine additional services like this with a range of inventory, it lends your business a greater flexibility. It becomes easier to tackle wedding and holiday seasons more assertively and with wide-ranging creativity.
An Empowering Supplier
This may still leave you with a few good options. How do you decide between them? Sometimes it's easy to get stuck parsing spreadsheets for any advantage one supplier gives you over another. This misses the bigger picture. A good supplier of diamond melee parcels should take much of that work off your shoulders altogether.
The best place to buy loose diamonds should serve as more than a supplier. It should be an ideal partner that can help you grow. They should provide you with the inventory and services that help your business run more efficiently, while communicating and planning with you in a way that helps you to focus on the customer-facing front end of your business.
A business can't grow while you're away from customers because you're having headaches about the supplier-facing back end. That's the part that needs to be easier and more reliable. When it is, it frees you up to run your business.
The ideal partner enables you to take the next step on the products and services you're able to provide to your customers. Such a supplier should empower your business and make the issue of supply feel easier, more accountable, and more streamlined. Only then can you turn around and convey the same feeling to your own clients and customers.