In the jewelry business, it is essential that you optimize the use of diamonds. These stones are among the most sought-after in the industry, and buyers want pieces that they will treasure for decades to come. To do this, make sure to select the best pieces of jewelry for each diamond shape. This will enable you to utilize it to its best advantage and fully display the stone's beauty and quality.
Let's take a look at each diamond shape and the types of pieces in which they work best:
Round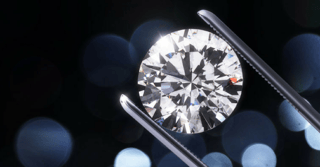 This is, far and away, the most popular and in-demand diamond shape. A round diamond has 58 facets to ensure maximum sparkle. This shape manages to be both contemporary and classic, and it is remarkably flexible in terms of the styles in which it can be used. It looks as elegant in a simple solitaire piece as it does in a halo setting with ideal cut melee diamonds for accent. Pendants are another great option. The bottom line: the round is a "go-to" for designers and jewelers because of its versatility and beauty.
Princess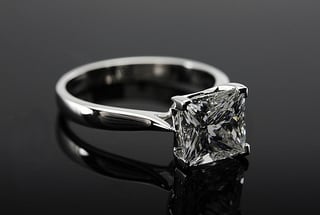 Another beloved choice, the princess shape is also a versatile all-star. The square brilliant cut contains anywhere from 49 to 144 facets -- the more facets, the more sparkle. The princess is a firm favorite for those who love glittery stones that make them feel like… well, princesses. Customers love them because they tend to be less expensive, and additional facets can help disguise flaws. Princess shapes shine in solitaire ring settings, pendants, and stud earrings, but as with round shapes, they can adapt to virtually any design.
Emerald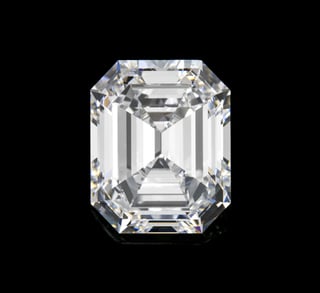 The emerald's large table maximizes size more than any other shape -- but be cautious. The step cut stone's long facets extend down the sides, and the lines can make the diamond appear rather dull. Inclusions are often easier to see as well. Rectangular emerald shapes do exude a glamorous confidence that many find apealing, and they look bigger than brilliant cuts. When marketing these pieces, think less sparkle, more mystique.
Emerald shapes work well in simple four-pronged solitaires, which allow maximum light play; they also serve beautifully in halo settings with smaller ideal cut melee diamonds to boost the sparkle factor, as well as vintage-inspired pieces.
Asscher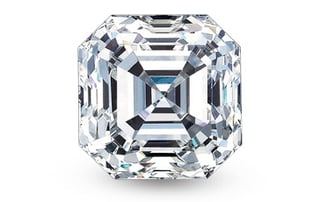 Think of this shape as a square emerald. It's thick and substantial with large stepped sides, clipped corners, and a distinctive "X" shape -- qualities which make the asscher a bit more "brilliant" than the emerald. Consider uncluttered designs, such as a simple three-stone setup, with either smaller asschers or baguettes flanking the center stone. This cut is gorgeous in vintage settings and in stud earrings.
Cushion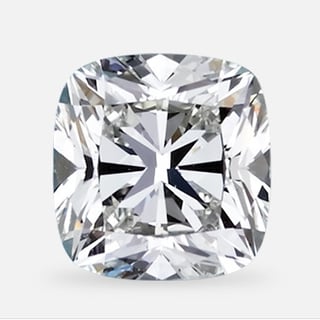 Also called a pillow cut, this shape features square lines with rounded corners. Larger facets ensure optimal brilliance and clarity, but it is not easy to cut small stones this way. This means that you go big or go home. Pieces featuring large cushion diamonds evoke Gatsby-era glamor and opulence. A simple four-pronged setting allows you to show off the diamond's sparkle and beauty. Pavé bands also highlight the luxurious nature of the stone.
Oval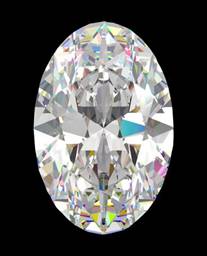 Like rounds, symmetrical ovals have wonderful brilliance because they can be cut with the same number of facets. The elongated shape not only looks larger, it flatters shorter fingers. To use the stone to best advantage, think solitaire settings, as well as those in which the oval is accompanied by smaller diamonds, sapphires, or other gems. Earrings are another great use for these stones.
Marquise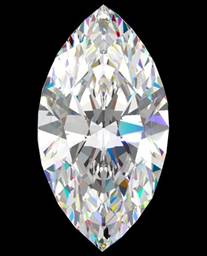 A shape with a sexy history. According to legend, Louis XIV wanted a diamond cut for his mistress, Marquise de Pompadour -- supposedly inspired by her smile. She must have had quite the beguiling face! The shape is similar to an oval with rounded sides and points at each pole. It packs the most size per carat weight than most cuts, so it can make smaller stones appear larger. Showcase its opulence with a six-pronged setting (two at each side, one at each end) to optimize shine and keep the ends from chipping.
Pear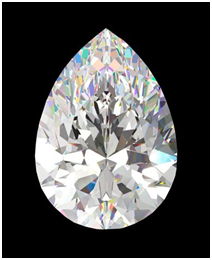 This shape is a "hybrid" of the oval and marquise with a tapered point -- much like a teardrop. Best are pears that are as symmetrical as possible, and the point should align with the highest point of the rounded end. They are wonderful in pendants and earrings, as well as rings. Because it has a distinctive shape, pears are not usually accompanied by intricate accent stones.
Heart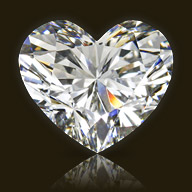 What could be more symbolic than a heart shaped diamond ring? While not commonly used in engagement rings, heart shapes do have a romantic flair. And they're typically large. It's difficult to cut the shape from smaller stones, so from a size standpoint, heart s make a statement. Bezel and three-pronged settings are ideal. A pavé band can add even more opulence but the heart is more than capable of stealing the show with an unadorned band. If the heart is a bit much, ask your hearts & arrows melee supplier for advice. These smaller stones can be just as impactful.
Radiant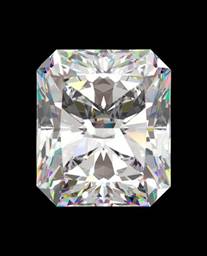 You may not come across these beauties often. They are rare, and their use in rings is not common. However, given that they combine the elegance of an emerald shape with the brilliance of a round, they are highly sought after. The square sides are modern, while the sparkle is pure classic. As with emerald shapes, radiants are wonderful for those who want to create the illusion of more length in their fingers. Four-pronged settings keep the stone secure and maximize the play of light.

The key to meeting customer demand is to use the best stones and put them in the right settings. Diamond shape is critical, and you can create and sell pieces that capture each one's unique beauty.