It has been many years since I last made the journey to Tucson, Arizona for the American Gem Trade Association (AGTA) GemFair™. This year, I was excited to see what was in the mix - and I was not disappointed! Tuscon is a beautiful part of the country, but more than that, the show was the perfect kickoff to the beginning of a new year.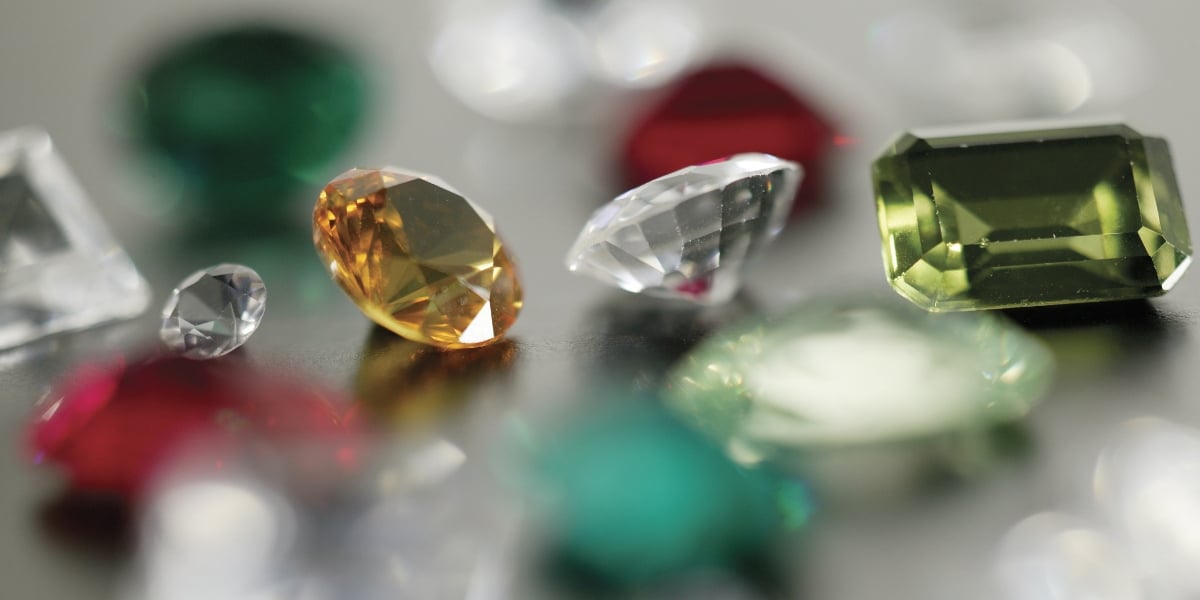 Trending Colors
At the 2019 AGTA GemFair, gemstone dealers and rock hounds gathered from around the world to showcase everything from the finest gemstones to crystals and fossils. You could catch a glimpse of what the trending colors will be this year, plus there was just a whole vibe about being there. The show has always been a great place to run into retailers, wholesalers, miners, cutters, and gemstone collectors. Reconnecting with old and new colleagues is so much fun!
Cutting-Edge Technology
The AGTA GemFair in Tuscon focused on gem-quality stones and diamonds. You could buy loose stones as well as finished jewelry. You could also find cutting-edge technology, from the newest synthetic diamond testers, scales, and steamers to 3D printers and more. In addition, you could buy a gemstone there and literally have it graded on the spot to tell you the origin and whether or not the stone had been treated in any way.
Unusual Finds
One of my favorite things to do at this show is to try and find something unusual that catches my eye to keep as a personal keepsake. In past years, I have purchased golden yellow south sea pearls, a pear-shaped moonstone, and a bubble gum pink sapphire, to name a few. I have turned each of these gemstones into pieces of jewelry that I treasure.
Tents Galore
Outside the AGTA GemFair were tents. When I say tents, I literally mean tents. Motels and hotels all along the highways had pitched tents in their parking lots and turned guest rooms into showrooms. You got to see people from around the world who take rocks and gemstones and turn them into the most unusual things, like fountains, coffee tables, bowls, perfume bottles, and small carved animals. It is simply amazing to think about all the different things that are made from gemstones.
I think the best thing about this show was that it reminded me of just how much I love what I do and the people with whom I do it. If you haven't been to the AGTA GemFair in Tucson, get there! It's an amazing show that opens your eyes to every facet of the business.