Exceptional jewelry is timeless - but that does not mean that the market for it is always steady. Fluctuations in pricing, supply, demands, as well as changes in technology and culture play important, and intertwined, roles.
The keys to success is to adapt your marketing and retail strategies to the conditions, to anticipate what customers want and deliver with exceptional service. As McKinsey's comprehensive report, "A multifaceted future: The jewelry industry in 2020," states:
"Jewelry players can't simply do business as usual and expect to thrive; they

must be alert and responsive to important trends and developments or else

risk being left behind by more agile competitors."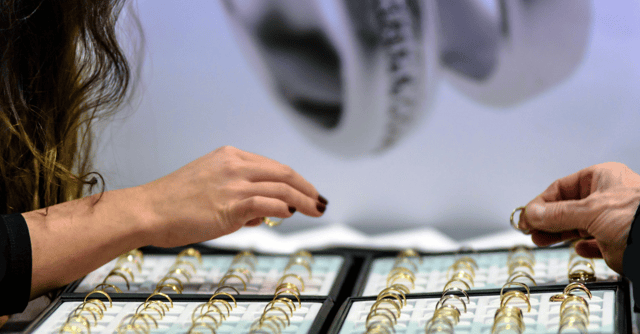 Here are 9 steps you can take to help you move beyond "business as usual" and thrive this year.
Keep your eye on quality. Good news: as the global recession's effects fade, consumers have renewed confidence - and a healthier appetite for jewelry. McKinsey analysts expect the market to grow by 5-6% a year through 2020. Quality counts: when you buy GIA certified diamonds, you give consumers the assurance that they are purchasing an independently-graded stone.

Quality plays into the trend towards "hybrid consumption." The middle market is struggling while both low-end and high-end jewelry stores are experiencing growth. If your target is luxury buyers, sourcing best loose diamonds are integral to your success.

Focus on omnichannel. Today's consumers no longer separate "online" and "offline" worlds. They expect them to flow seamlessly together. Thus, they are using an "omnichannel" approach: that is, they may buy a piece online and pick it up in a store. They may do price comparison with a smartphone app or look at pieces in person and then order online. Whatever their process, maintaining a strong presence across various touch points is critical.
Build a robust website. On a related note, make sure you have a clean, easily navigable website. Since you sell beauty, make sure you optimize your site with professional-quality images. Make the experience of browsing online as welcoming and special as shopping in a retail space.
Socialize. Social media platforms like image-dominant Instagram are tailor-made for jewelry brands. Several high-end designers and brands have strong presences with engaged followers - again, it's another piece of the omnichannel puzzle.
Pay attention to the rise of branded jewelry. While older customers tend to prefer heirloom pieces, younger buyers want branded jewelry. Millennials, particularly, feel more affinity towards their favorite brands: they trust them, identify with them, and express themselves through them.
Forge strategic partnerships. If you are a small store/seller, you may partner with larger, established names (e.g. Cadenzza, a curated, multi-brand chain of stores owned by Swarovski), looking for digital marketplaces for designers (e.g. Stylecable) or work to establish yourself as "indie" brand. Again, social media can help with this and enable you to take advantage of the trend towards branded jewelry.
Consider custom and design-online options. Many customers want a bit more ownership of and involvement in the creation of their pieces. With CAD design jewelry can be custom-made quite conveniently and cost-effectively. You can also integrate a "design your own" feature on your website. For example, the customer selects a stone, shape, setting, etc. and "create" their own piece. While this does not work for every jewelry store, it is a step to consider.
"View on Demand." The upscale jewelry market is going digital. Go with it. This is one area where up-and-coming designers and brands often find an edge: they don't have to revamp years of "business as usual." They can simply leap right into the online world. One way to do this is with "View on Demand." This allows customers to see, feel, and explore pieces before they purchase, and it integrates physical and online spaces. Omnichannel!

Jewelry brand Plukka does it like this: customers can browse online. When they see something they like, they put it in their "View on Demand" bag. A scheduling assistant helps them book a viewing session, and a rep comes to a specified location at the appointed time with the pieces. If they like them, they complete the purchase online. This accomplishes a few key goals: it cuts down on overhead: Plukka doesn't have to lease space (in the high end jewelry world, foot traffic rarely converts into purchases), and they reduce returns.

Offer convenient payment options. Go beyond the credit card. Offer options to pay via Apple Pay, Samsung Pay, Google Wallet, etc.
Your success ultimately begins and ends with quality. Use these other techniques to entice customers with your designs and value.