Jewelry inventory management is a major factor in the profitability of your independent retail business. It's key to have the right inventory in stock so that when clients walk through your doors there is a great selection of jewelry pieces from which they can choose. In addition to having that great customer-facing selection of items, jewelry inventory management is a critical component of your cash flow. It can make or break the survival of your independent jewelry business during difficult times.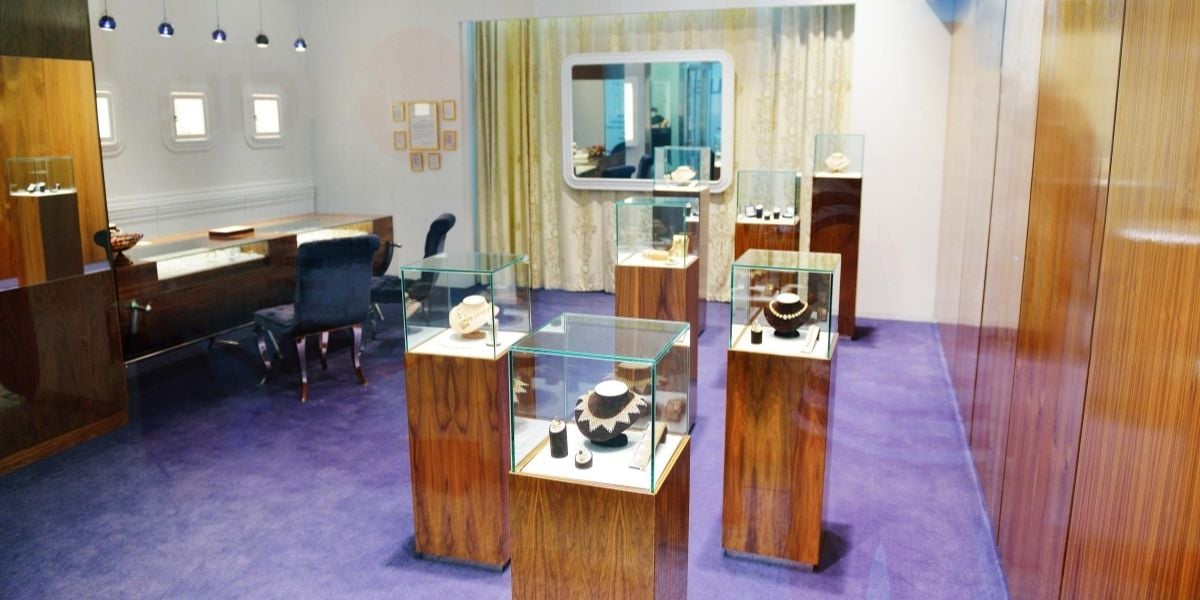 Today's pandemic conditions are driving clients to visit independent jewelers and retailers with the intentions to buy and not browse. Because of this, your jewelry inventory management tactics are now more important than ever before.
Here are five tips or ways to manage your jewelry inventory to ensure you capitalize on customers' current motivations to purchase.
5 Ways to Manage Your Jewelry Inventory Right Now
Make sure you replace your best sellers, as failure to replenish will lead to lost revenue. This is the first step to smart jewelry inventory management during the pandemic or otherwise.
Get rid of dead stock to free up cash. In the jewelry business, especially fashion jewelry, trends change. If a style becomes irrelevant, the value of the piece declines. This crucial step to offload items that remain unsold can help minimize, sometimes even prevent, losses.
Use social media (and use it often) to move your inventory and attract new customers while staying in touch with existing clients. The more you can brand your jewelry business to stand out while showcasing your stock, the better!
Offer free shipping and other discounts, especially when selling online, to continually move your inventory and keep things fresh.
Find the right supplier who can ship the same day for just-in-time delivery. An experienced, well-connected diamond and gemstone supplier like K. Rosengart can provide this vital service to support you in making sales -- and making them quickly.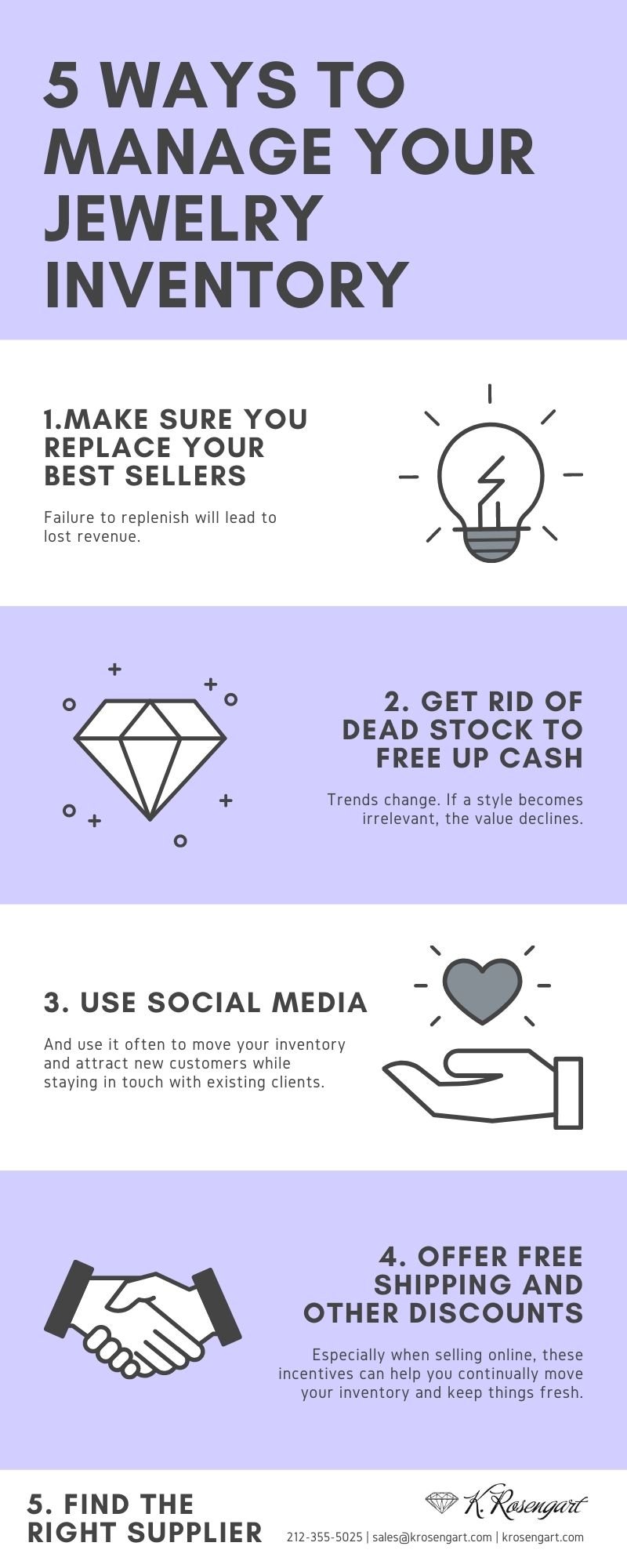 Share This Infographic on Your Website
Navigating the New Normal
Who knows what the future holds for independent jewelers or for retail stores as a whole being open or closed, but there is still a lot of jewelry business out there to be had. Virtual appointments and online sales are just a few ways to support your clients' needs in the new normal.
K. Rosengart has adapted to these changes and is able to supply goods without delay. Even if it is just to give quotes on potential projects, custom work, or layouts, we are ready and able to support all your gemstone and diamond supply needs. Contact us today and let us be of service to YOU so you can fully service your clients in these uncertain times. Simply give us a call at 212-355-5025, email us at sales@krosengart.com, or live chat with us at krosengart.com.