Be and be seen. Industry trade shows and conferences enable everyone from suppliers to custom jewelry designers to trend-watchers to see what's new, what's exciting, and what's on sale! If you want to display your finest work, check out the competition, make critical connections, or simply enjoy the sites, here are five jewelry trade shows you do not want to miss.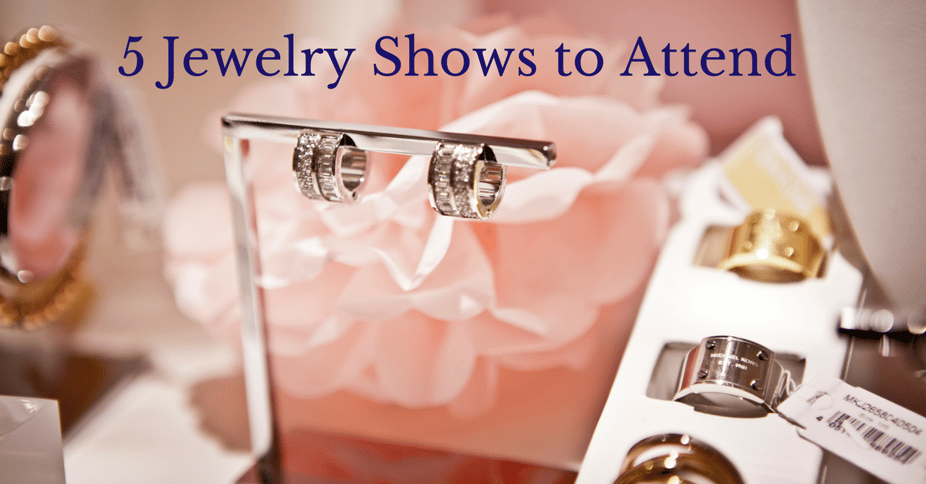 1. International Gem & Jewelry Show Seattle
This three-day show will be held on November 17-19, featuring fine jewelry, loose gems, pieces of all kinds, accessories, and much more. You will have the opportunity to buy direct from the industry's top sources and designers. And located in gorgeous, vibrant Seattle, Washington? The scenery! The food! The nightlife! The coffee! The food! (We said "food" twice for a reason!)
2. Parker Trade Show
If you happen to be in the southwest, or in the mood for some great weather on November 17-19, head to the San Antonio Event Center for the Parker Trade Show. With everything from loose and melee diamonds, precious gems, and fine jewelry exhibits to fashion and accessory, this show is a great way to get a big picture look at trends that will impact your business. It is the number 1 rated wholesale and jewelry show in the region.
3. Jck Las Vegas
One of the country's foremost luxury jewelry events, Jck Las Vegas will be held from June 1-4, 2018, at the one and only Mandalay Bay Resort and Casino. You will get a glimpse into the future of the industry and insight into the trends you need to be watching. Widely acclaimed as the place to be.
4. Atlanta Jewelry Show
Welcome to Hotlanta. The exclusive Atlanta Jewelry Show will take place March 3-5, 2018, at the Cobb Galleria Centre. It is open only to those in the trade, and exhibition and entry are exclusive to those who meet registration requirements. While there are a few more hoops through which to jump, a closed show offers its own set of benefits compared to an open show. There are hundreds of great booths, independent buyers, and endless opportunities to network -- all in a setting renowned for its Southern Hospitality.
5. JA New York
We're partial, but New York is the epicenter of culture, fashion, couture… And it is the home of JA New York. Here you will find over 700 of the world's best brands, designers, and suppliers. Styles range from ultra-high-end to up-and-coming. JA New York is vibrant and humming with electric energy. It's a terrific show to soak up industry knowledge and make vital connections.
Where will you see and be seen this season? Perhaps the K Rosengart team will see you there!