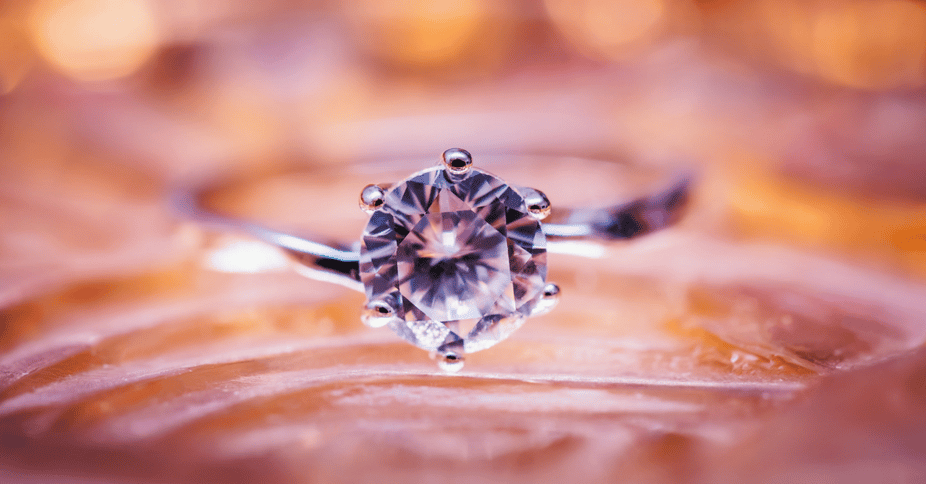 What do customers want? What's trending in the world of jewelry? Here are four hot topics that jewelry store owners and managers, buyers, and designers should introduce to their conversations:

Elaborate Custom Engagement Rings. According to Elizabeth K. McClurg of
Jewelry Manufacturing Arts Research and Development, intricate engagement rings are a rising trend for 2017. From bold color choices and non-traditional settings, it is an exciting time for custom jewelry design. Couples who want to adhere to the engagement ring tradition without being traditional are opting for custom designs. Mixing more classic elements, such as rose cut diamonds, with edgy trending materials, such as black rhodium, also offer a chance for them to honor custom -- while giving it their own unique spin.


Along these lines, many couples are also playing with shapes. Eschewing the standard (yet beautiful!) round brilliant cut, intrepid shoppers are now looking for square cushion cuts, as well as emerald and oval cut diamonds. These stones are exquisite in a pavé setting, which maximizes shine and sparkle.

Build Your Own. More jewelers are offering customers the opportunity to design their own custom jewelry online. For example, to create a pendant, they would choose a setting and material (e.g. double halo setting in 18k white gold), diamond, and chain length. While not strictly custom, it is more personalized than simply selecting a ready-made piece, and it is popular with many consumers who want a greater connection to their jewelry and ownership over its creation. Having a supply of top quality stones and jewelers who can craft fine settings is critical.
CAD Design Jewelry with Help From Technology. CAD, or computer aided design, programs enable jewelers to explore their ideas via 2D or 3D rendering. This delivers a host of benefits: jewelers can custom-make pieces in a streamlined manner and reduce inventory liability; they can reduce errors and clean-up time at the bench; and they can entice customers with high-quality images and modeling.


For example, imagine a customer has gems or stones they want integrated into a new piece. The jeweler can easily create several options, allowing the customer to achieve exactly what they want.

The Gemological Institute of America (GIA) even offers a Comprehensive CAD/CAM* for Jewelry Certificate, which teaches students how to turn their ideas into realistic renderings.

Integration of Colored Diamonds. Celebrities are helping to drive the trend towards colored diamonds. These gorgeous stones have graced the hecks, fingers, and ears of Jennifer Lopez, Adele, Carrie Underwood, the Duchess of Cambridge, and even Posh Spice herself, Victoria Beckham. Integrating colored diamonds into custom jewelry design allows for virtually endless creativity. Cognac and yellow diamonds are exciting options, while black offers a sophisticated, bold avenue for designers to explore. The more daring black can be balanced by classic white melee diamond accents.

This trend dovetails with another: that of using multiple and different colored gemstones in the same piece. Again, we can see the desire to be a little non-traditional by integrating rubies, sapphires, and other stones.
What other trends in custom jewelry design are you seeing?